What we're here for
Full Fact is a practical response to concerns expressed at the highest level about how politicians, the media and the public interact.
There is an extraordinarily wide and deep consensus that there is a problem with facts in British politics. It threatens to undermine more than just our trust in political and media institutions: bad facts make for bad choices.
In Full Fact, an cross-party group of politicians, journalists and outsiders have come together to show that specific inaccuracies can be corrected. Together we have shown that the cumulative effect of this work can create an environment where politicians and journalists are better able to do their work, and where people can be more engaged as citizens.
What prompted Full Fact?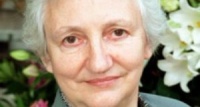 Onora O'Neill. It is years now since people stopped having serious conversations about trust without mentioning Baroness O'Neill. Her 2002 Reith Lectures took on the assumption that more transparency creates more trust and argued instead that rebuilding trust has to be based on making it possible for people to check the claims they hear.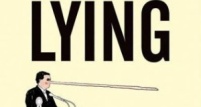 Peter Oborne's carefully-researched polemic The Rise of Political Lying ends as more political books should end: with some ideas of how to do things better. He pointed to the existence of FactCheck.org in the USA and said Britain needed something similar. He then pointed the finger at his own profession and said we needed a MediaCheck, too.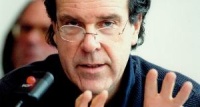 John Lloyd, a journalist and editor, wrote What the Media are Doing to our Politics to challenge the power of the media to "set the terms" for democracy.  Hard facts, he says, are hard to find as news is losing out to entertainment and a premium is given to drama, conflict and confrontation, at the cost of real engagement and better policy.
In publicly speaking out on this issue, these three also showed that the best people in these fields are acutely aware of the problem and want to solve it.
What we learned from FactCheck.org
You can start small. As Peter Oborne relates FactCheck started with just three people in 2003. They shot up in prominence during the 2004 Presidential Election after they were mentioned in the vice-presidential TV debates.

Don't call people liars. FactCheck.org is comfortable accusing people of lying: we're not. We believe in playing the ball not the man and leaving it for our readers to make judgements about people and their motives. There is enough cynicism about politics and journalism without us contributing.

Corrections are vital. After the 2008 election, FactCheck.org said: "We saw more aggressive fact-checking by journalists in this election than ever before. Unfortunately, as [our poll] confirms, millions of voters were bamboozled anyway." They said the same had happened in 2004, too.

They concluded: "None of this bodes well for the future, in our view. Spending hundreds of millions of dollars on campaigns that systematically disinform the public can only make the task of governing harder for the eventual winner. But are we discouraged that our efforts didn't prevent this? Not at all. If we hadn't tried, it might have been worse."

We reached a different conclusion, which is that part of a factchecker's job has to be to get inaccurate claims corrected at source. In defiance of the cynics, Ministers, the media and interest groups have all accepted that challenge, albeit rarely at the first time of asking.