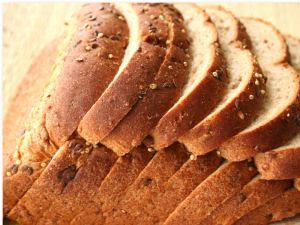 The Daily Mail has used the latest instalment of its correction column to correct a dodgy story on NHS bread buying.
The original report claimed that the health service was forking out £32 for loaves of bread, although this proved to be half-baked.
Today's correction – in only the second column in what is already proving to be a fascinating series – explains that in fact the loaves cost £2.82.
So as Tabloid Watch has flagged up, the Mail acknowledged this a mere three months after the original story.
Unlike the correction to the Mail on Sunday's Motability story, the online version of this story appears to have been removed from the Mail's website.
When the Sun published a correction last month, Tabloid Watch pointed out that along with the Mail, the Telegraph and Mirror, it still had online versions of their articles live. Both of these articles now appear to have been taken down, presumably in recent weeks.
The Daily Express however corrected its story just one day after an article by James Delingpole quoted the figures.
It is worth remembering at this point that it is the Express that is not regulated by the PCC.
It is simply ridiculous that a paper that has withdrawn from regulation should, in this one case at least, prove a shining beacon to its regulated counterparts.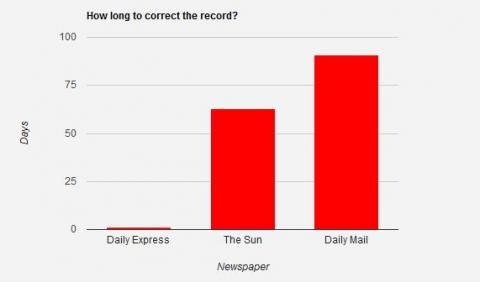 This suggests that the issue is as much about the readiness of newspapers to correct a particular story as it is about the regulatory system.
It further highlights the point Full Fact has been making to the Leveson Inquiry that the first stage of effective self-regulation is the newspapers themselves, and most need to raise their game in this area. The new corrections columns from Associated Newspapers are a welcome step in this direction, but three days in to this brave new world, we are still reserving judgement.
But if the papers that are signed up to the current regulatory system don't always perform as well as the one that has abandoned it, it shows the need for improvement if in-house correction systems are to play a stronger role.
Naturally there will need to be a reformed regulator to act as a backstop for complaints, and to handle problems of a bigger order of magnitude or complaints that cannot be resolved.
There could be room for regulation to enforce a higher speed of response from newspapers. One idea put forward by Full Fact at last week's Leveson session was the possibility of deadlines for the resolution of complaints.
But the problem the Leveson inquiry will have to grapple with is if regulatory reform can truly foster an improvement in the corrections culture in newspapers.