The Conservatives have published their election manifesto. We've taken a look at their claims on the economy, jobs, taxes, and the NHS, taken from David Cameron's speech as the manifesto was unveiled, and from the manifesto itself.
Deficit down and will fall further
"We will be back in the black, but only if the Conservatives are back in government"—Cameron's speech

"We have halved our deficit as a share of our economy"—manifesto, page 5

"In 2018-19, we are set to move into surplus"—manifesto, page 9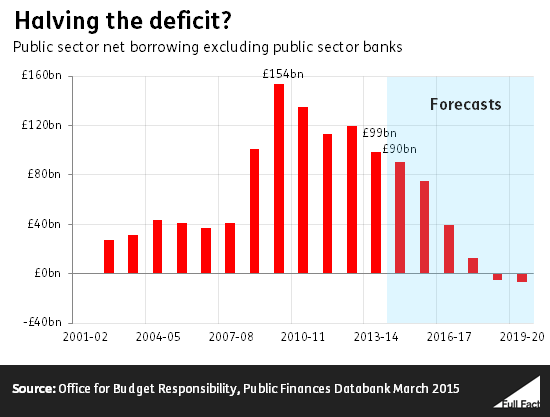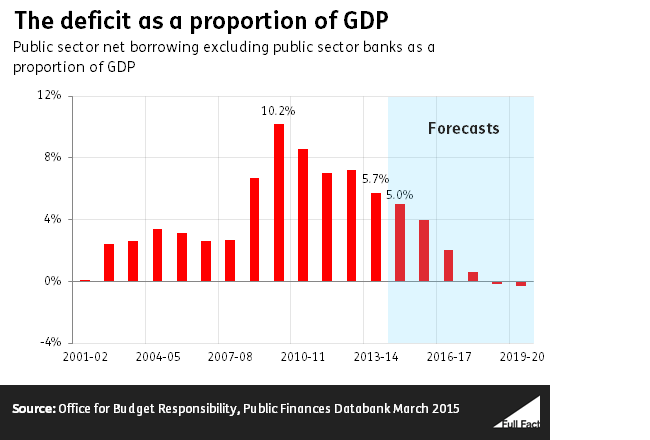 Jobs creation
"1,000 jobs created for every day of the Parliament since 2010"—manifesto, page 8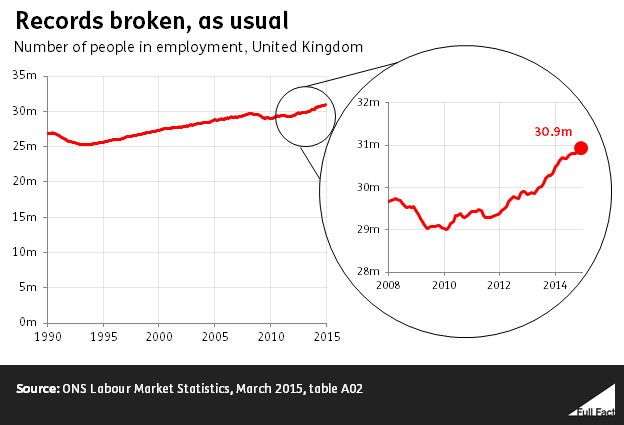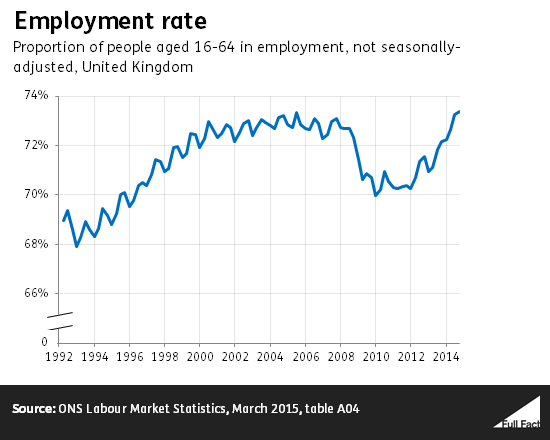 Paying less in tax
"People being able to earn £10,600 before they start paying tax. 3 million of the poorest people in our country taken out of tax"—Cameron's speech

"3 million of the lowest paid are paying no Income Tax at all"—manifesto, page 25
More money for the NHS
"There is £8 billion more a year for our NHS"—Cameron's speech

"[we will] spend at least an additional £8 billion by 2020 over and above inflation to fund and support the NHS's own action plan"—manifesto, page 37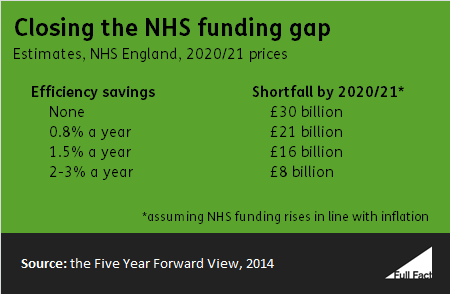 "We have increased the NHS budget above inflation every year"—manifesto, page 38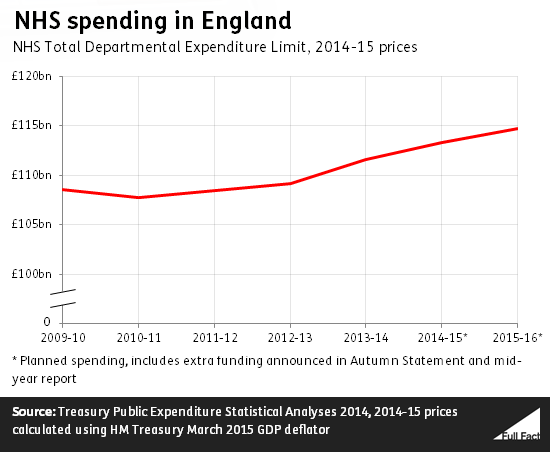 Updated: 15 April 2015 — We added quotes from the Conservatives' manifesto to the existing quotes from David Cameron's speech
With Brexit fast approaching, reliable information is crucial.
If you're here, you probably care about honesty. You'd like to see our politicians get their facts straight, back up what they say with evidence, and correct their mistakes. You know that reliable information matters.
There isn't long to go until our scheduled departure from the EU and the House of Commons is divided. We need someone exactly like you to help us call out those who mislead the public—whatever their office, party, or stance on Brexit.
Will you take a stand for honesty in politics?
---