The Full Fact team
Our team
The volunteer cross-party Board of Trustees are responsible for and oversee all of Full Fact's work. Individual editorial decisions are the responsibility of the Editor and ultimately the Chief Executive.
The management team is led by the Chief Executive.
Will Moy, who has led Full Fact since its work began in 2008, has recently stepped down. Andrew Dudfield has been appointed Interim Chief Executive by trustees to lead the organisation while a permanent replacement is recruited.
Full Fact works in these teams
---
Interim Chief Executive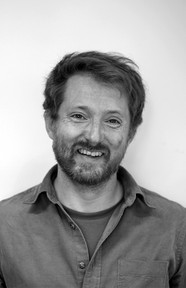 Andrew Dudfield
Andrew is Full Fact's Head of AI and Interim Chief Executive.
He has led Full Fact's artificial intelligence team since 2019, developing technology to tackle misinformation at internet scale by serving the needs of fact checkers around the world. Andy was previously the Chief Publishing Officer of the Office for National Statistics and prior to that spent a decade working in product and technology roles at the BBC.
---
Editorial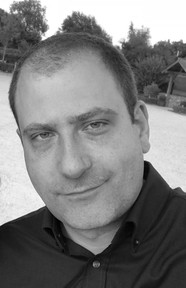 Steve Nowottny
Editor
Steve leads Full Fact's editorial team and oversees our day-to-day fact checking work. Prior to joining Full Fact in 2021, he was news and investigations editor at the UK's biggest consumer website, MoneySavingExpert.com – and before that he was a health journalist, working first as a reporter and then eventually editor of the GP magazine Pulse.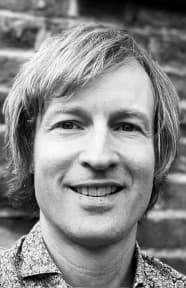 Alex Brocklehurst
Politics Editor
Alex joined Full Fact in April 2023 and leads on politics fact checking. Alex previously worked in roles in the UK Parliament providing research and information services, as well as in New Zealand managing a research and evaluation team in a government agency.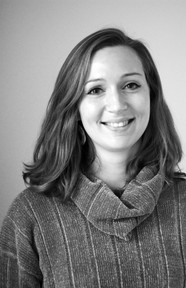 Claire Milne
Health Editor
Claire joined Full Fact in 2016 and leads on work relating to Health and Social Care. In addition to fact checking work, she takes part in Full Fact's work with schools, universities and statisticians, speaking about fact checking and the work of Full Fact. She has also appeared on BBC Live Lessons talking to schools about how to spot misinformation.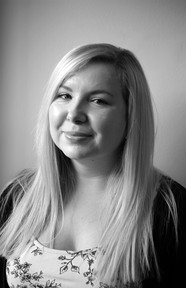 Pippa Allen-Kinross
News & Online Editor
Pippa joined Full Fact as a journalist in January 2020 from her position as senior reporter at Schools Week.
She has previously worked for the Wimbledon Guardian and The Wharf and freelanced at Mirror Online.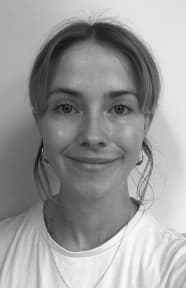 Evie Townend
News & Online Fact Checker
Evie joined Full Fact as a news and online journalist in February 2023. Before this, she worked as a freelance journalist, a money reporter for The Mirror and in the regional CornwallLive newsroom.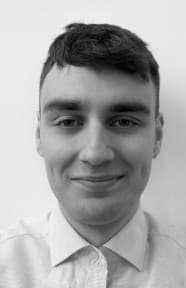 Fergus Brown
Clinical Fact Checker
Fergus joined Full Fact in December 2022, as part of a new team tackling health misinformation. Before this, he had been working as a junior doctor, including a stint in Public Health, and as a Royal College of Psychiatrists Foundation Fellow.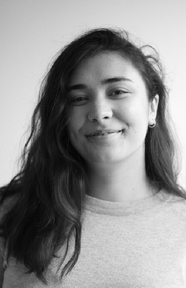 Grace Rahman
Online Fact Checking Lead
Grace joined Full Fact in March 2018 from the Press Association. She's in charge of our work on the Third Party Fact Checking programme with Facebook and is particularly interested in debunking rumours spreading on social media.
She is a qualified journalist and has a Biology degree.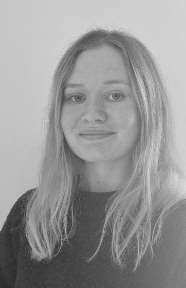 Hannah Smith
Fact Checker
Hannah joined Full Fact as a fact checker in May 2022. Before that she wrote news and features for UNILAD. She is a qualified journalist, and also has a degree in history.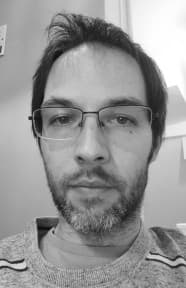 Joe Gammie
Health policy journalist
Joe joined Full Fact as a health policy journalist in March 2023 from his position as a health reporter at the Press Association. He has previously covered health at local and regional newspapers and was a correspondent at the Health Service Journal (HSJ).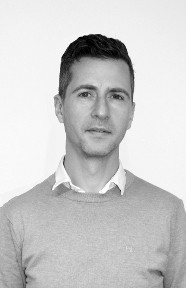 Leo Benedictus
Fact Checker
Leo joined Full Fact in January 2020. For 15 years, he worked freelance as a feature writer for the Guardian, Prospect, the New Scientist and others, making maps of immigration, explaining citizens' assemblies and debunking superfoods. He has a fondness for science and statistics. He also writes novels.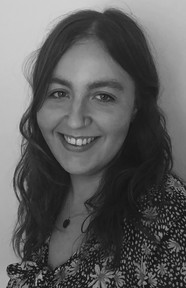 Sarah Turnnidge
Fact Checker
Sarah previously worked for HuffPost UK, and before that worked in local newsrooms including the Bristol Post, the Essex Echo and the Thurrock Independent.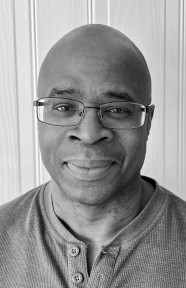 Tony Thompson
Specialist Journalist
Tony joined Full Fact in May 2022. He previously worked as the Crime Correspondent of The Observer and News Editor of Time Out. He is the author of 11 non-fiction books.
---
Operations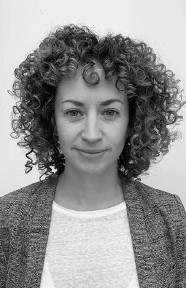 Laura Dewis
Chief Operating Officer
Laura is our Chief Operating Officer, overseeing the delivery of Full Fact's strategy. Laura previously spent a decade leading digital transformation in government, delivering changes to working practices and merging teams to focus on data publishing.
Prior to that, Laura worked in product and editorial roles at The Open University and the BBC, with a focus on open data and online learning. She worked briefly in research and development for McGraw-Hill in New York.
Laura has served on advisory groups for the Cabinet Office, the United Nations Statistics Division, UNESCO, the OECD, the UK Regulators Network and Harvard University.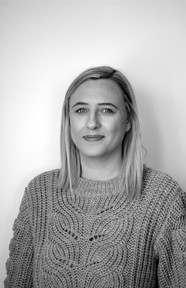 Charlotte Ross
Senior Operations Manager
Charlotte joined Full Fact in September 2017 as Operations Manager. Before joining, she lived in Australia and worked for Committee for Sydney, a not for profit think tank. Prior to that she worked for Centre for London – another charity that generates ideas to improve London.
Prakash Lekshmanan
CRM & Database Administrator
Prakash joined Full Fact's operations team in 2022 as a CRM Administrator. He works to enhance our CRM capabilities and ensure it develops in line with the needs of users within Full Fact. Prakash has 20 years' experience working in CRM development across various domains including telecoms, pharmaceutical, automotive and public sector.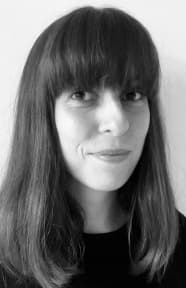 Sophie Hale
People Operations Manager
Sophie joined Full Fact in September 2022 as People Operations Manager. Prior to joining, she worked in People Operations for a variety of charities focused on arts, culture and heritage.
---
Full Fact AI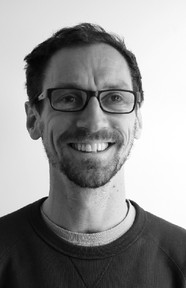 Andy Lulham
Web Developer
Andy joined Full Fact in 2019 as a web developer. Prior to joining, he worked in international aid transparency. He's a keen open source contributor, and has a background in computer science and machine learning.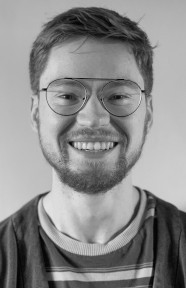 Cameron Johnston
Data Scientist
Cameron joined Full Fact in November 2022 as a Data Scientist. He previously worked as an AI Engineer at a tech startup, and holds a Theoretical Physics degree.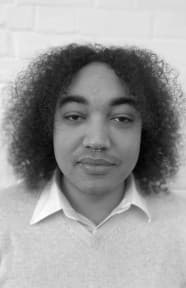 Dakota Harris
Software Engineer
Dakota joined Full Fact in 2022 as a Software Engineer in the automated fact checking team. With a degree in Robotics and experience in telecommunications, Dakota brings a unique set of experiences to the role.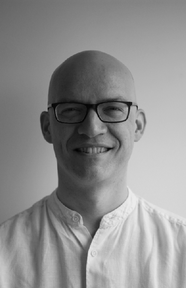 David Corney
Senior Data Scientist
David joined Full Fact in 2019 as a data scientist specialising in natural language processing. He helps bring AI into Full Fact's tools to better support fact checkers and other colleagues. David has previously worked in academia and for tech startups, where he developed tools to analyse news articles and other text.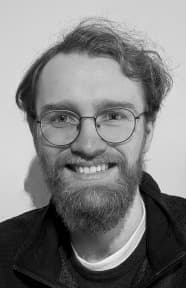 Ed Dearden
Data Scientist
Ed joined Full Fact in 2022, and works in the automated fact checking team as a Data Scientist. He has a background in computer science and natural language processing, with experience in both industry and academia.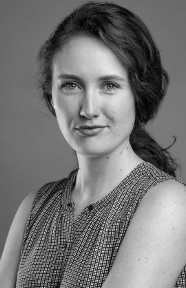 Kate Wilkinson
Senior Product Manager
Kate joined Full Fact's automated fact checking team in 2022 as a senior product manager. She's working to scale our technology output and ensure it develops inline with the needs of users around the world.
Kate has ten years' experience working in African development, training, media, journalism and fact checking. She was formerly deputy chief editor at Africa Check and co-host of award-winning WhatsApp-based podcast "What's Crap on WhatsApp?"
Nuve Yazgan
Research Consultant
Nuve joined Full Fact as a Research Consultant in September 2023. She studied for a PhD in Politics from the University of Surrey. Nuve has previously worked in various academic positions at UCL, the University of Essex and Nottingham Trent University.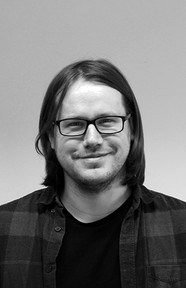 Simon Coltman
Frontend Engineer
Simon heads up front-end development for the variety of Full Fact products and tools. Simon joined Full Fact in 2018 after working at Expedia Inc.
---
Communications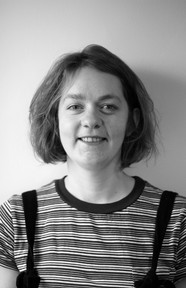 Phoebe Arnold
Interim Head of Communications
Phoebe leads our communications team, overseeing Full Fact's brand, profile and impact.
Before joining Full Fact's policy team in 2019, Phoebe worked as a researcher and project manager on anti-disinformation campaigns in the EU and Nigeria for Avaaz and First Draft. Before that she was Head of Communications and Impact at Full Fact, building our reputation and external partnerships through two elections and two referendums.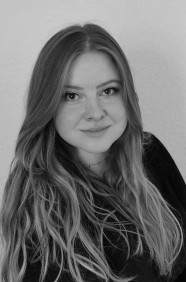 Eve Kasperaviciute
Press & Media Manager
Eve joined Full Fact in 2022 as one of Full Fact's Press & Media Managers. She works to grow Full Fact's profile and handle enquiries from journalists and producers. Eve began her communications career at a consumer agency. She has previously managed media for charities and campaign groups including Alzheimer's Society and HOPE not hate.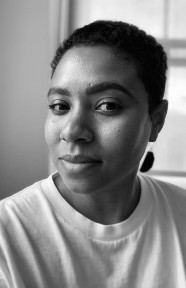 Georgia Morian
Press & Media Manager
Joining Full Fact in 2021, Georgia's here for the story, and coordinates our press office, handling media enquiries and making changes through campaigns.
Before Full Fact, Georgia started out in tech PR, quickly realising communications was a vocation. After a few years in the agency world, Georgia wanted to transfer her skills, taking on roles in education then moving into the charity sector, leading media relations for a national youth charity.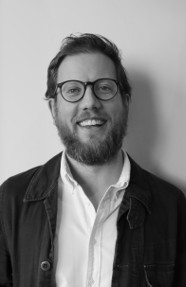 Thom Callan-Riley
Community Manager
Thom joined Full Fact in September 2020 to help develop our community work as we establish ways to engage directly with those most impacted by misinformation. Thom manages the fact check requests that come into our WhatsApp service and via the Full Fact website.
Thom brings experience from working as a community organiser in the USA and UK, most recently setting up a Community Interest Company to provide support for international NGOs, academics and community groups using skateboarding as a tool for social development.
---
Fundraising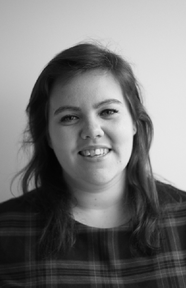 Louisa Johnson
Head of Fundraising
Louisa joined Full Fact in 2019 and leads our fundraising team, supporting individuals and charitable trusts to join the fight against bad information. Before Full Fact, she worked as a fundraiser for a variety of charities focused on international development, homelessness, health, and education.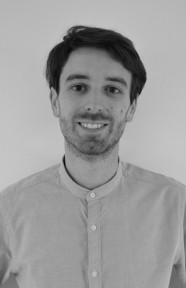 Carlo Geromel
Philanthropy Officer
Carlo joined Full Fact in March 2022 to support the fundraising team. Previously to Full Fact, he worked as a fundraiser for charities supporting refugees, young people and those with disabilities.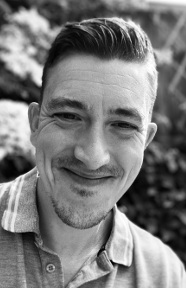 Josey Cullen
Individual Giving Manager
Josey joined Full Fact in June 2022. His role involves fundraising from individuals. He puts together communications and analyses responses to help supporters better understand how their donations are being used, and the impact they are having. He also looks for ways of reaching new audiences to ensure as many people are benefiting from Full Fact's work as possible, and that our income remains sustainable. His previous fundraising experience focussed on raising income for international human rights and environmental campaigning organisations.
---
Policy and Advocacy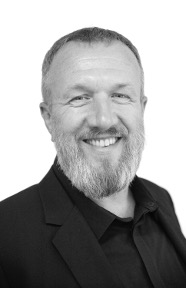 Glen Tarman
Head of Policy and Advocacy
Glen leads our policy and advocacy team and is responsible for securing changes from those in governments, parliaments, the media, internet companies and beyond that influence people's exposure to bad information and its harms.
Glen is a non-profit leader with over 25 years' experience in advocacy, campaigning, policy, communications and digital for charities and international development, human rights and environmental NGOs.
Glen previously headed advocacy globally for the INGOs CARE International and Action Against Hunger and he was Advocacy, Policy and Campaigns Director for Bond, the UK network of international NGOs.
A co-founder of Make Poverty History, one of the biggest campaigns Britain has seen, Glen has led many coalitions and campaigns in the UK and internationally that have combined lobbying and citizen action to win change on social justice causes.
Glen joined the Full Fact team in 2020 from Thomson Reuters Foundation where he was director of a global service supporting NGOs and their advocacy.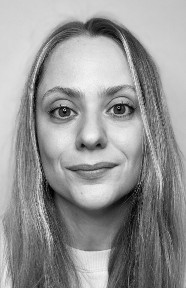 Alison Trew
Policy and Parliamentary Relations Manager
Alison joined Full Fact in January 2022 and leads work with UK parliamentarians for changes to legislation, regulation, policy and practice that address misinformation online and improve public debate. She has spent six years working in policy, public affairs and campaigning roles, including for Age UK achieving legislative change on the Domestic Abuse Act and the NSPCC leading work on the Online Safety Bill.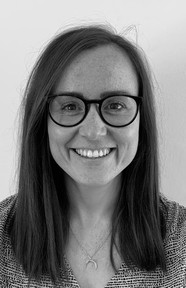 Bethan Davies
Policy and Impact Manager
Bethan joined Full Fact in August 2021 and leads on follow ups on our fact checks, such as pressing for corrections to false and misleading claims, as well as other interventions to address inaccurate statements and problems of bad information online. She trained as a broadcast journalist and spent eight years working in TV production before joining Full Fact. She has worked on a range of factual TV programmes including Watchdog and Dispatches, as well as several documentaries on various subjects.
---
Full Fact Training
Joseph O'Leary
Training Manager
Joe has been fact checking UK politics and policy for over a decade, having joined the team in 2011. He has delivered training in fact checking to civil servants, statisticians, journalists and businesses, both in the UK and internationally, as well as designing accredited courses in data analysis for the FE sector. Joe also enjoys teaching critical thinking in primary and secondary schools, and regularly gives talks to journalism students. He is now designing courses to help businesses and employees use data with more confidence.
---
Trustees
The Board of Trustees oversees and is ultimately responsible for Full Fact.
It is and always has been a cross-party Board, with members from the three main UK-wide political parties.
The Board are not involved in the day to day operations of Full Fact, nor in editorial decisions. Those are the responsibility of the Chief Executive.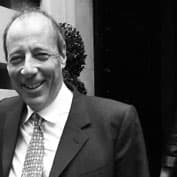 Michael Samuel MBE
Chairman
Michael is Chair and Co-Founder of Full Fact. He also chairs the Anna Freud Centre and Civic, as well as being a Trustee of Helpforce and five family charities. As a businessman, he built up Mayborn Group and now chairs Muddy Puddles and Murex Energy, as well as serving as director of a number of other companies. He has been a Conservative Party donor. We are grateful to Michael for his past and continuing financial support.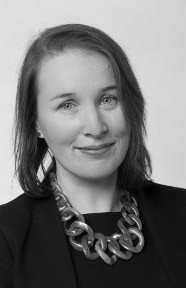 Anna Cook
Anna Cook is a partner at Bristows LLP, where she specialises in commercial law, information technology, copyright and dispute resolution. She is also a Fellow of the Society for Computers and Law and a member of its Advisory Board, after serving as a Trustee of the SCL from July 2012 to February 2019. Anna is also a member of the International Association of Defense Counsel, where she is currently the Vice-Chair of International of the Cyber Security, Data Privacy and Technology Committee.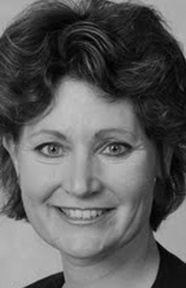 Antonia Cox
Antonia Cox is a former reporter, correspondent, columnist and leader writer at the Daily Telegraph, Evening Standard, the award-winning online financial comment service BreakingViews, along with contributing to other publications including The New York Times and The Independent on Sunday. She served as a transport policy adviser to the Conservatives in opposition and as review co-ordinator for the Hodgson Review of the 2006 Charities Act. She was a non-executive director of the Student Loans Company from 2016 to 2019, and was a Conservative councillor for Hyde Park ward in the City of Westminster.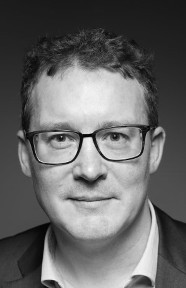 Tim Gordon
Tim Gordon is the co-founder of Best Practice AI which advises organisations, investors and entrepreneurs on AI strategy and adoption. Best Practice AI was the first UK AI firm invited to join the World Economic Forum's Centre for the 4th Industrial Revolution and WEF's Global AI Council. He works with the All-Party Parliamentary Group on AI.
He has held leadership positions at the Financial Times, the Boston Consulting Group (BCG) and in European and Asian media businesses. He was previously an adviser to the Deputy Prime Minister and was Chief Executive of the Liberal Democrats from 2012-17.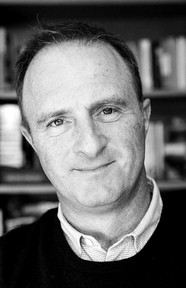 James Harding
James Harding is Co-Founder and Editor of Tortoise. Prior to this, James was the Director of News and Current Affairs at the BBC, the world's largest news organisation, until January 2018. Prior to that he was Editor of The Times of London from 2007-2012, winning the Newspaper of the Year in two of the five years he edited the paper. He was previously The Times' Business Editor, having joined from The Financial Times, where he worked as Washington Bureau Chief, Media Editor and China correspondent opening the paper's bureau in Shanghai in 1996. He is the author of Alpha Dogs – How political spin became a global business and he presented On Background on the BBC World Service with Zanny Minton-Beddoes, editor of The Economist.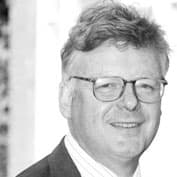 Lord Richard Inglewood
Lord Inglewood is a non-affiliated peer in the House of Lords and Chair of the Cumbria Local Enterprise Partnership, having previously been a Conservative. He was Chairman of the House of Lords' Select Committee on Communications 2011-2014. Prior to that he was a MEP 1989-1994, 1999-2004, and Minister for Broadcasting 1995-1997, and was Chairman of CN Group 2002-2016, a local media company across the North of England, and was a member of the Reuter's Institute, Oxford University, Advisory Board 2015-2019.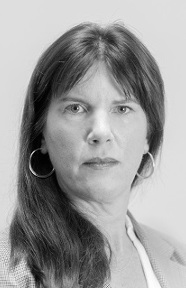 Dr Claire Melamed
Dr Claire Melamed is the CEO of the Global Partnership for Sustainable Development Data. This growing network brings together several hundred members to harness and leverage data and data technology towards achieving the Sustainable Development Goals. She was previously Managing Director of the Overseas Development Institute, and in 2014, she worked in the office of the UN Secretary General, writing the report of the Independent Expert Advisory Group on the Data Revolution, "A World That Counts". Claire is based in London and heads up a global team based in seven countries. Claire is an Affiliated Researcher at the Bennett Institute for Public Policy at the University of Cambridge and serves on a number of Boards and advisory groups for institutions including the UK Office of National Statistics Data Science Campus and Mo Ibrahim Foundation Governance Index.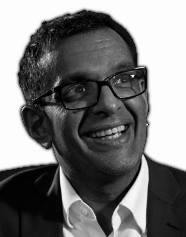 Professor Anand Menon
Professor Anand Menon is director of academic think tank The UK in a Changing Europe. He's also professor of European Politics and Foreign Affairs at Kings College London. He is co-author of Brexit and British Politics and co-editor of the Oxford Handbook of the European Union. Twitter: @anandmenon1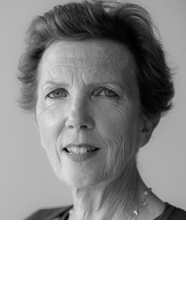 Baroness Janet Royall
Jan Royall is Principal of Somerville College Oxford. Under the last Labour Government she was Leader of the House of Lords and a member of Gordon Brown's cabinet. She then served for 5 years as Leader of the Opposition in the Lords. She was appointed to the Lords in 2004 and became a Government whip with responsibility for health, international development, Foreign Affairs, Equality and Northern Ireland. She previously worked in the European Commission, for Neil Kinnock and for the Labour Group in the European Parliament.
Jan is still an active backbencher with an interest in education, young people, housing, health and social care, social justice, women, diversity and foreign affairs. In addition she is Chair of Trustees of the People's History museum, Chair of the Oxford Strategic Partnership, Vice Chair of the Conference of Colleges and is associated with many charities and voluntary organisations.
Jan has always been passionate about education and equality of opportunity and has taken many associated Bills through Parliament from the Government and Opposition benches. She also regularly visits schools in this country and in other parts of the world. She has worked on many policy areas including citizenship and democratic engagement and is a strong supporter of social action for young people.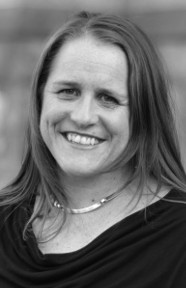 Dr Claire Wardle
Dr Claire Wardle is one of the world's leading authorities on social media and user generated content, and in particular misinformation and disinformation. She has top tier editorial, policy, and research experience. For the Council of Europe, she wrote the seminal and authoritative paper 'Information Disorder: Toward an interdisciplinary framework for research and policy making'. For the European Union, she was a member of the High Level Expert Group on Disinformation. For the UK Parliament, she gave evidence to the DCMS Select Committee inquiry. For the World Health Organization, she advised on how to manage what its Director General called the 'infodemic' around Covid-19 and trained public officials from around the world. For the Surgeon General of the United States, she supported the development of the Advisory on Building a Healthy Information Environment. Through First Draft, the non-profit she co-founded and leads, she has convened and supported civil society and media responses to election disinformation in many countries across the world. Dr Wardle did her PhD at the University of Pennsylvania, one of the world's top communications departments, and became head of Teaching and Learning the Cardiff School of Journalism, one of the UK's leading journalism departments. She was Research Director at the Tow Center for Digital Journalism at Columbia University and has recently joined Brown University to work on a new initiative around global health misinformation.
Past trustees
We would also like to acknowledge the vital support of our previous trustees who have since stepped down:
Lord Sharkey, a Liberal Democrat Peer. He was joint managing director of Saatchi and Saatchi UK before he founded his own advertising agency.
Jean Seaton, the Official Historian of the BBC and Professor of Media History at the University of Westminster.
Lord Peter Archer of Sandwell QC, a Labour Peer, former Solicitor General, former Ombudsman for the Mirror Group of Newspapers and founder member of Amnesty International.
Lord David Lipsey, a non-party peer and previously a Labour Peer, former advisor to the foreign secretary and the prime minister; Former Deputy Editor of the Sunday Correspondent and the Times, and Political Editor of the Economist.
John Lloyd, founder and Journalism Director of the Reuters Institute for the Study of Journalism at Oxford University; Contributing Editor of the Financial Times; former Editor of the New Statesman.
Baroness Julia Neuberger, senior rabbi at West London Synagogue, a former member of the Committee for Standards in Public Life, an advisor to the government on various issues and former Chief Executive of the King's Fund.
Simon Briscoe, Specialist Adviser (Statistics) to the House of Commons Public Administration and Constitutional Affairs Select Committee and former Statistics Editor at the Financial Times.
Sharon Witherspoon MBE, former Director of the Nuffield Foundation, Trustee of the Supreme Court Arts Trust, and Chair of the Department for Education's Advisory Committee for its Evidence Based Programme Board.
William de Winton is a retired member of Lansdowne Partners and a former Managing Director of Morgan Stanley. He spent much of his career as an analyst in the financial sector. He sits on a number of charity boards and is a founding Trustee of Unlocking Potential. He is also a founding Trustee of the SpringBoard Bursary Foundation which is the UK's largest boarding school bursary charity.
Volunteers
We are extremely grateful for the time donated to Full Fact by volunteers in all different capacities: we wouldn't be here without them. Our volunteers donated over 4,000 hours of their time during the 2015 election, both in our election centre in King's College London and from home.