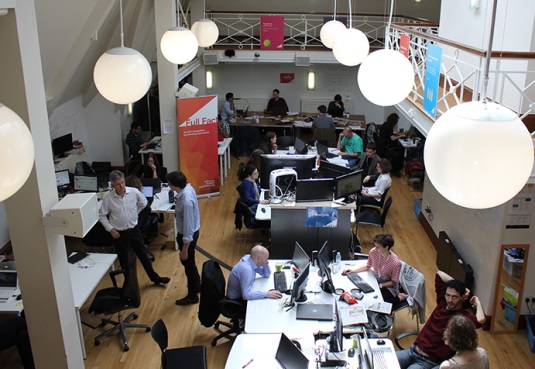 Full Fact is the UK's independent, non-partisan, factchecking charity. We check claims made by politicians, the media, pressure groups, and other voices in public debate, and push for corrections where necessary. We also work with government departments and academic research institutions to improve the quality and communication of technical information at source, and campaign for greater transparency in the public arena.
We don't support any view or political party. Our mission is to improve the quality of public debate, and to equip the public with the best information possible to make up their own minds. We provide links to all our sources so that you don't have to take our word for anything – you can also check for yourself.
Our commitment to transparency extends to our funding – find out more here.
Our history
Full Fact was founded in 2010 as a three person operation. Since then we have published thousands of factchecks, secured corrections from every major newspaper and from politicians across the political spectrum (including the Prime Minister), and worked with broadcasters to factcheck live events, such as BBC Question Time and leaders' debates.
In 2012, we contributed "comprehensive and extremely helpful" evidence to the Leveson Inquiry, and we were instrumental in persuading The Sun and the Daily Mail to set up corrections columns.
For the 2015 general election, we ran an 18-hour a day, 7 day a week rapid response centre for the media and the public. You can read our election report, which the Director of FactCheck.org in the USA described as "magisterial" and "takes fact checking to another level", here.
This was supported by our crowdfunding campaign, which raised over £30,000, and by volunteers who donated over 4,000 hours of their time.
We now have a core staff of 10 based in London. Click here to meet the team.