The Times sets an example with correction to cost of bed blocking claim
18 August 2016 | Phoebe Arnold
We factchecked a front page claim on the Times last week that bedblocking costs the NHS £6 billion a year.
Today the Times published a front page correction explaining that the £6bn figure was a 'serious error'.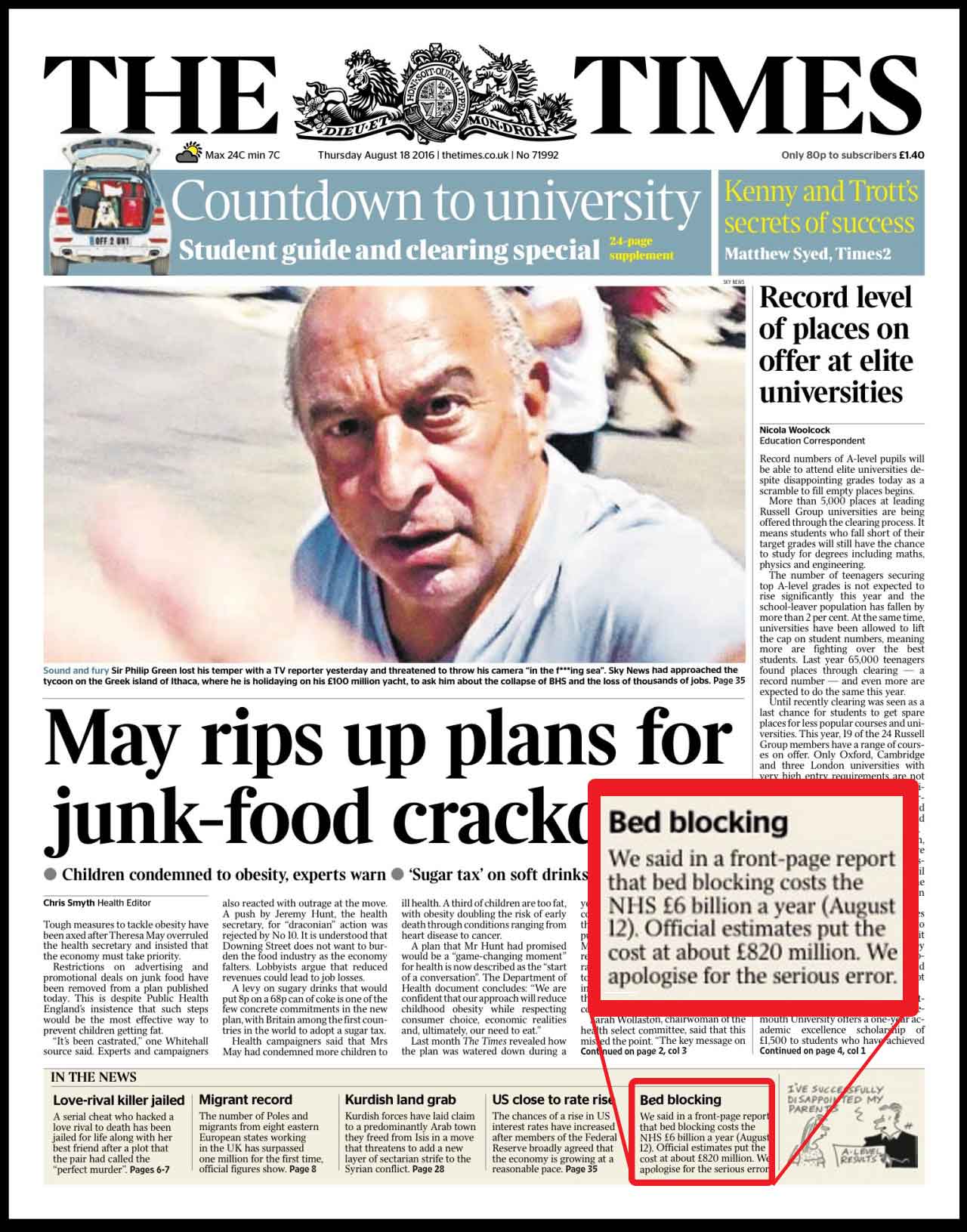 It reads:
We said in a front-page report that bed blocking costs the NHS £6 billion a year (August 12). Official estimates put the cost at about £820 million. We apologise for the serious error.
The correction is good for five reasons:
Places the correction on the front page, which is good in this instance given the seriousness of the error
Describes the error
Gives the correct answer
Admits it was a serious error
Apologises for the error
We have updated our original factcheck to reflect this.
Image credit: https://www.flickr.com/photos/otacke/
---