Full Fact on air and at work on Good Friday
25 March 2016 | Full Fact team
Today started early, at the Today Progamme on Radio 4, talking about disability benefits. On facebook a reader challenged something Ken Clarke said earlier this week and they asked us to factcheck who was right.
Listen to Will talking to Nick Robinson at 02:41:27.

Now it's a couple of weeks until the EU referendum formally begins and we have a pile of draft factchecks on the big issues contributed by academics.
A couple of us are putting in an extra day to make sure they're ready for you and the press at the start of the campaign.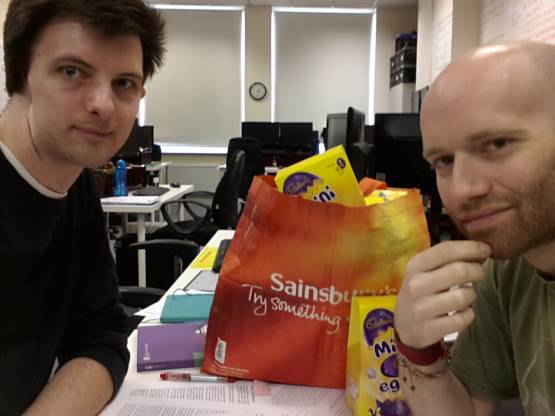 Meanwhile, you are making our referendum work possible. Since yesterday evening over a hundred people have supported our crowdfunder. Thank you!
We need to raise £30,000 to give you facts and factchecking for the EU Referendum. Support our crowdfunder.
---