Full Fact partners with Ndemic Creations on new Fake News game scenario
4 December 2019 | Team Full Fact
Full Fact have partnered with Ndemic Creations to create a new Fake News scenario of their bestselling game Plague Inc. (with over 130 million players!)
The original Plague Inc. game challenges players to infect the world with a deadly plague. In this new scenario, players will be spreading false information across the globe, trying to deceive everyone before fact checkers can thoroughly debunk them and save the world from chaos and confusion.
Partly based on our experiences, and that of our fellow international fact checkers, the game is a heightened view into the extremes of misinformation and the serious consequences it can have for our democracies, health and society.
Download Plague Inc today
to get started
To find our scenario, download Plague Inc, hit play and go to the Scenarios menu. The Fake News scenario is currently available on iOS. The PC and Android updates are coming soon.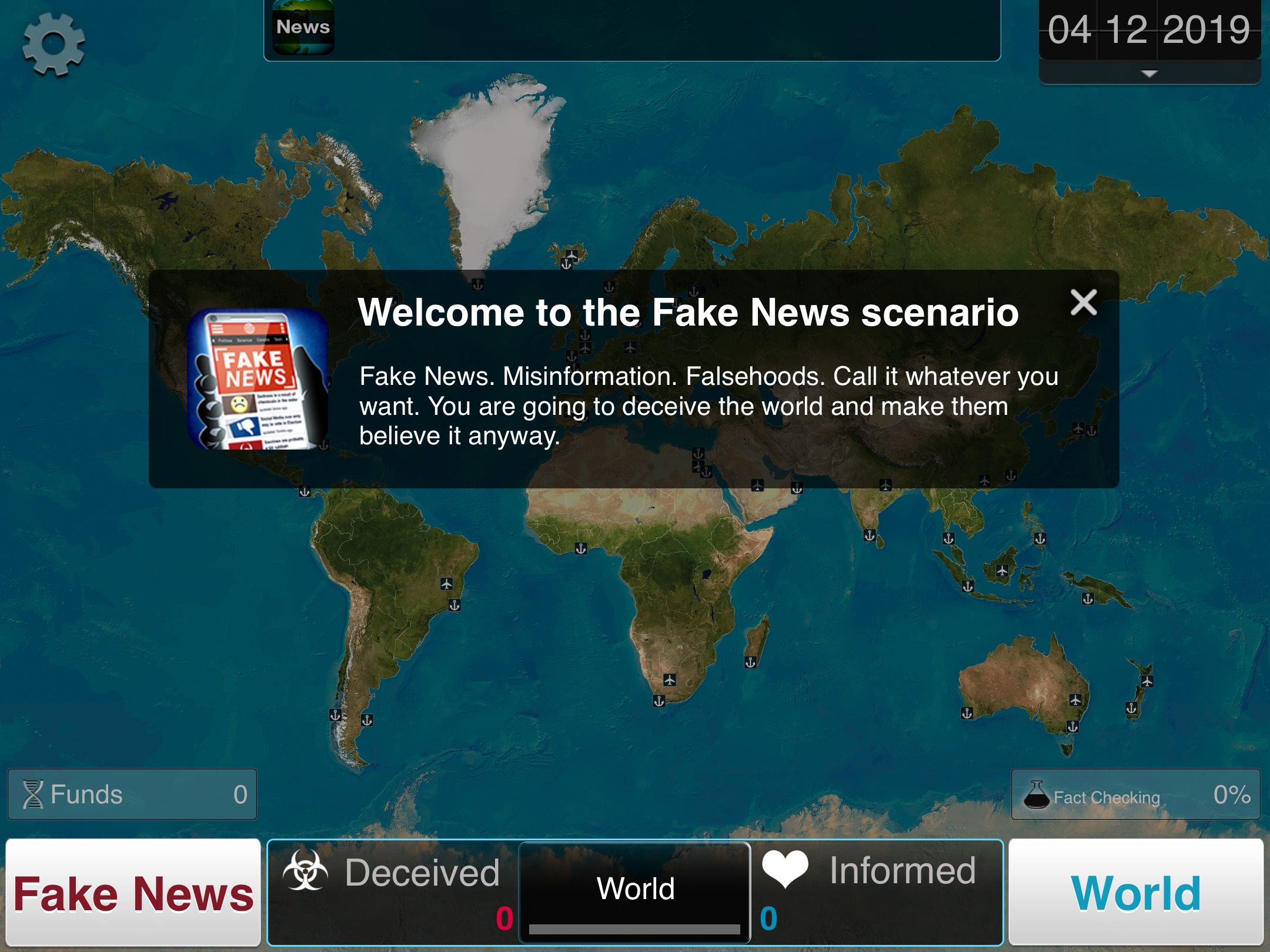 Like the game? Now play for the fact checkers
Once you've learned how to use bad information to undermine trust and deceive your virtual audiences, come and play on our team.
Fact checkers are on the front line against those seeking to exploit false information for financial or political gain.
We all deserve reliable information. We at Full Fact are here to fight bad information, and you can help.
Here's how to get involved:
Sign up to our mailing list to receive the latest fact checks and updates on our work
Share our content with friends and family to stop them being taken in by harmful claims
Become a Full Fact supporter to keep us fighting for your right to good information
Not from the UK? Find a fact checker near you
---