Full Fact first organisation to receive British Academy top award
25 May 2023 | Team Full Fact
Last night (24 May) Full Fact became the first organisation to collect The British Academy President's Medal at a dedicated event in London.
Full Fact was awarded the prize in late 2022 in recognition of its work finding, exposing, and countering misinformation and misleading claims.
The Medal was awarded to Full Fact's entire team to highlight the importance of effective teamwork and collaboration in fighting misinformation. This is the first time the British Academy has awarded the President's Medal to an organisation, not an individual.
Will Moy, chief executive of Full Fact, and Michael Samuel, chair of Full Fact, accepted the award on behalf of the charity, which was presented by Professor Julia Black PBA.
It is an honour to collect the President's Medal on behalf of everyone who has played a role in Full Fact's work.

This is a team that has challenged misinformation and held powerful figures to account for their claims for more than ten years. We've not been alone in this fight. Tens of thousands of people have been there every step of the way.

Bad information ruins lives. It damages people's health, promotes hate, and hurts our democracy. This award is a recognition of everyone fighting for high standards in public debate, and we're grateful to the British Academy.
It's an honour and a privilege to collect this Award and testament to the hard work of our team, and the commitment of our Trustees and supporters.

When I co-founded the organisation 15 years ago, I had no idea about the scale of the impact we would have. In recent years, facts and accurate information have been placed under tremendous strain so our role now is crucial, and will become increasingly so over coming years.

I agree with the maxim that 'sunlight is the best disinfectant' and I am confident that Full Fact will be a continued source of sunshine in the future.
By awarding the 2022 President's Medal to an organisation, the British Academy hopes to emphasise the significance and effectiveness of collaborative teamwork, qualities that Full Fact embodies and employs to make a tangible and positive impact on society.

Every member of the Full Fact team has played an essential role in public life in recent years by addressing the deceptive claims, misinformation, and disinformation that undermine democratic institutions and processes.

This demanding and difficult undertaking calls for a diverse set of skills and steadfast commitment. We hope this award serves to raise awareness of their invaluable work and its crucial contribution to the wellbeing of democratic society.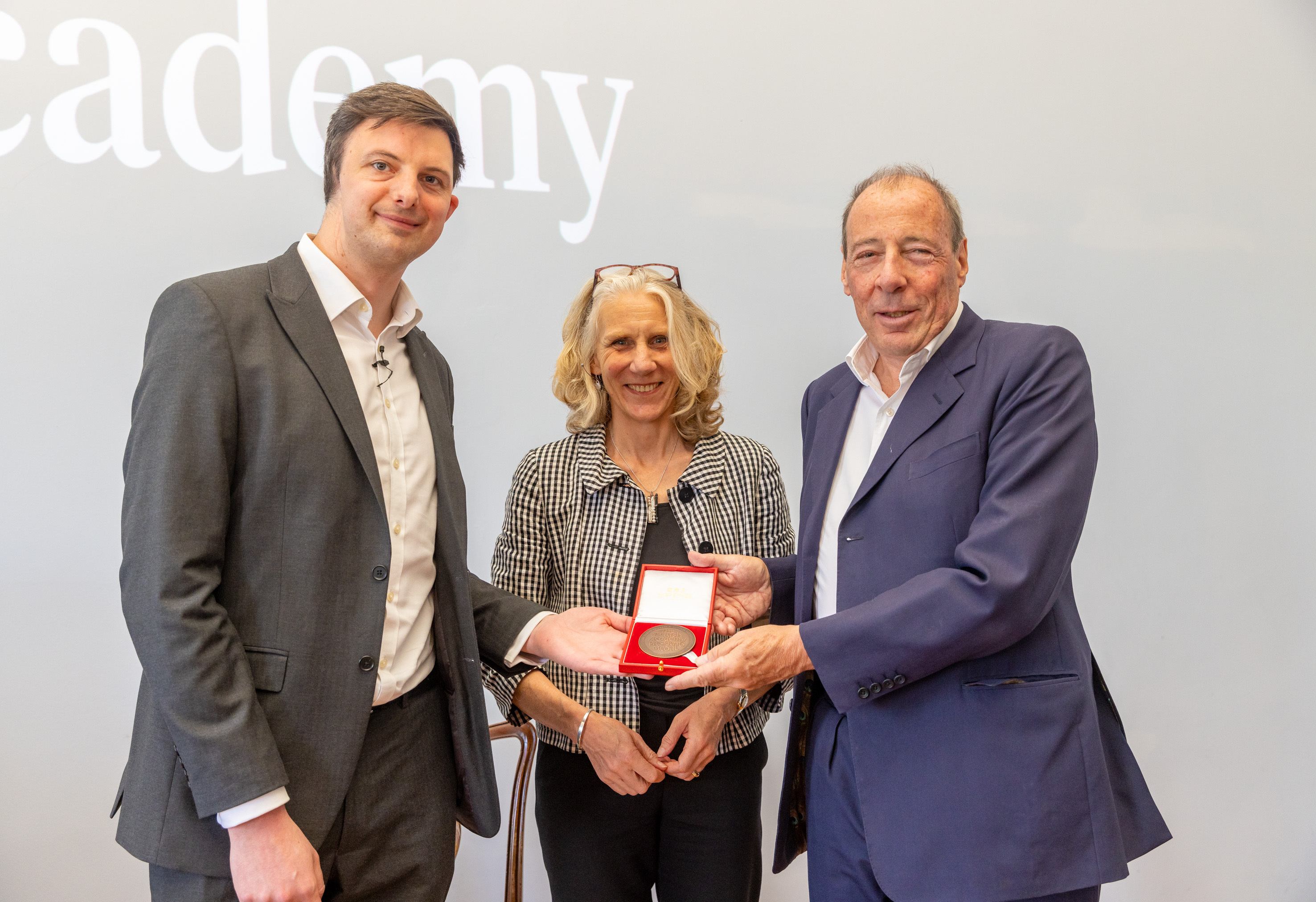 Full Fact CEO Will Moy and Full Fact Chair Michael Samuel receive the President's Medal from British Academy President Professor Julia Black
---