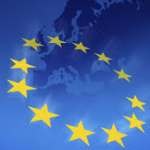 It was designed to extend the arm of the law across national boundaries. And, despite making noises to the contrary, the government today announced that it wants to remain signed up the European Arrest Warrant (EAW). However, the Home Secretary also said that the UK would be opting out of other EU justice measures.
The only way the government can achieve this is to opt out of all 133 EU justice measures, before requesting to rejoin the 35 of them that it considers to be "in the national interest".
What is the European Arrest Warrant?
The EAW allows a suspected criminal to be extradited from one EU member state to another.
The warrant applies when someone is being prosecuted for an offence that carries a custodial sentence of at least one year, or has been sentenced to imprisonment or detention for at least four months.
It means, for example, that Julian Assange is currently holed up in London's Ecuadorian embassy because Sweden has issued an EAW in his name. If he were to leave the building, he would be arrested by the UK authorities and possibly surrendered to Sweden, where he faces prosecution on charges of sexual assault.
This led the Daily Telegraph to observe, somewhat wearily, that Julian Assange "is in danger of giving the European Arrest Warrant a good name". 
The principle of "dual discrimination" means that a country can refuse to extradite someone if under its own laws it doesn't recognise the crime that they're accused of. In other words, the conduct must be criminal in both states for the EAW to be valid.
However, in the case of 32 serious offences this rule doesn't apply. For instance, a European Arrest Warrant for rape, murder or organ trafficking wouldn't need proof of dual criminality.
The main advantage of the EAW is that EU member states don't need to negotiate individual extradition treaties with other countries. However, some countries still maintain bilateral agreements. The UK, for instance, has a special arrangement with the Republic of Ireland.
Why's it controversial?
In October last year, the Home Secretary made clear that the government intended to opt out of the EAW. She said there were concerns that the EAW was being used for "trivial offences, and for actions that are not considered to be crimes in the UK". 
Announcing today that the Coalition would retain the European Arrest Warrant, Theresa May nevertheless said that the UK wanted a new "proportionality test" to prevent British citizens being extradited for minor offences.
Official figures show that of the 259 British nationals arrested by the UK authorities, 181 of them (70%) were surrendered to the country that issued the EAW. However, while we have statistics on the number of arrests for more serious offences, "trivial" offences are likely to be grouped together in the 'other' category. Since 2009, only 24 British nationals (9% of the total) have been arrested for 'other' offences.
Has it been successful?
It depends on how you measure success. Official figures show us that since 2009, there have been 5,184 individual arrests under the EAW across Europe. Of this total, 4,005 people (77%) were surrendered to the country that issued the warrant. In the same period 63 suspects for child sex offences, 27 for rape and 44 for murder have been extradited back to Britain to face charges.

The Association of Chief Police Officers (ACPO) supports the government's idea of a proportionality clause, but argues that the UK should remain signed up to the EAW and lobby for reform from within. Commenting on the proposed opt-out, ACPO noted:
"Overall the benefits of the EAW to the UK greatly exceed the problems that are experienced in a small number of cases."
It also suggested that withdrawing from the EAW "would result in fewer extraditions, longer delays, higher costs, more offenders evading justice and increased risk to public safety".
What now?
The government will soon begin negotiations on a mass opt-out (and, subsequently, a selective opt-in) of the EU's justice measures.
The integrity of our elections is in danger, and we need your help
You're probably here looking for facts. Thank you for that trust. But with the EU parliament elections on the way and more elections a possibility, we need to act now to make sure our elections are protected, before it's too late.
Could you help protect our elections by becoming a Full Fact donor?
Misinformation isn't new, but advancements in technology mean it can spread at an unprecedented scale. Our dangerously outdated election laws have not kept up with the digital age, putting our next elections at risk of abuse.
Currently, it's possible for a candidate to run a thousand different political ads to win the same seat, promising something different to each group it targets. At the same time, there's no law requiring those who publish online campaigns to disclose who they are or how they are funded. The opportunity for bad actors to manipulate election results is left wide open.
You may already know about our work to make public debate online more honest and transparent. Every day, we call out the most harmful misinformation on social media platforms when and where we see it. But right now, we're urging the government to overhaul our election laws to make sure political campaigning is held to the same level of scrutiny online as it is offline.
This work all depends on the generosity of hundreds of people who all believe that for democracy to work, we need transparency. Our monthly donors help strengthen our voice, and show our politicians that this really matters. Would you consider joining them?
Become a donor today to make sure our elections are protected.
---