Our Question Time Factchecks
14 December 2012
Full Fact was on BBC Question Time last night, fact-checking claims made by the guest panelists Will Self, Peter Hitchens. Lord Bilimoria, Justine Greening MP and Stella Creasy MP.
Here is our coverage from last night, along with our sources and a few explanatory graphs.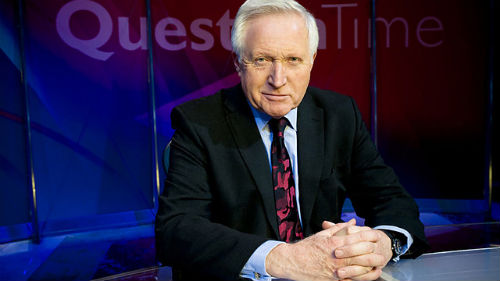 We looked at four recent polls conducted by ICM, YouGov, ComRes and Populus. Respectively, they seem to indicate that 45, 43, 22 and 65 per cent of the public support gay marriage. 
Is there any evidence that fewer straight people will marry if gay people are allowed to? We looked at 11 countries that have passed national laws allowing same-sex marriages (beyond civil unions or partnerships):
Netherlands (2001)
Belgium (2003)
Canada (2005)
Spain (2005)
South Africa (2006)
Norway (2009)
Sweden (2009)
Portugal (2010)
Iceland (2010)
Argentina (2010)
Denmark (2012)
Here is what happened:
While some states do show a correlation between legalising same-sex marriage and falling levels of marriage (although, crucially, not necessarily a causation), other countries don't show this at all, and some (like Belgium) even saw modest increases in marriage levels immediately following the new laws.
As of December 2011, the total number of civil partnerships formed in the UK since the Civil Partnership Act 2004 came into force is 53,417 (Source: ONS). In 2011, the proportion of male civil partnerships in England and Northern Ireland was greater than female civil partnerships, at 52.1 per cent and 51.7 per cent respectively.
The provisional number of civil partnership dissolutions granted in the UK in 2011 was 672, an increase of 28.7 per cent since 2010.
To obtain a civil partnership dissolution in the UK, a couple must have been in either a registered civil partnership or a same-sex partnership recognised abroad for 12 months. There were 672 civil partnership dissolutions granted in 2011, compared with 522 in 2010 (a 28.7 per cent increase).
Here are the 2011 Census figures on immigration which we have also discussed in this article.
Most usual residents of England and Wales belonged to the White ethnic group (86 per cent, 48.2 million) in 2011, a decrease of five percentage points since 2001 (91 per cent, 47.5 million). The majority of these belonged to the White British group (80 per cent of the total population, 45.1 million). 
13 per cent (7.5 million) of residents are foreign born. This is an increase of four percentage points since 2001 (nine per cent, 4.6 million) (Source: 2011 Census).
Out of 23.3 million households in England and Wales, just over 1 million households have no people speaking English as a main language (Source: 2011 Census Key Statistics for England and Wales).
37 per cent of London residents are born outside the UK, whilst 24 per cent are non-UK nationals (Source: ONS). So is London the most multi-ethnic city in the world? One way to assess the cultural diversity of a city is to look at the percentage of its foreign-born residents. In a ranking of large metropolises, Dubai and Miami actually have a higher percentage of foreign born citizens: respectively 83 (Source: UAE Ministry of Labour) and 58.4 per cent (Source: US Census). However, in the case of Dubai that number is skewed on the high end on account of the great influx of labourers from India and Pakistan. 
Whilst the current immigration wave is at its highest for nearly 1000 years, there's been a 25% fall in net migration and students are partially responsible for this. Our factcheck is here.
Justine Greening said, "The level of drug use is at an all time low." According to the Home Affairs Select Committee report on drugs, released on December 11, England and Wales has almost the lowest recorded level of drug use in the adult population since measurement began in 1996, so not quite an "all time low."
Number of drug addicts notified to the Home Office 1960-1995.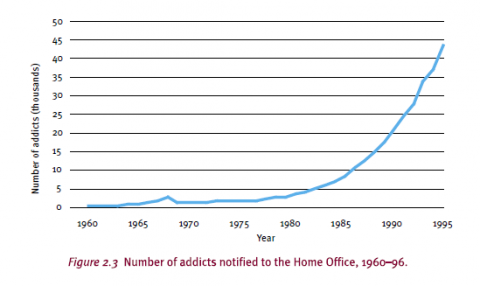 In relation to these numbers, the ONS notes that the number of drug offences recorded by the police is heavily dependent on police activities and priorities. "As a result changes over time may reflect changes in the policing of drug crime rather than real changes in its incidence."
Will Self said that: "As much as 70% of our prison population are drug users." This claim was accurate - according to Home Office research from 2005, as many as 79% of prisoners reported illicit drug use.
According to the Ministry of Justice 2010/11 Criminal Offences statistics for England and Wales, in 2011 out of 232,834 recorded drug offences. 46,295 resulted in cautions, which still count as part of an individual's criminal record. Overall, 96,694 people were convicted for drug offences. 
During the show, Peter Hitchens said:
"We have decriminalised drugs in this country. If you are caught in possession, if the police can even be bothered with somebody caught in possession of cannabis, the most likely treatment is something called the "cannabis warning" which was invented by the police without even asking parliament, which means you are let off."
The June 2012 crime statistics report 160,733 cases of cannabis possession in 2010/11 and 160,185 in 2011/12. 
In 2011, 79,657 people a year received "cannabis warnings".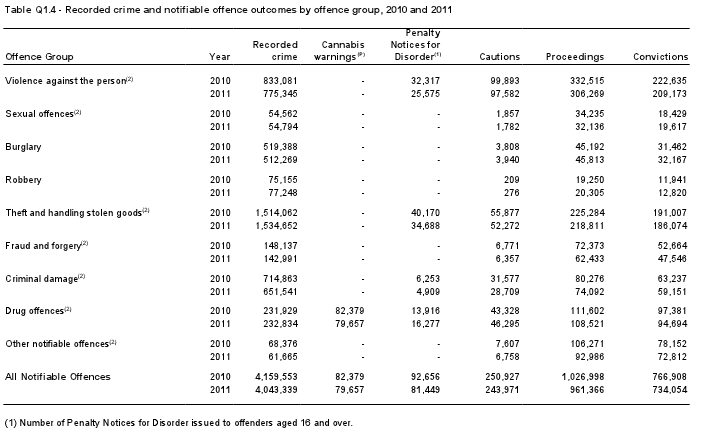 In 2011/12 as in 2010/11, possession of cannabis offences accounted for around 70 per cent of all police recorded drug offences. (Source: ONS)
A 2012 report by the European Monitoring Centre for Drugs and Drug Addiction showed 41 new substances were discovered in Europe in 2010. 
Homelessness and Housing Benefit
The number of people officially classed as homeless in England has jumped by 14% and 12,830 applicants were accepted as owed a main homelessness duty between 1 October and 31 December 2011 according to a government report on rough sleeping and statutory homelessness.
Justine Greening said: "House-building under the last government was the lowest since the 1920s." That is correct, if we discount the war years. Here's our factcheck.
Lord Bilimoria said that the UK spends £200bn on welfare and pensions. That is correct. The 2012 UK National Accounts Blue Book  (PDF) also shows (on page 208) that total social benefits spending in 2011 was £200,348 million, just under 1/3 of public spending.
Here's our breakdown of the benefits bill.
We're still working on these topics, so if you'd like to add anything you can get in touch with us by emailing team@fullfact.org
---