"Where are the jobs being created fastest right now? In Scotland and the North."—George Osborne
The Autumn Statement document says that, "The North West and Yorkshire and Humberside have seen the fastest employment growth of any region over the last quarter."
The North East has been excluded—a region that saw a fall in employment of 10,000 people in this period.
If we take the North & Scotland as a combined region, then more people moved into employment there over the last quarter than in the South.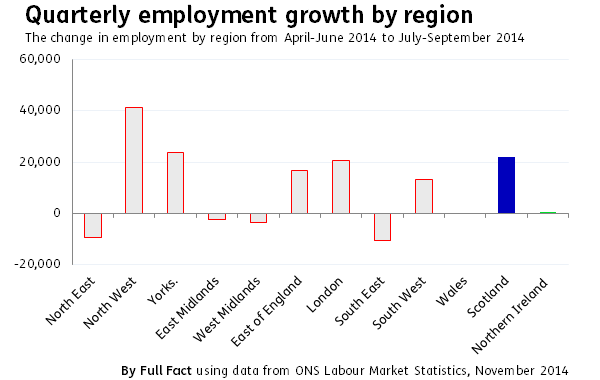 But the year on year figures show that London had by far the biggest increase in employment from July-September 2013 to 2014.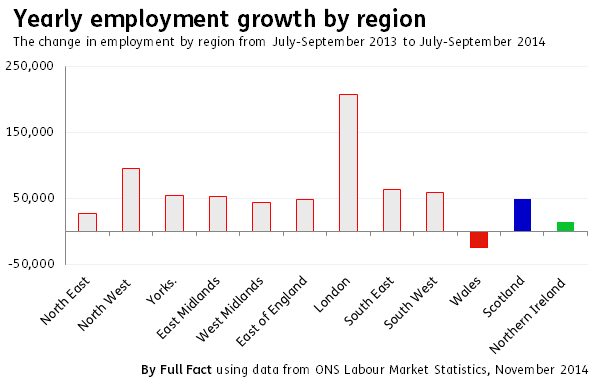 Another point worth noting is that jobs and employment are different things.
Isn't it nice to have the whole picture?
We rely on your donations to continue and grow our factchecking efforts - to help us maintain our independence we need 1000 donors to give £10 a month. We are currently at 607 - please help Full Fact grow.
---