Last year, the government spent about £753 billion in total.
That's roughly 40% of all the money spent in the UK.
It's a roughly average proportion for the government to spend in a developed country.
The biggest spending areas
35% goes towards social protection services and financial assistance that go towards people at risk of hardship, so just over a third.
18% is spent on health, so just under a fifth.
11% is spent on education, so about a ninth.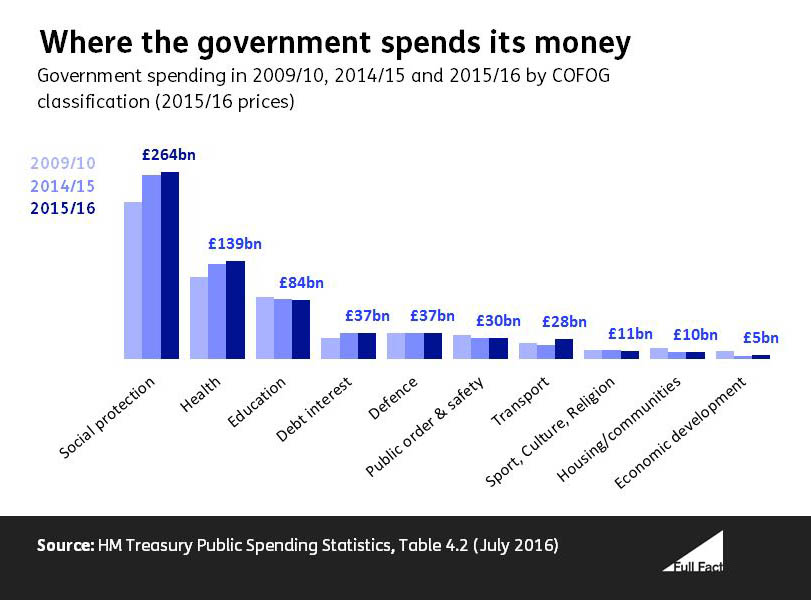 Controlling spending
The Treasury divides its spending into two broad categories.
The government has complete control over how it divides its budget between departments and sets Department Expenditure Limits.
The government has part control over things like welfare spending, tax credits and public sector pensions. These make up Annually Managed Expenditure. It's hard to predict exactly who will need these kinds of support each year, so annual spending can't be controlled completely.
The government can influence the amount spent under Annually Managed Expenditure by changing the rules that govern spending. For example, it can change the rules on who can claim benefits.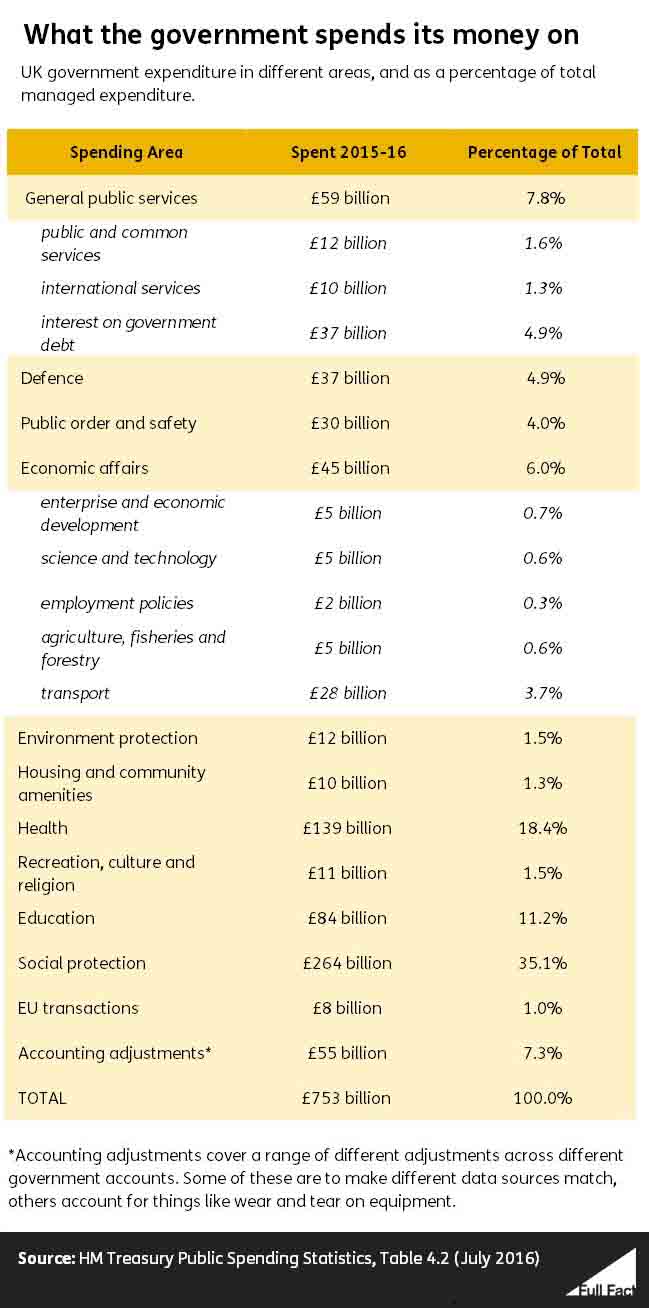 We need facts more than ever.
Right now, it's difficult to know what or who to trust. Misinformation is spreading. Politics and the media are being pushed to the limit by advancements in technology and uncertainty about the future. We need facts more than ever.
This is where you come in. Your donation is vital for our small, independent team to keep going, at the time when it's needed most. With your help, we can keep factchecking and demanding better from our politicians and public figures.We can give more people the tools to decide for themselves what to believe. We can intervene more effectively where false claims cause most harm.
Become a donor today and stand up for better public debate, on all sides, across the UK.
---