How much does the Universal Credit helpline cost?
18th Oct 2017
Claim
The Universal Credit helpline costs 55p per minute.
Conclusion
This was roughly the maximum amount someone could be charged for a call from their mobile. The government has now announced that the helpline will be made a freephone number.
"Absurdly, the universal credit helpline costs claimants 55p per minute for the privilege of trying to get someone to help them claim what they believe they are entitled to."

Jeremy Corbyn, 11 October 2017
The helpline for Universal Credit applicants was a 0345 number at the time we checked this claim. A few days later the government announced that it would change to a freephone number, and all other Department for Work and Pensions phone lines would follow.
Numbers starting with 0345 cost up to 9p a minute if you're phoning from a landline. If you're phoning from a mobile it can cost anything from 3p to 55p a minute.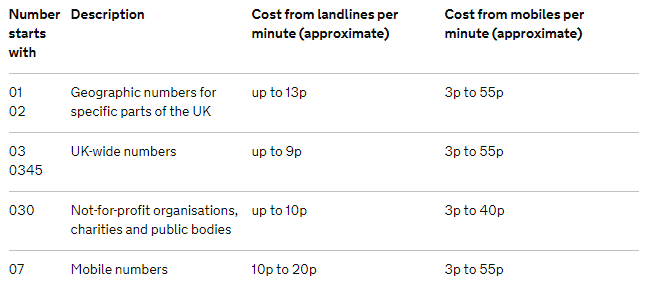 Ofcom says that numbers beginning with 03 can be included in free call packages from landlines and mobiles if a person is signed up to this. Mr Corbyn called for the helpline to be made free for all.
Since Jeremy Corbyn spoke at Prime Minister's Questions the Department for Work and Pensions has said that "The #UniversalCredit hotline is charged at local rates, so calls are free for many people as part of their call packages… People can ask for free call backs from DWP".
The government recommends that people should use the helpline if they want to ask any questions about applying for Universal Credit or need help with their online application.
Update 18 October 2017
Work and Pensions Secretary David Gauke announced on October 18 that the Universal Credit helpline will be changed to a freephone number within a month. Mr Gauke said all DWP phone lines would be freephone by the end of the year. More details at 09.34.10 on this video: http://www.parliamentlive.tv/Event/Index/80c7cbf8-010f-46c1-bfdd-d3936696b84a
This fact check is part of a roundup of Prime Minister's Questions. Read the roundup.