"

Fewer young people [are] able to buy their first home."
The number of young households owning their home has fallen, according to the 

English Housing Survey

.

Home ownership in England has been falling compared to private and social renting as a percentage of all tenures since 2003. This has been driven by a fall in the number of younger homeowners.

The number of owner-occupiers under 65 fell by 962,000 between 2009/10 and 2015/16, predominantly among those aged 35-44. In the same period, the number of homeowners aged over 65 grew by 767,000.

This data tells us about the age of current homeowners, not the age of first-time buyers. The average age of a first-time buyer is about 32, as it was in 2009/10 (again, this is from the

English Housing Survey

).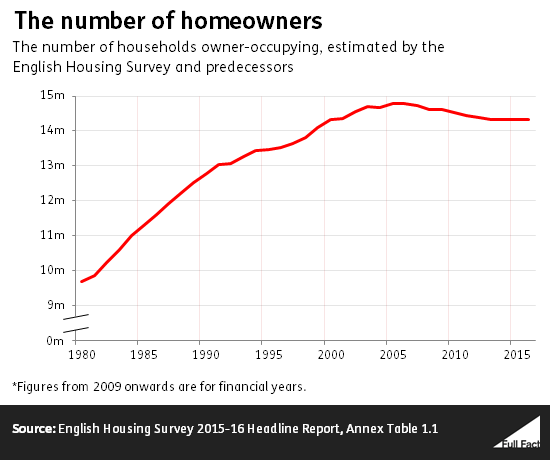 This factcheck is part of a roundup of Labour party manifesto launch,. Read the roundup.
With Brexit fast approaching, reliable information is crucial.
If you're here, you probably care about honesty. You'd like to see our politicians get their facts straight, back up what they say with evidence, and correct their mistakes. You know that reliable information matters.
There isn't long to go until our scheduled departure from the EU and the House of Commons is divided. We need someone exactly like you to help us call out those who mislead the public—whatever their office, party, or stance on Brexit.
Will you take a stand for honesty in politics?
---