In brief
Claim
Mobile coverage in the UK is worse than Romania.
Conclusion
4G availability is slightly worse on average in the UK than Romania, according to data from OpenSignal.
"Now we know, courtesy of the government's own infrastructure watchdog, that mobile coverage is worse than Romania…"

Ian Blackford MP, 14 December 2016
The UK is lagging behind other countries, including Romania, when it comes to the availability of modern mobile phone signal, according to the National Infrastructure Commission.
It says that "the UK performs poorly in comparison to other countries when looking at the availability of 4G—a metric that captures how much of the time a phone is able to connect to the 4G network".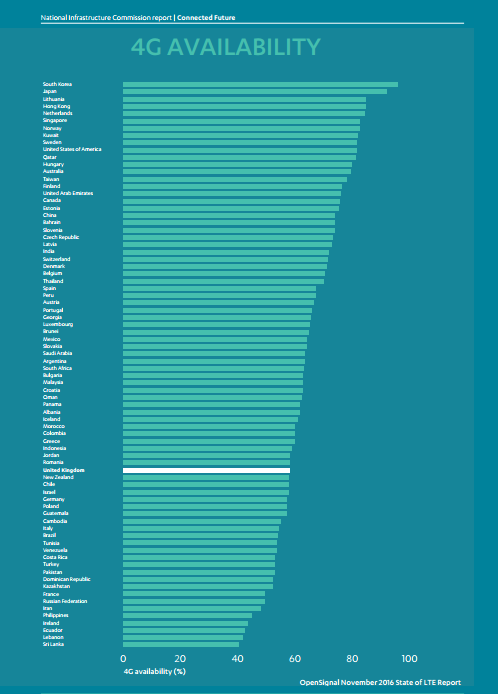 The data in support of that statement actually comes from a company called OpenSignal, which says that it tooks 17 billion pieces of information from over 500,000 users of its app between July and September this year.
In the UK, users of the 4G network were able to connect 58% of the time on average. That's below Romania (just about), Albania, and dozens of other developing and developed countries.
The speed of 4G in Romania was much better than in the UK, though (in fact it came 4th out of all the countries studied). Average 4G speed there was 35.61 Mbps compared to 21.16 Mbps in the UK.
This factcheck is part of a roundup of Prime Minister's Questions. Read the roundup.
Isn't it nice to have the whole picture?
We rely on your donations to continue and grow our factchecking efforts - to help us maintain our independence we need 1000 donors to give £10 a month. We are currently at 502 - please help Full Fact grow.
---