One Daily Mirror columnist today argues that it's always worth remembering that "there's probably more to it" when looking at any set of statistics.
While this is true in our experience, the article itself unfortunately contained a number of errors.
The piece claims that the ONS has today:
"announced that a shocking 140,000 Romanians and Bulgarians came to the UK to work after the visa controls were lifted on January 1."

The figures, which caused confusion on Monday too, actually record 140,000 Romanian and Bulgarian born people working in the UK during the first three months of this year. This is 28,000 higher than the same period last year, and actually 4,000 lower than the last three months of 2013.
The Mirror article goes on to claim that:
"the way we count "employment" is not what you'd expect. It includes people who are UNEMPLOYED but don't claim benefits — so those on sanctions, and those who've had their six months of Jobseekers' and can't get any more."
This isn't correct either. The ONS's measure of employment is arrived at by counting the number of people who tell their researchers that they are in work. Unemployment is classified as anyone who is over 16-years-old, who wants a job and is able to start one, but who isn't currently working.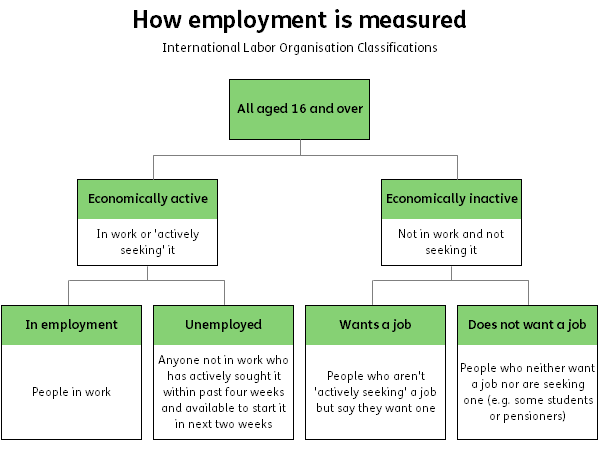 There is a separate measure called the 'claimant count' which the ONS defines as "the number of people who are receiving benefits principally for the reason of being unemployed." Someone who has "had their six months of Jobseekers' and can't get any more" won't appear on the claimant count figures, but may still be unemployed.
Finally, the Mirror article  notes that the employment figures "also includes 2.3 million people on zero hours contracts". While those employed on zero-hours contracts are counted as 'employed' in the ONS figures, the figures don't show that there are 2.3 million of them.
The source provided by the Mirror is a Guardian article, which takes the 1.4 million employment contracts which the ONS classed as zero-hours, and added on a further 1.3 million which were found not to have provided any work in the fortnight covered by the ONS's survey to reach a  total of 2.7 million. It appears the Mirror has mis-typed this as 2.3 million.
While the ONS's release did note that some of the extra 1.3 million may well also be on the zero-hours contracts, it was more cautious about concluding that the actual total was 2.7 million. It said:
"[the 1.3 million contracts not providing work] will probably include some people that need to be added to the official 1.4 million estimate but this needs to be investigated in more detail, and ONS will undertake further research in this area and report later in 2014."
For the time being therefore, the 1.4 million remains the best figure available on this, and it's worth remembering that these figure count the number of employment contracts that fall into this bracket, not the number of people.
We've contacted the Mirror to point out these errors, and have been told that they will be corrected as soon as possible.
Can you help protect this election from the influence of bad information? Support Full Fact
This election, clear, accurate facts won't always be a guarantee. False and harmful claims are spread every day by our public figures and media. Intentional or not, they have the power to shape the choices we make. We all deserve better than that.
That's why we're fighting to keep this election more honest and accountable. And we can't do it without you. In a fast-paced campaign, our supporters mean we can hold all candidates to the same three principles: get your facts right, back them up with evidence, and correct your mistakes.
Just a small monthly donation keeps us scrutinising the most harmful false claims around the clock, and challenging the people who make them.
If you, like us, don't want your vote to be influenced by bad information, can you help out?
---