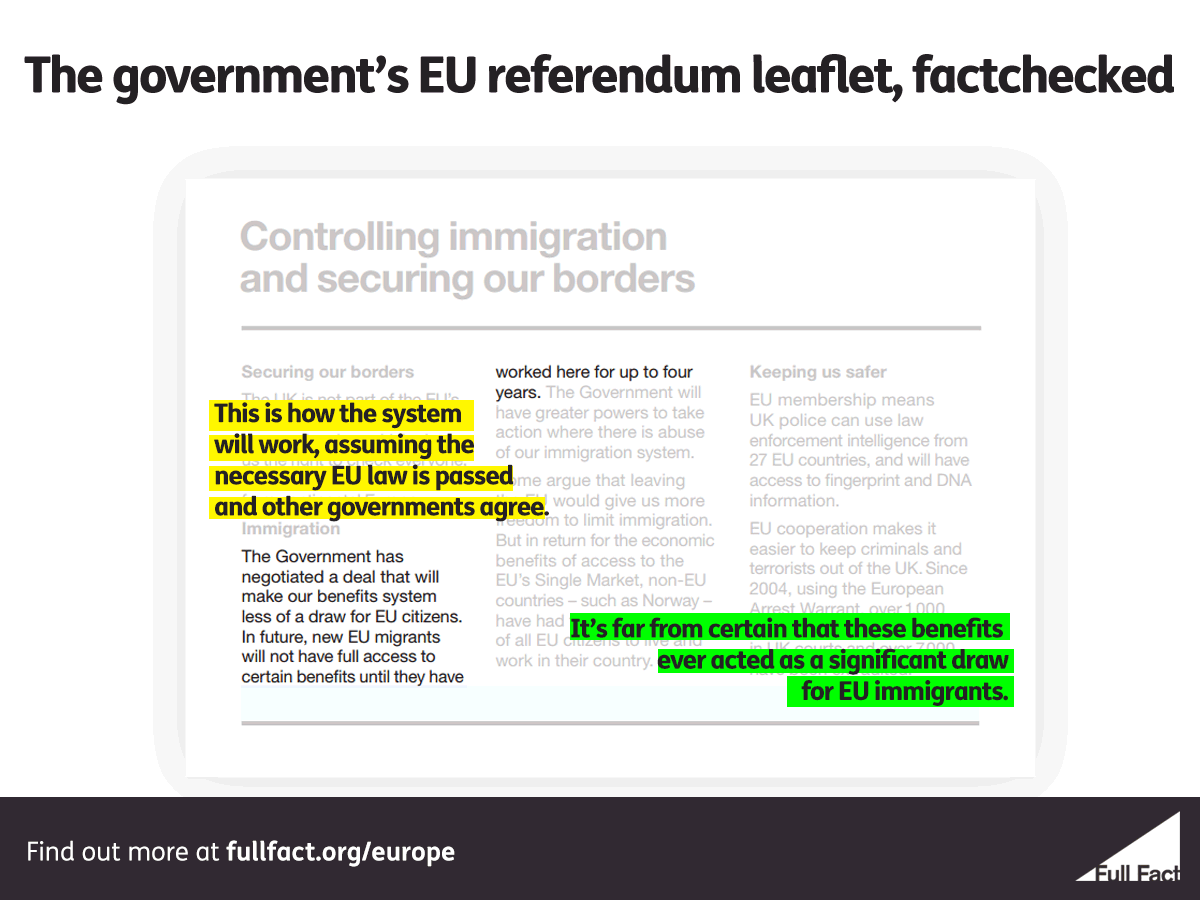 "The Government has negotiated a deal that will make our benefits system less of a draw for EU citizens. In future, new EU migrants will not have full access to certain benefits until they have worked here for up to four years."
It's not clear how much of an impact the new deal will have in terms of affecting the likelihood of citizens from the rest of the EU wanting to come and work in the UK. It's far from certain that in-work benefits ever acted as a significant pull factor for EU migrants coming to the UK.
The new deal means that in-work benefits can be restricted to new migrant workers from other EU countries for up to four years after they start working if a so-called 'emergency brake' has been applied.
An EU member country can apply for a brake if it notifies EU authorities that it has experienced an inflow of workers of "exceptional magnitude" over "an extended period of time". The size of that inflow has to affect its social security system, lead to difficulties in its employment market, or be putting "excessive pressure" on public services. See more here.
The European Commission has already said that the UK would be justified in triggering the emergency brake, but it does require the approval of the Council.
We need facts more than ever.
Right now, it's difficult to know what or who to trust. Misinformation is spreading. Politics and the media are being pushed to the limit by advancements in technology and uncertainty about the future. We need facts more than ever.
This is where you come in. Your donation is vital for our small, independent team to keep going, at the time when it's needed most. With your help, we can keep factchecking and demanding better from our politicians and public figures.We can give more people the tools to decide for themselves what to believe. We can intervene more effectively where false claims cause most harm.
Become a donor today and stand up for better public debate, on all sides, across the UK.
---