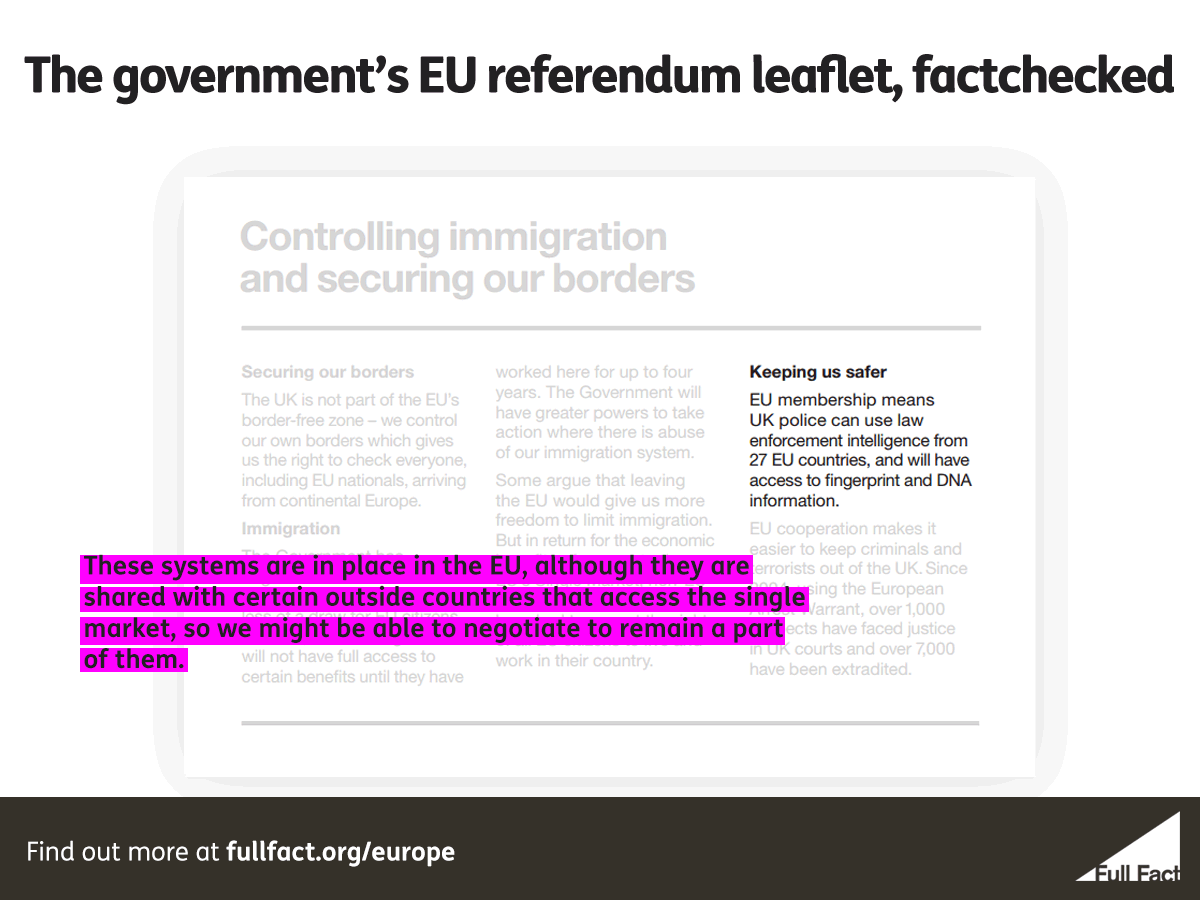 "EU membership means UK police can use law enforcement intelligence from 27 EU countries, and will have access to fingerprint and DNA information."
There are a number of mechanisms the UK can use to exchange information with other EU countries. If the UK decides to leave the EU, it might lose access to some of these arrangements.
For example, the UK has access to the European Criminal Records Information System (ECRIS), which allows EU member countries to exchange information—including fingerprints—contained in their national criminal records databases on the criminal convictions of EU citizens.
The ECRIS currently only applies to EU members.
Another agreement the UK plans to sign up to is the Prüm Convention, which involves sharing DNA, fingerprints and vehicle registration details between the countries that have signed up.
This is an agreement between EU members but also extends to non-EU members like Norway.
So there is some precedent for information sharing that includes non-EU member states.
With Brexit fast approaching, reliable information is crucial.
If you're here, you probably care about honesty. You'd like to see our politicians get their facts straight, back up what they say with evidence, and correct their mistakes. You know that reliable information matters.
There isn't long to go until our scheduled departure from the EU and the House of Commons is divided. We need someone exactly like you to help us call out those who mislead the public—whatever their office, party, or stance on Brexit.
Will you take a stand for honesty in politics?
---