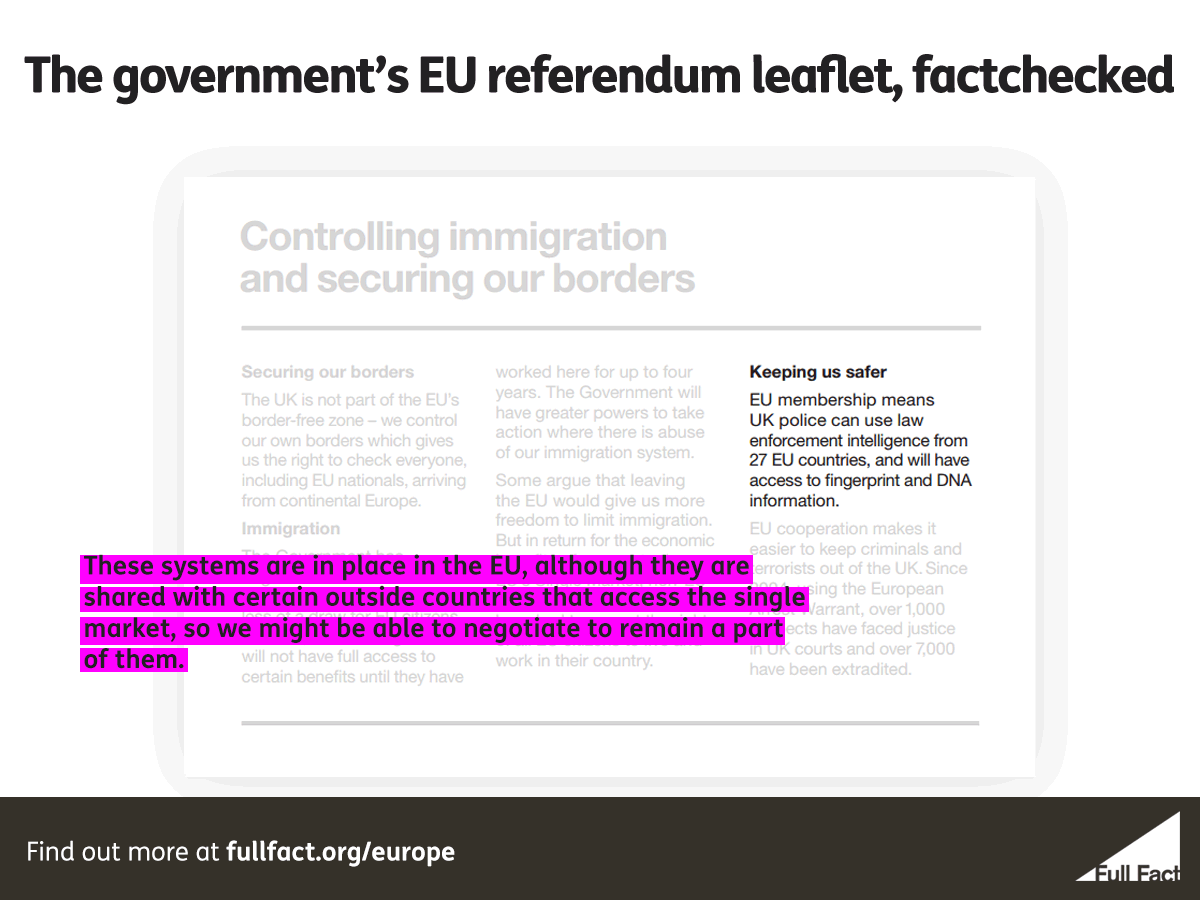 "EU membership means UK police can use law enforcement intelligence from 27 EU countries, and will have access to fingerprint and DNA information."
There are a number of mechanisms the UK can use to exchange information with other EU countries. If the UK decides to leave the EU, it might lose access to some of these arrangements.
For example, the UK has access to the European Criminal Records Information System (ECRIS), which allows EU member countries to exchange information—including fingerprints—contained in their national criminal records databases on the criminal convictions of EU citizens.
The ECRIS currently only applies to EU members.
Another agreement the UK plans to sign up to is the Prüm Convention, which involves sharing DNA, fingerprints and vehicle registration details between the countries that have signed up.
This is an agreement between EU members but also extends to non-EU members like Norway.
So there is some precedent for information sharing that includes non-EU member states.
We need facts more than ever.
Right now, it's difficult to know what or who to trust. Misinformation is spreading. Politics and the media are being pushed to the limit by advancements in technology and uncertainty about the future. We need facts more than ever.
This is where you come in. Your donation is vital for our small, independent team to keep going, at the time when it's needed most. With your help, we can keep factchecking and demanding better from our politicians and public figures.We can give more people the tools to decide for themselves what to believe. We can intervene more effectively where false claims cause most harm.
Become a donor today and stand up for better public debate, on all sides, across the UK.
---