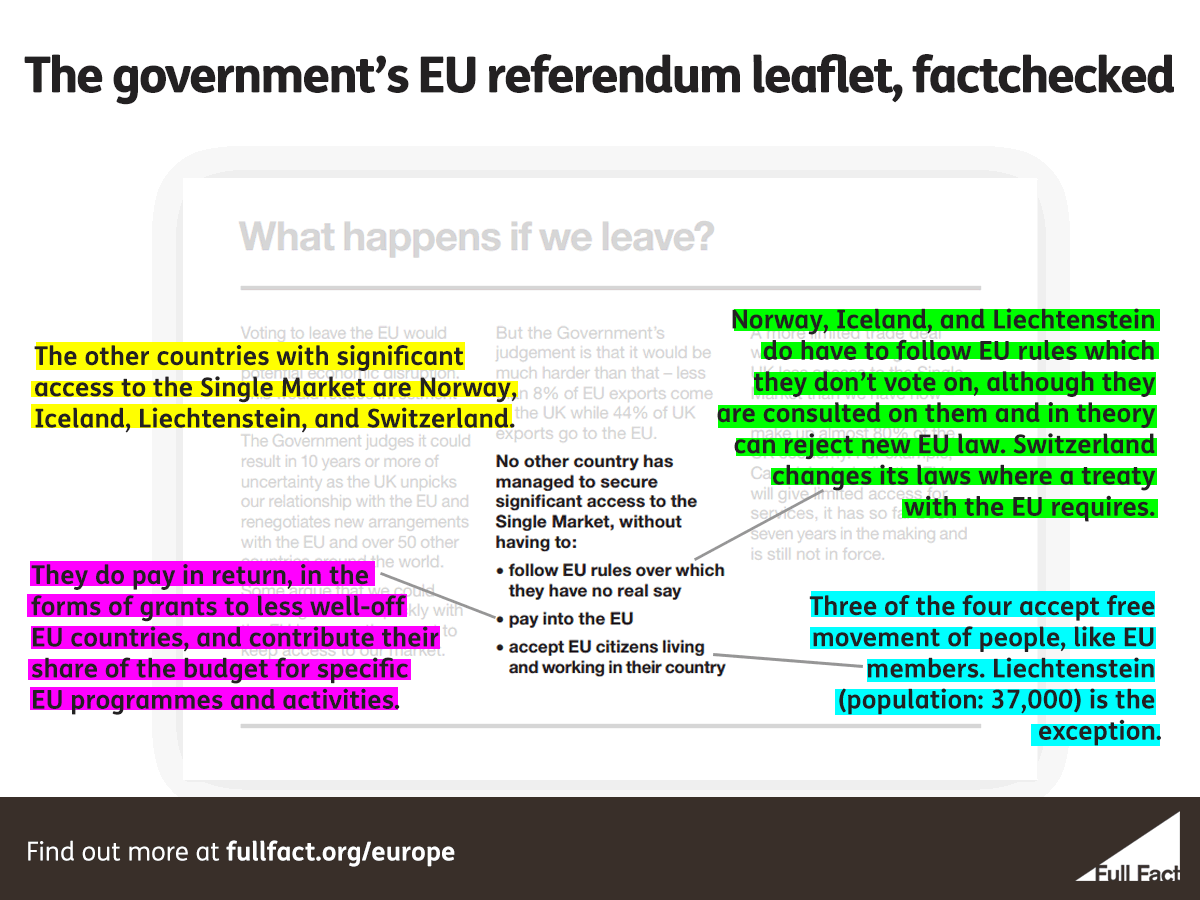 "No other country has managed to secure significant access to the Single Market, without having to: follow EU rules over which they have no real say; pay into the EU; accept EU citizens living and working in their country."
Norway, Iceland and Liechtenstein have full access to the single market despite not being members of the EU. This includes accepting free movement of people (except for Liechtenstein) and paying.
They do have to follow EU rules which they don't vote on, although they are consulted about proposed laws and reserve the right, at least in principle, to refuse new EU laws they object to. Doing so would have political consequences, though.
Switzerland has partial access to the single market. Its relationship with the EU is based on lots of different treaties, including one on free movement of people, and it also makes payments linked to the relationship.
The Swiss also take on EU laws, but instead of laws constantly flowing into its legal system as with Norway, they change their laws where a treaty requires or if they think it's a good idea anyway.
Full Fact wants to see greater accountability for public figures who mislead us—and we need your help.
Political debate in the UK is in flux right now. The UK's exit from the European Union is approaching, we will soon have a new prime minister and potentially a general election.
We want politicians to tell the truth, and while the best politicians realise that their work should be done honestly, some aren't taking their responsibilities seriously. Both sides in the EU referendum campaign let voters down, from deceptively designed leaflets to some of the arguments made on each side. The public rightly expects more from politicians.
We want to see greater accountability for public figures who mislead. Full Fact will continue to advocate for higher standards and call out those who don't uphold them.
But we rely on the generosity of our supporters to make sure we can spot the most harmful misinformation when we most need to.
Can you help us?
Support better public debate today.
---