This viral flyer on prescriptions after Brexit isn't from an official source
8 January 2019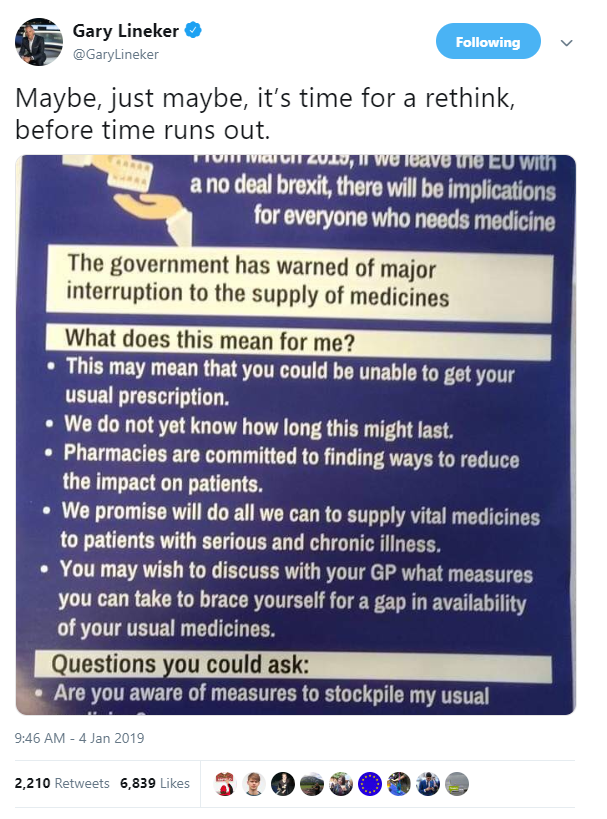 This image was shared by former footballer and prominent Twitter personality Gary Lineker on Friday (he has since taken down the tweet). It shows a leaflet carrying a number of warnings about what could happen to medicine supplies in the case of a no deal Brexit. Other people have also shared the image, suggesting that it was "seen in a London hospital". We've also seen it shared on Facebook at least 300 times.
However, we can confirm that this is not an official NHS leaflet, nor is it official NHS advice. The Department of Health and Social Care told us: "This is not an official NHS leaflet. People should trust advice from official NHS sources." We can't confirm whether the leaflet appeared in any hospitals, or if it did whether the hospital endorsed its circulation.
The government has previously said that, in the case of a no deal Brexit, it would continue to recognise medicines that have already been approved by the EU so they can still be supplied in the UK.
But concerns have been raised about the risks of short-term disruptions to the supply of medicines if there are delays at the border. The government has said it has plans to ensure pharmaceutical companies stockpile six weeks' worth of medicines (on top of normal stocks) in the event of no deal. But it also said hospitals, GPs and community pharmacies did not need to stockpile additional drugs, and clinicians didn't need to write longer prescriptions for patients. We've written more about this here.
Fact checks like these are made possible with your support
The image dates back to at least July and seems to have been created within a private Facebook group
A Twitter user posted images of a version of the leaflet as far back as July 2018, later claiming that the images had been prepared by "one of our Facebook groups for pharmacies to use".
Other tweets from that user imply the that the images weren't from an official source.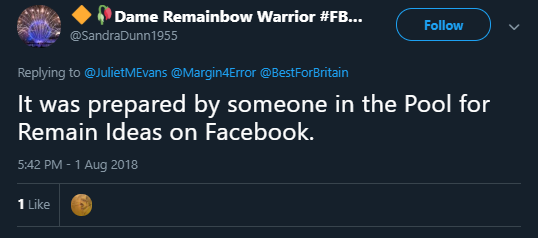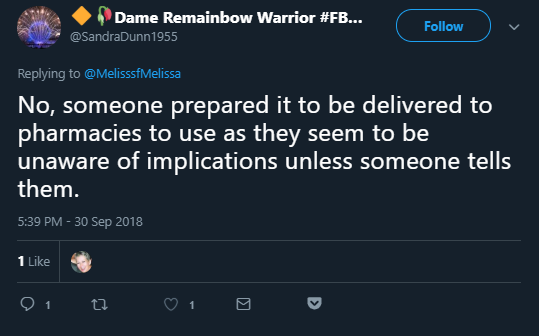 How you can avoid falling for misleading images like this online?
There are a number of reasons to be suspicious of this image and to dig a little deeper. First of all, it lacks any official NHS or government branding. NHS publications usually contain the NHS logo or other official branding. You could check official NHS websites and social media accounts, or search for phrases from the leaflet, to see if the advice has been repeated by official sources.
Secondly, the language used in the leaflet is quite blunt in places and also contains a typo—which is not what you would expect from an official source. One bullet point tells people to "brace yourself" for a gap in the supply of medicine. Another says "We promise will do all we can" instead of "We promise we'll do all we can".
Thirdly, a number of the replies beneath Gary Lineker's tweet (since deleted) questioned whether the leaflet was an official document. Signs like that can be one of the first indications a viral image needs closer examination.
Being able to recognise these factors could help you spot false or misleading images in future, and we've written more about how to do this in a previous blog.