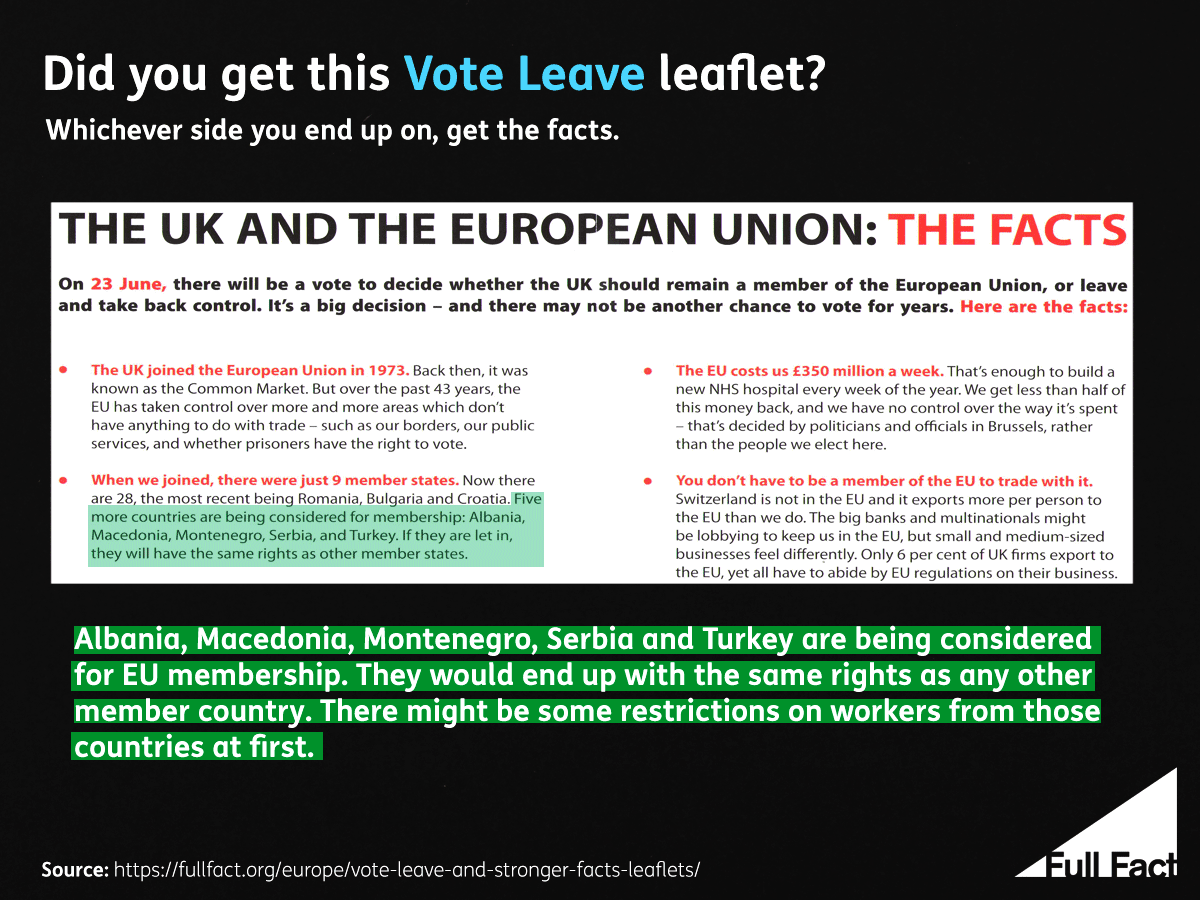 "Five more countries are being considered for membership… if they are let in they will have the same rights as other member states."
Albania, Macedonia, Montenegro, Serbia, and Turkey are all candidate countries "on the road to EU membership".
There are two more "potential candidates", Bosnia and Herzegovina, and Kosovo.
There were six members when the UK, Denmark, and Ireland joined in 1973, bringing it up to nine.
It's a fundamental rule in the European Union that all member countries must be treated equally. "The Union shall respect the equality of Member States before the Treaties", in the words of the Treaty on European Union.
So if these countries are let in they will end up with the same rights as other members.
It's likely there would be some transitional arrangements, such as optional restrictions on workers from new countries in the years after they join. This happened when new members joined in 2004, 2007 and 2013.
For any country to join requires a new treaty, which requires the unanimous agreement of all existing members. So the UK has a veto over any of the candidate countries joining but it is government policy to support the accession of Turkey.
With Brexit fast approaching, reliable information is crucial.
If you're here, you probably care about honesty. You'd like to see our politicians get their facts straight, back up what they say with evidence, and correct their mistakes. You know that reliable information matters.
There isn't long to go until our scheduled departure from the EU and the House of Commons is divided. We need someone exactly like you to help us call out those who mislead the public—whatever their office, party, or stance on Brexit.
Will you take a stand for honesty in politics?
---