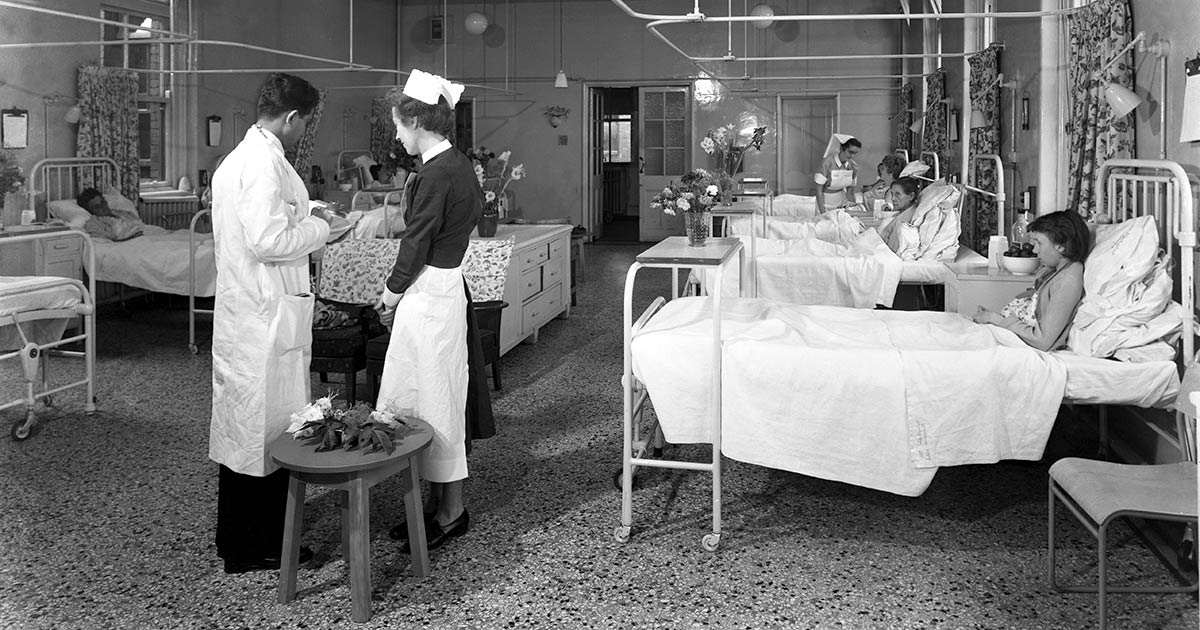 The National Health Service is celebrating its 70th birthday. The years since it was founded in 1948 have seen the country change in some dramatic ways. Here are nine charts that show just some of the ways, large and small, that the UK has changed.
(In some cases, when there isn't easily accessible data for the whole UK, we've had to just look at England and Wales—and we don't always have figures going back exactly to 1948. The general trends, though, speak for themselves).
Baby names have changed a lot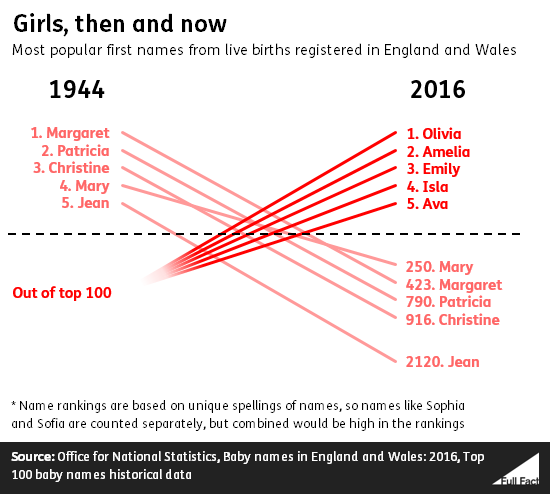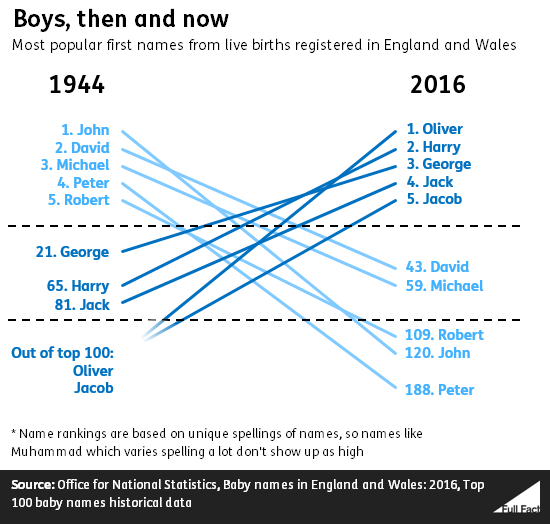 Birth and death registrations have been up and down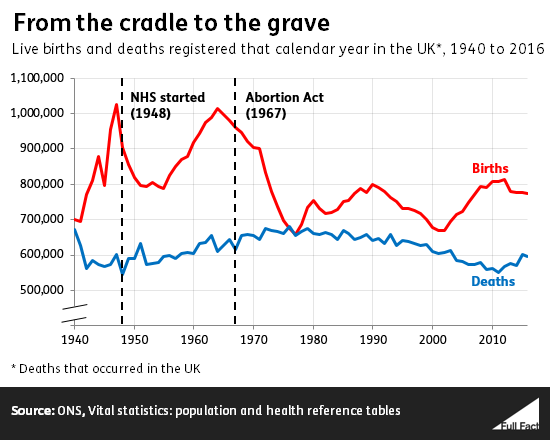 The foreign-born population of England and Wales has more than tripled

The price of a pint of milk is more affordable (once you adjust for inflation)

Our typical shopping basket looks rather different

Marriage rates have more than halved in some parts of the country

And we're having children at a lower rate

And now we're older, and there are more of us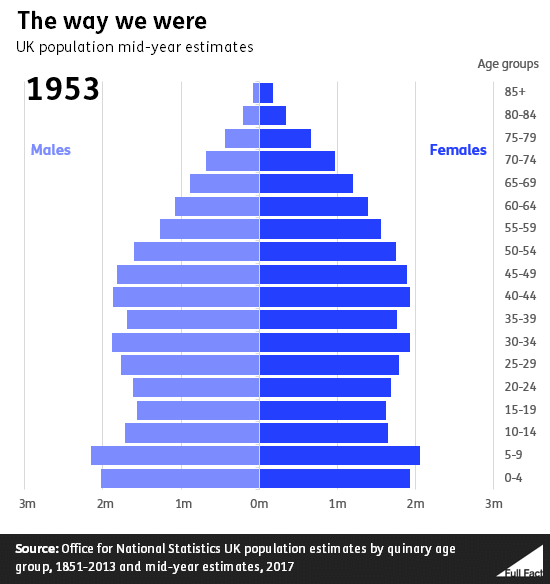 Full Fact wants to see greater accountability for public figures who mislead us—and we need your help.
Political debate in the UK is in flux right now. The UK's exit from the European Union is approaching, we will soon have a new prime minister and potentially a general election.
We want politicians to tell the truth, and while the best politicians realise that their work should be done honestly, some aren't taking their responsibilities seriously. Both sides in the EU referendum campaign let voters down, from deceptively designed leaflets to some of the arguments made on each side. The public rightly expects more from politicians.
We want to see greater accountability for public figures who mislead. Full Fact will continue to advocate for higher standards and call out those who don't uphold them.
But we rely on the generosity of our supporters to make sure we can spot the most harmful misinformation when we most need to.
Can you help us?
Support better public debate today.
---