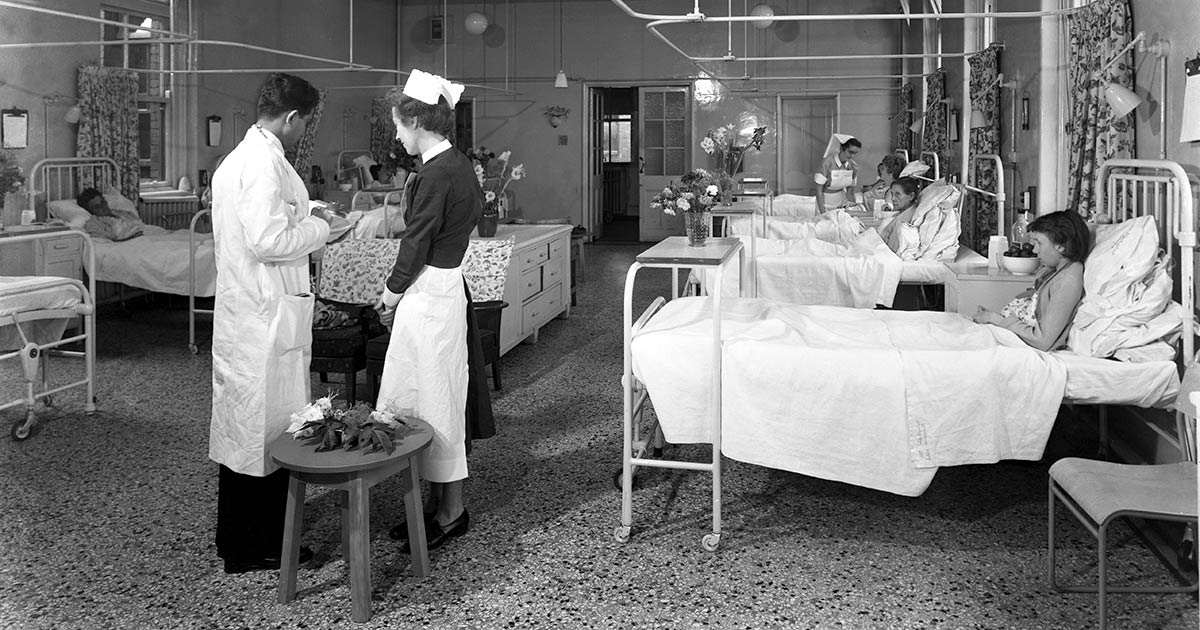 The National Health Service is celebrating its 70th birthday. The years since it was founded in 1948 have seen the country change in some dramatic ways. Here are nine charts that show just some of the ways, large and small, that the UK has changed.
(In some cases, when there isn't easily accessible data for the whole UK, we've had to just look at England and Wales—and we don't always have figures going back exactly to 1948. The general trends, though, speak for themselves).
Baby names have changed a lot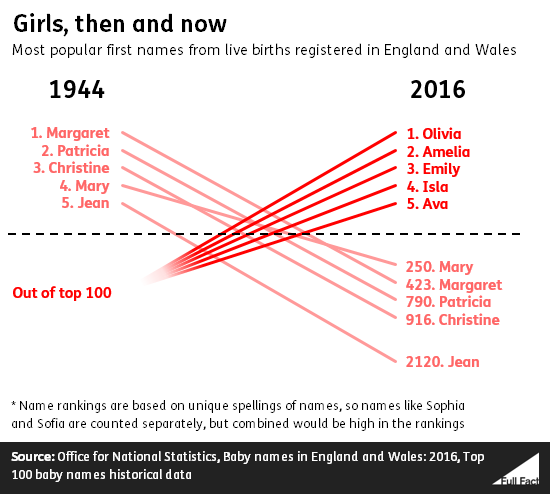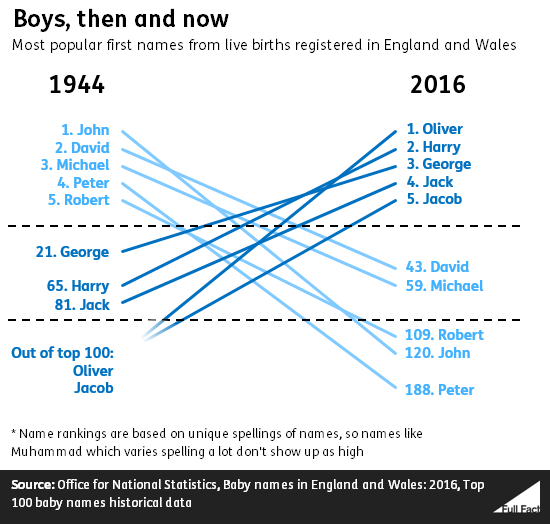 Birth and death registrations have been up and down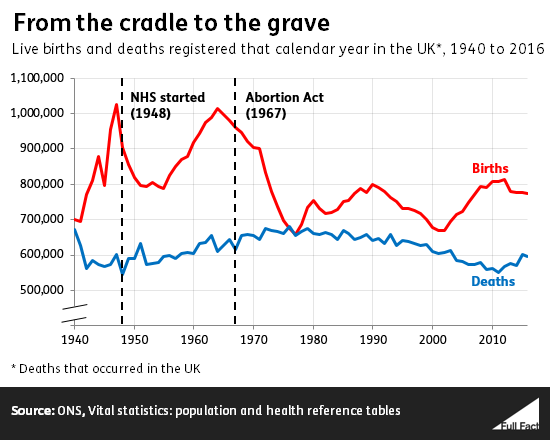 The foreign-born population of England and Wales has more than tripled

The price of a pint of milk is more affordable (once you adjust for inflation)

Our typical shopping basket looks rather different

Marriage rates have more than halved in some parts of the country

And we're having children at a lower rate

And now we're older, and there are more of us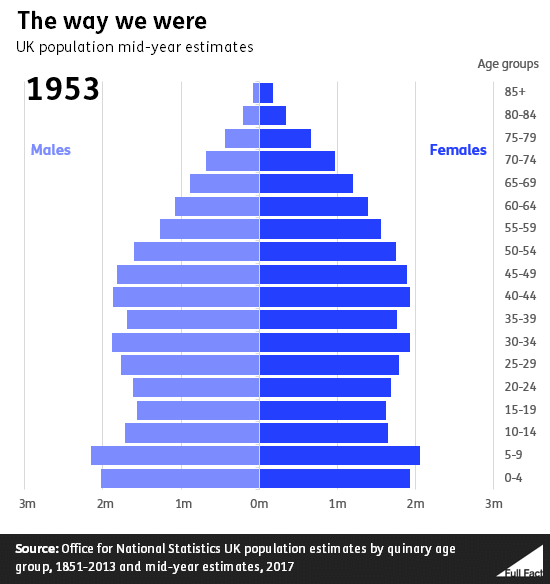 We need facts more than ever.
Right now, it's difficult to know what or who to trust. Misinformation is spreading. Politics and the media are being pushed to the limit by advancements in technology and uncertainty about the future. We need facts more than ever.
This is where you come in. Your donation is vital for our small, independent team to keep going, at the time when it's needed most. With your help, we can keep factchecking and demanding better from our politicians and public figures.We can give more people the tools to decide for themselves what to believe. We can intervene more effectively where false claims cause most harm.
Become a donor today and stand up for better public debate, on all sides, across the UK.
---