The sitting room of the (very near) future
10 November 2016 | Will Moy
Full Fact was nominated for a WIRED and Audi Social Innovation Award in September.
For the awards ceremony last night we demonstrated the lounge of the future.
It's a lot like the lounge of the present, but when somebody makes a claim on your TV, it's immediately factchecked. When that claim is true the lights go green, and when it isn't the lights turn red.
This is to show people a small example of what our automated factchecking software can do. This technology can automatically track when and where claims are being made, identify key claims and check them against our database of factchecks or source data, and give an immediate answer.
Every week one of our factcheckers sits and factchecks BBC Question Time in real time on Twitter.
In our Wired demonstration, visitors watched a two minute clip of BBC Question Time with factchecks automatically popping up on screen, and the lights reacting to the claims they heard, with no factcheckers in sight.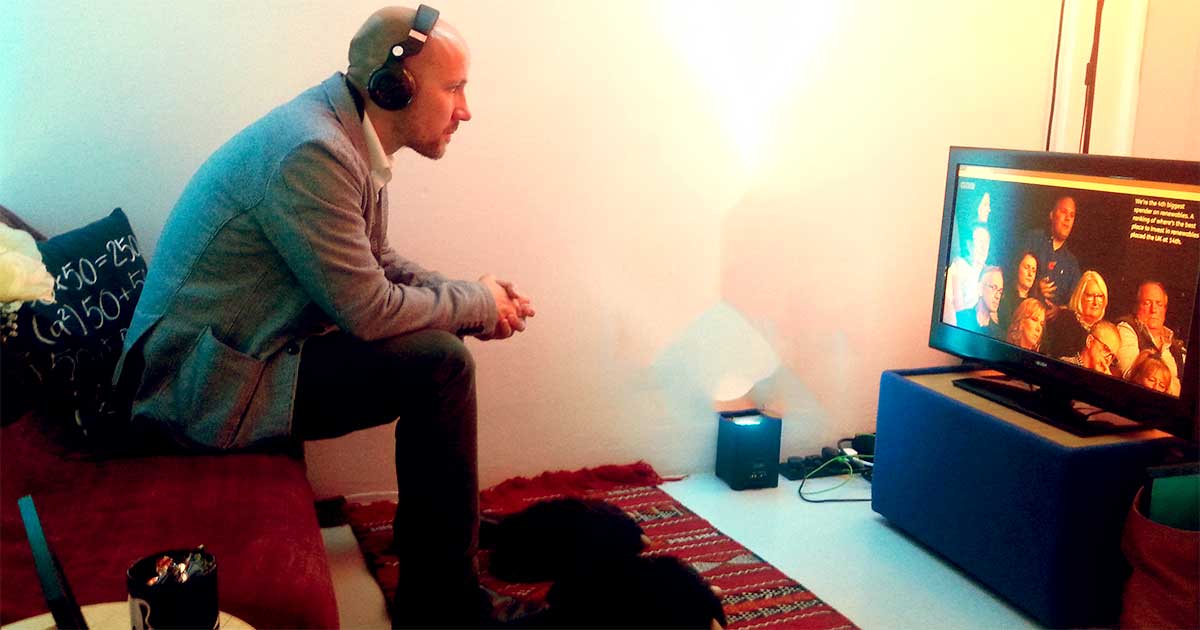 It's a very early demonstration of technology we want to see in newsrooms around the country, and even on your phone.
When it comes to big public debates, our whole team is available to work with a major broadcaster, as we did with ITV News during the EU referendum.
But we're a small team. We want to make that kind of factchecking knowledge available to every journalist in every newsroom, instantly. The only way we can do that is with automated factchecking.
Thanks to WIRED we met journalists and machine learning experts who can help us take this further.
Congratulations to the winners in our social innovation category, OpenBionics, who make low cost robotic prosthetics for amputees. You can see the other categories and winners here.
If you'd like to be kept updated about automated factchecking, please email us on afc@fullfact.org.
---