New Google News "Fact Check" label
14 October 2016 | Amy Hawkins
As the US election approaches and the EU referendum remains high on the UK agenda, factchecking on both sides of the Atlantic is becoming more and more popular.
This was confirmed yesterday by one of the most influential news search engines in the world: Google News.
Google News already labels articles with certain tags such as "Opinion" or "In-depth" to help users find the kind of content they're looking for. It's now including "Fact check" as one of these categories, and links factchecks to relevant live news sources among its search results. It determines whether an article contains factchecks by looking for schema.org markup.
A schema is a way of structuring data on a web page so that it is more machine friendly. The one that was built for factchecking is called ClaimReview, and will no doubt evolve over time. Full Fact is currently the only UK organisation to be involved, we're proud to be pioneering this work.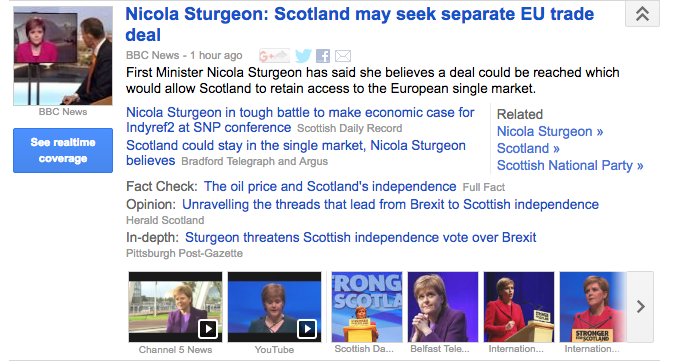 Everybody deserves to have access to reliable, impartial, and accurate information. In the maelstrom of 24 hour news and social media, this isn't always easy to find. But thanks to Google News, people who have never even heard of Full Fact will be able to find the unbiased information they need to make up their own minds, and feel confident in the decisions they make.
You can read more on the Google News blog here.
This story has also been seen in the Independent, Journalism.co.uk (with an interview from Full Fact), IFCN, the Guardian and the BBC to name a few.
---