Full Fact goes Live on the BBC
28 March 2018 | Jessica Hailstone
A day in the life of a factchecker
Claire Milne isn't your average twenty-something. As one of Full Fact's factcheckers, her days are usually filled with checking claims, scrutinising data and holding politicians, journalists and pressure groups to account for the accuracy of the claims they make.
Last Thursday, however, was a little different. Claire visited the town of Partington near Manchester to share her knowledge on what she knows best - how to spot misinformation in the news.
She was appearing on BBC Live Lessons, an interactive classroom for 11-14 year-olds, which includes an audience of school children to whoop and cheer along in the studio as part of the parcel.
Following an interview with Huffington Post Executive Editor James Martin, Claire represented Full Fact as a factchecking expert. She taught the live audience and home viewers how to read the news with more scrutiny, sharing memorable tips such as: 'If you're not sure, don't share'.
Under Claire's guidance, the audience assessed different news features to identify their trustworthiness. They correctly identified a number of false claims, including a tweet from an Ed Sheeran impersonator which media publications Buzzfeed and The Journal Ireland have since named "Waitergate".

If you missed out or are interested to know more about spotting misinformation, you can watch the live lesson here.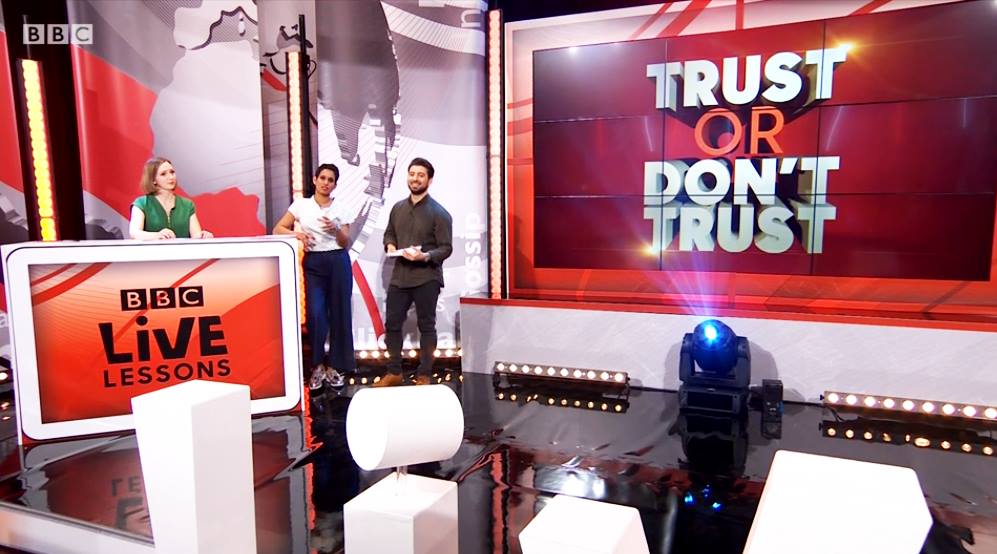 ---