About 15% of the UK's electricity comes from wind
2nd Mar 2018
Claim
A quarter of the energy we use in Britain today comes from wind.
Conclusion
That's a snapshot picture when wind is generating an unusually high amount of electricity. Over the course of a year, about 15% of the UK's electricity comes from wind power.
"And a quarter of the energy we are using in Britain today has come from wind".

Owen Smith MP, 1 March 2018
At the time of writing, wind power is currently generating about a quarter of the UK's electricity, about the same as gas. That's according to live data taken from the National Grid and electricity administrators Elexon. That includes both on- and offshore wind generation.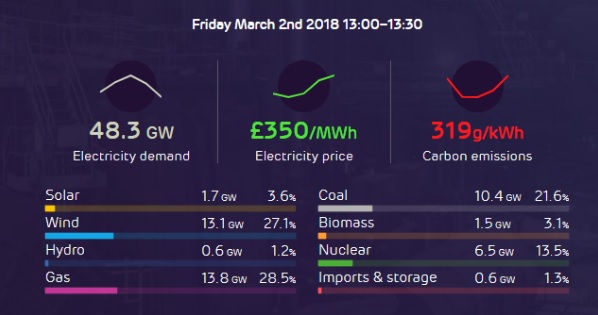 But that's unusually high, because of the recent weather. The amount of electricity generated from wind is volatile.
Wind generated something like 15% of the UK's electricity generation in 2017, and 13% using the latest official figures for the 12 months up to September last year. Gas remains the single biggest source of electricity by far.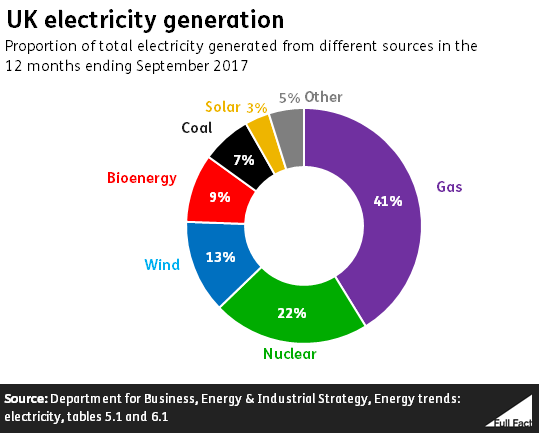 The same graph five years ago looked very different to now. The amount of electricity we get from wind and other renewables has been increasing, while the amount we get from coal has plummeted.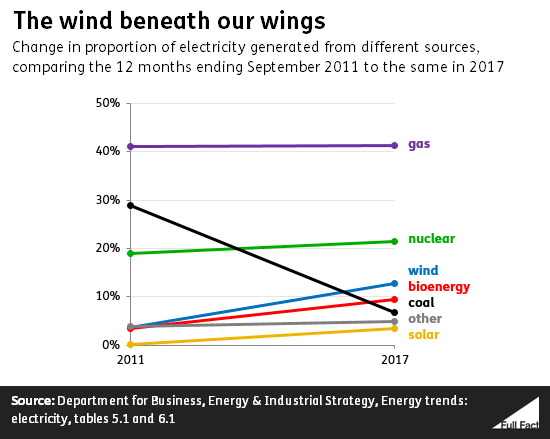 That's because of a mix of increased wind capacity, falling coal production and market pressures on coal.
The large drop in coal is because of closures to coal plants in the UK, the conversion of existing coal generators to biomass, and market factors. As the Department for Business, Energy and Industrial Strategy says: "Whilst fuel costs for coal-fired generation are lower than for gas, emissions from coal are higher so generators must pay a greater carbon price per GWh produced."
This has been combined with a large increase in the UK's wind generation capacity. The trade association RenewableUK provided us with figures showing the total installed capacity of wind generators has doubled since 2012.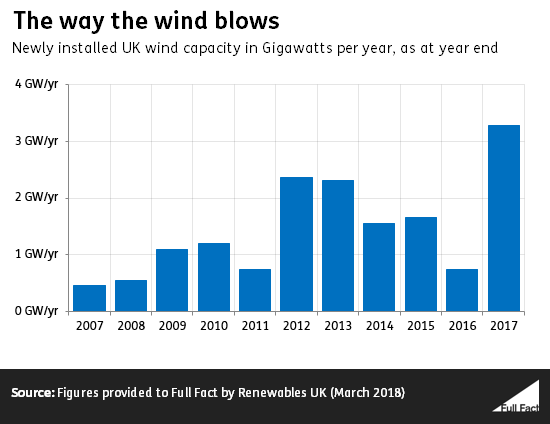 Some of the electricity supplied in the UK comes from imports from the continent. The UK currently imports far more electricity than it exports.
Correction 2 March 2018
We updated this piece to include the word "today" in the claim.
This fact check is part of a roundup of BBC Question Time: factchecked. Read the roundup.