Heathrow is London's leading airport for short- and long-haul flights. Or is it Gatwick?
The chart on the left of this offering from the Airport Commission this morning was complimentary to Gatwick's 29% share of short-haul flights in London.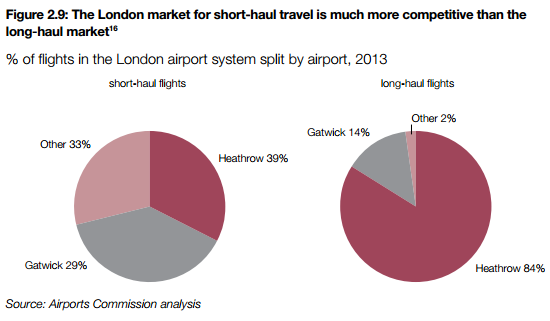 Actually Gatwick deserves a smaller—not a larger—slice than Heathrow. Here's what the graph ought to look like:
We've notified the Airports Commission so they can correct the mistake.
Politicians shouldn't get away with misleading us—can you help?
As the UK's independent factchecking charity, Full Fact relies on our supporters' generosity to hold public figures to account and push for higher standards of debate.
But with a new prime minister on the way, and the possibility of a general election, we need your help more than ever to ensure that everyone can get the facts they need, on the issues that matter most.
---