Heathrow is London's leading airport for short- and long-haul flights. Or is it Gatwick?
The chart on the left of this offering from the Airport Commission this morning was complimentary to Gatwick's 29% share of short-haul flights in London.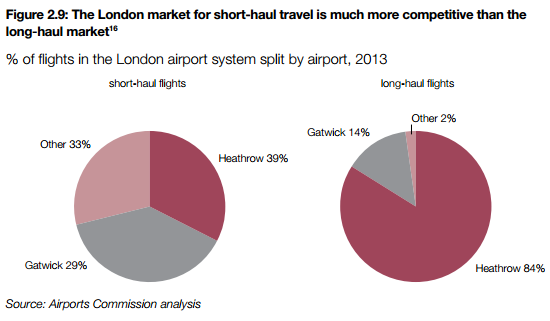 Actually Gatwick deserves a smaller—not a larger—slice than Heathrow. Here's what the graph ought to look like:
We've notified the Airports Commission so they can correct the mistake.
We aim for our factchecks to be as accurate and up-to-date as possible. If you think we've made an error or missed some relevant information, please email
team@fullfact.org
.