"The Treasury's own figures show that it cost a family with children £450 a year or £1,800 over the four years it has now been in place." — Ed Balls, 24 March 2015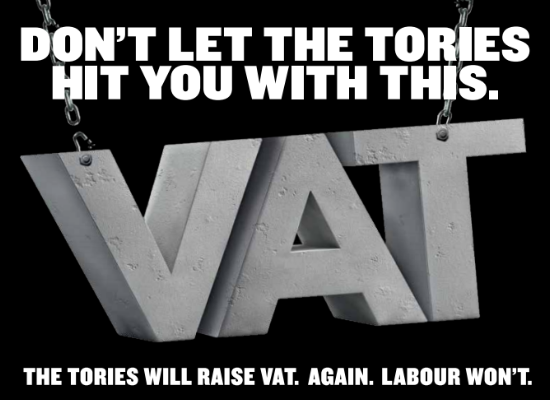 Shadow Chancellor Ed Balls has emphasised Labour's opposition to a rise in VAT and suggested that a Conservative government might raise VAT after May.
Speaking to an audience in Birmingham on Tuesday, Mr Balls references figures that have been used frequently by Labour to demonstrate the cost of the 2011 rise in VAT from 17.5% to 20%. Last year we factchecked this ahead of the local and European elections.
That £450 a year figure was contested last year by some commentators and on the Sunday Politics Show. Our previous factcheck shows how and why some people thought it was an unrealistic figure.
It's based on a July 2010 Treasury estimate of the costs that could be incurred after a 1 percentage point rise in VAT. Labour has focused on the expected costs for a couple with children shown in the table released by the Treasury. So the VAT rise is quite different for a single pensioner, and would be different again for a student, for example.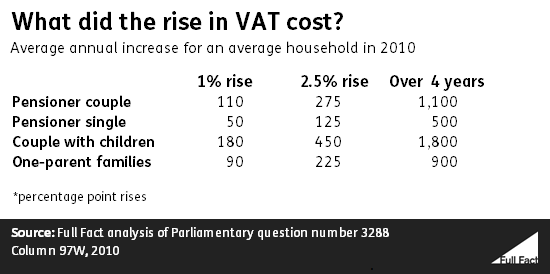 These calculations are from 2010 so given cash incomes have risen since then it's likely things have changed, although without the original calculations from the Treasury, it's difficult to predict how exactly.
We aim for our factchecks to be as accurate and up-to-date as possible. If you think we've made an error or missed some relevant information, please email
team@fullfact.org
.