Have wages really fallen by more than any time since 1874?
19 September 2014
"Pay excluding bonuses today is the lowest on record. Under this Government wages after inflation have already fallen by over £1,600 a year since 2010 and by next year working people will have seen the biggest fall in wages of any Parliament since 1874." - Stephen Timms, Labour's Shadow Employment Minister
On the basis of research carried out by the House of Commons Library, it is correct that on a key measure the fall in real wages during the present Parliament is the greatest since 1874. However real wages are not the lowest on record and are likely to be lower than only the two previous Parliaments.
Have wages fallen by more than any time since 1874?
Labour say its claims are based on research commissioned from the House of Commons Library that used official figures from the Office for National Statistics, the Bank of England and forecasts from the Office for Budget Responsibility.
The research uses two different measures to calculate change in real earnings over the life of each Parliament from Victorian times to the present day. As the Coalition government has not completed its full term yet, estimates by the Office of Budget Responsibility (OBR) were added to forecast a fall in real earnings of 2.3% over the life of the current Parliament.
The House of Commons Library research concluded that the last time there was a fall of this size in real earnings over the term of a Parliament was between 1874 and 1880 when Benjamin Disraeli was Prime Minister and real earnings fell by 2.6%. If the OBR forecast is correct, average earnings will have fallen more over the present Parliament than during any Parliament since Disraeli's.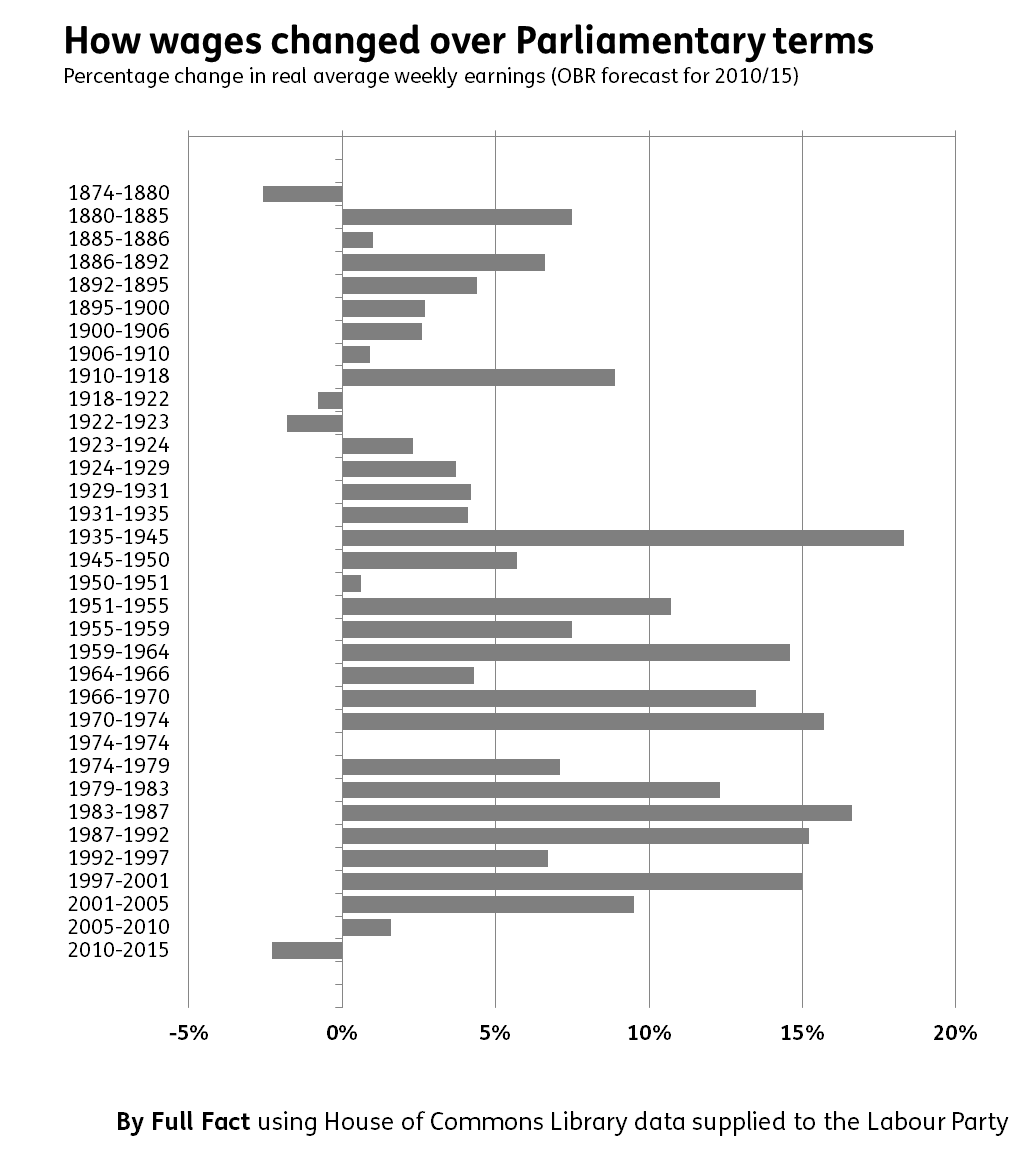 But Parliaments do not all last the same amount of time, and a different measure is needed to compare changes between Parliaments lasting as little as a year and those that last a full five years (as the current Parliament probably will). The House of Commons Library research does provide a figure for average annual change during each Parliament that allows this. The forecast for the present Parliament is an average annual fall of 0.5%. On this basis, the fall in wages is not the largest since 1874 but instead since the government of Andrew Bonar Law in 1922-23.
However, as we pointed out in July, even 'real wages' can be measured in different ways. Simply including or excluding bonuses and/or using different ways of measuring  inflation can have a big impact on comparisons.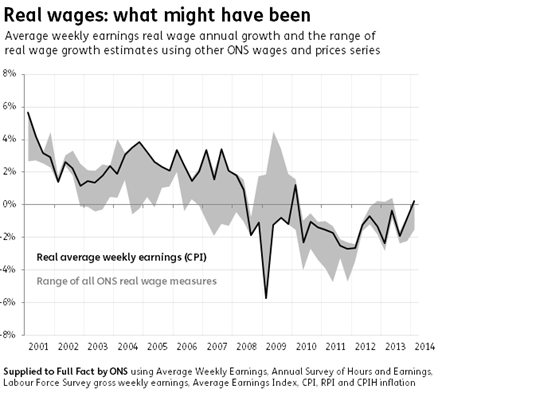 An apparently positive figure might disappear if measured in a slightly different way or even become negative, and effects are not consistent even over short periods of time. Nonetheless, it appears likely that the recent falls whether over a Parliamentary term or on an annual basis, are greater than at any other  time in recent decades.
Is pay the lowest on record?
No, real wages now are much higher than in previous years. This means that the recent and forecast changes in wages will only make a small difference to wage levels on any long-term comparison. If the OBR's forecasts are correct, then the same data can be used to calculate that the impact of a fall of 2.3% in real wages over the life of the current Parliament would still see real wages higher than in any Parliament prior to 2001.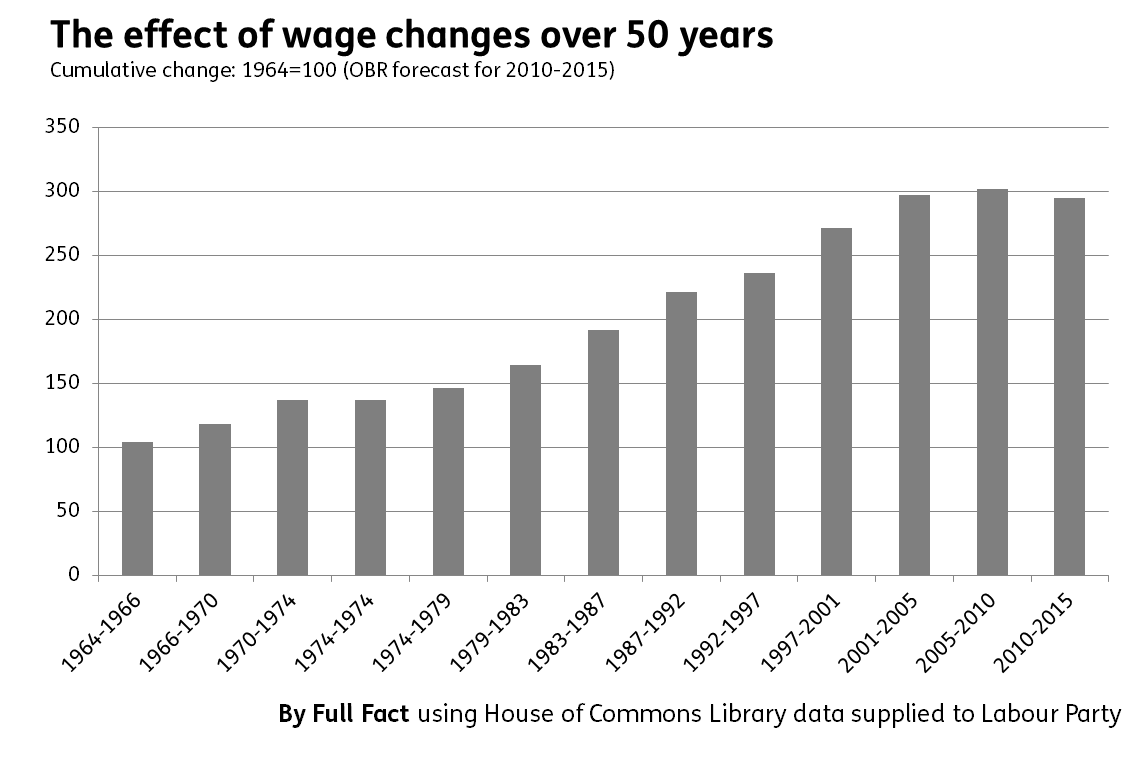 Homepage image courtesy of George Grinsted.