Key claims from Labour's manifesto launch
30th Apr 2015
The Labour Party has made its case for winning the next election, launching its manifesto today. We've looked at their claims on borrowing, job insecurity, house building, immigration and social care, taken from Ed Miliband's speech at the manifesto launch, and from the manifesto itself.
Still borrowing £75 billion this year
"The Conservative-led Government promised to balance the books in this Parliament. But this promise has been broken. The Conservatives will leave the country borrowing over £75 billion this year"—manifesto, page 17

"Labour's first budget... cuts the deficit every year."—Miliband's speech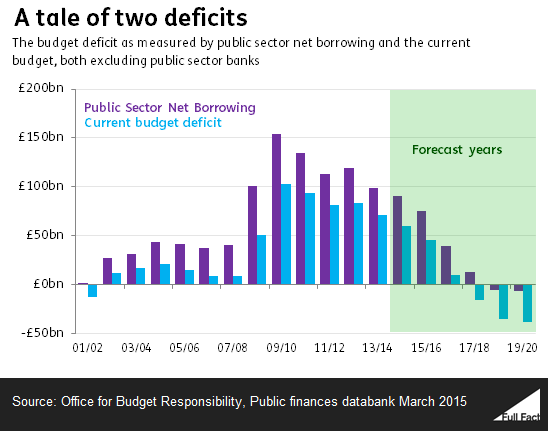 Job insecurity and falling wages
"Since 2010, working people are earning on average £1,600 less a year after inflation."—manifesto, page 16

"Low pay and insecurity... hold back working people"—Miliband's speech
Ed Miliband also alluded back to the number of zero hours contracts during his speech:
"This government has overseen an epidemic of insecurity with zero-hours contracts"—Miliband's speech
House building at historically low levels
"Britain is in the midst of the biggest housing crisis in a generation, with the lowest levels of house building in peacetime since the 1920s [...] We will make sure that at least 200,000 homes a year get built by 2020 — almost double the current level"—manifesto, page 45
Immigration at historically high levels
"Britain has seen historically high levels of immigration in recent years, including low-skilled migration"—manifesto, page 49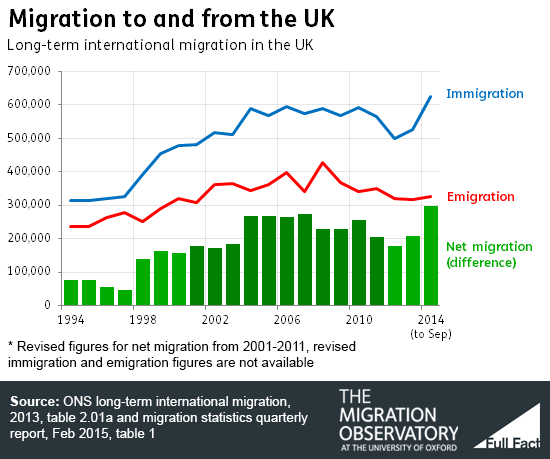 Social care funding falling
"Since 2010, billions of pounds have been cut from budgets that pay for adult social care. The result has been 300,000 fewer older people getting vital care services, at the same time as the number of older people in need of care is increasing."—manifesto, page 32
Updated: 15 April 2015— We added quotes from Ed Miliband's speech to the existing quotes from the Labour manifesto.