England is going to have a projected 220,000 extra households per year between 2012 and 2022.
The supply of new housing has fallen far short of that figure—119,000 homes were built in England in 2014.
It's a long-term concern. The number of completed new homes has been falling for some time—there haven't been 200,000 new dwellings built in any year since 1980.
A 'household' could be someone living alone, a family living in the same place, or a group sharing accommodation.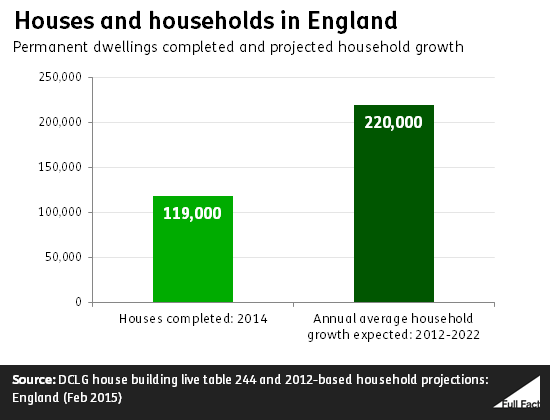 Isn't it nice to have the whole picture?
We rely on your donations to continue and grow our factchecking efforts - to help us maintain our independence we need 1000 donors to give £10 a month. We are currently at 351 - please help Full Fact grow.
---