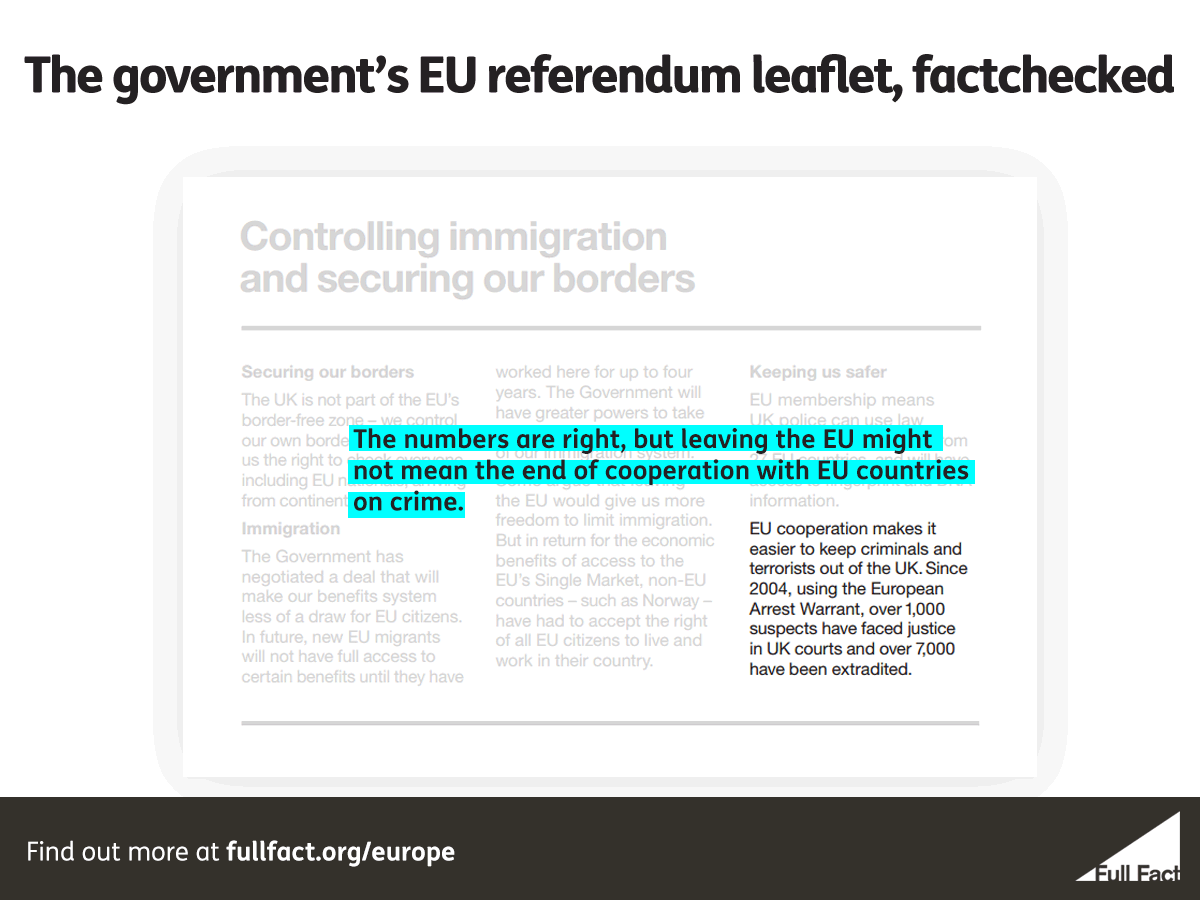 "EU cooperation makes it easier to keep criminals and terrorists out of the UK. Since 2004, using the European Arrest Warrant, over 1,000 suspects have faced justice in UK courts and over 7,000 have been extradited."
Around 7,100 suspects were extradited from the UK using the European Arrest Warrant between 2004 and 2014, and about 1,100 suspects were sent to the UK on the same basis.
The recent EU renegotiation deal made it a little easier for countries to deport people from elsewhere in the EU.
The UK has 'opted in' to various security arrangements that the EU has, such as the European Arrest Warrant (EAW), Schengen Information System (SIS), and European criminal records system.
If the UK decides to leave the EU, it might not be able to access these arrangements directly. The EAW for example doesn't currently apply to countries outside the EU. But Norway for example does participate in the SIS and something like the EAW without being a member of the EU.
With Brexit fast approaching, reliable information is crucial.
If you're here, you probably care about honesty. You'd like to see our politicians get their facts straight, back up what they say with evidence, and correct their mistakes. You know that reliable information matters.
There isn't long to go until our scheduled departure from the EU and the House of Commons is divided. We need someone exactly like you to help us call out those who mislead the public—whatever their office, party, or stance on Brexit.
Will you take a stand for honesty in politics?
---