In 2013/14 the government spent 37% of its entire spend on welfare. This was £251 billion. Use the sliders on the ONS digital site to estimate how this was split, then see the actual split when you're ready.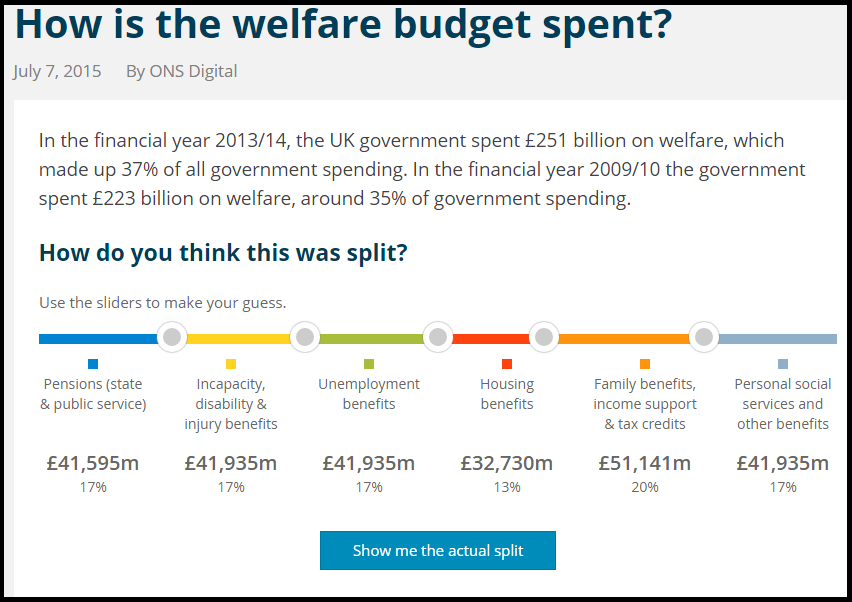 Isn't it nice to have the whole picture?
We rely on your donations to continue and grow our factchecking efforts - to help us maintain our independence we need 1000 donors to give £10 a month. We are currently at 607 - please help Full Fact grow.
---