Naked graphs #2
23 December 2014
Over the festive break, we'll be publishing highly graphic content. That's right: graphs, naked. We're very particular about labeling our graphs carefully so readers know what's going on. So for a change, we'll be featuring a graph each day with a few important features missing. See if you can work out what they're showing.
Clue: they're all based in the UK or some of its countries and cover one of our five core areas: Economy, Immigration, Health, Education and Crime.
Here's graph #2.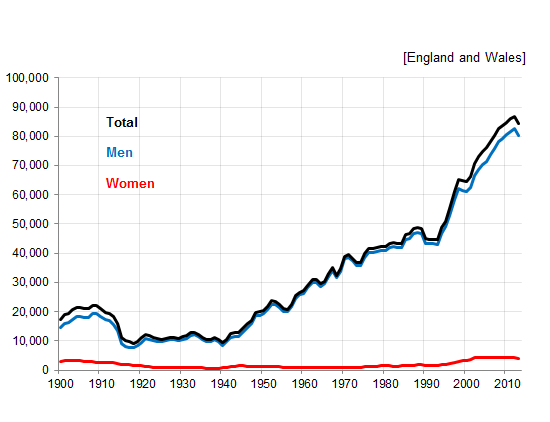 Comment on our Facebook page. Answer will be in tomorrow's article. Good luck!
The answer to yesterday's puzzle was petrol prices, figures from the Department of Energy and Climate Change.