Over the festive break, we'll be publishing highly graphic content. That's right: graphs, naked. We're very particular about labeling our graphs carefully so readers know what's going on. So for a change, we'll be featuring a graph each day with a few important features missing. See if you can work out what they're showing.
Clue: they're all based in the UK or some of its countries and cover one of our five core areas: Economy, Immigration, Health, Education and Crime.
Here's graph #2.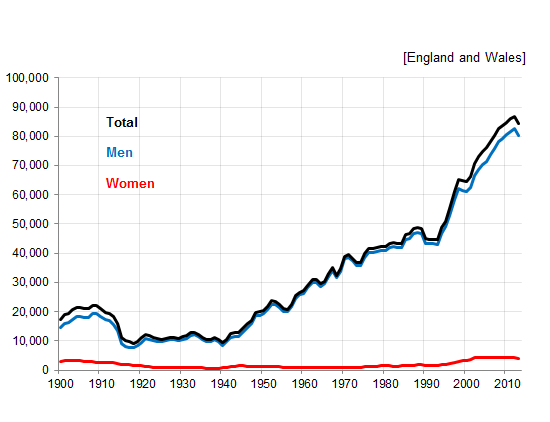 Comment on our Facebook page. Answer will be in tomorrow's article. Good luck!
The answer to yesterday's puzzle was petrol prices, figures from the Department of Energy and Climate Change.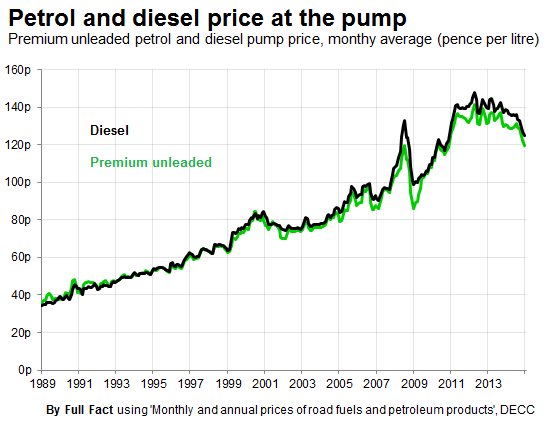 With Brexit fast approaching, reliable information is crucial.
If you're here, you probably care about honesty. You'd like to see our politicians get their facts straight, back up what they say with evidence, and correct their mistakes. You know that reliable information matters.
There isn't long to go until our scheduled departure from the EU and the House of Commons is divided. We need someone exactly like you to help us call out those who mislead the public—whatever their office, party, or stance on Brexit.
Will you take a stand for honesty in politics?
---