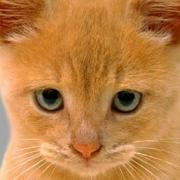 Earlier today 
Home Secretary Theresa May
 made a striking claim about the how pet ownership was interpreted in human rights legislation.   She told delegates at the Conservative Party conference of the case of "the illegal immigrant who cannot be deported because — and I am not making this up — he had pet a cat."
Ms May's speech writers would do well to read more Full Fact and less Daily Star. After all, it was only a few months ago that we covered this story debunking the feline connection.
Indeed in response to Ms May's speech the Judicial Office of Communications have taken the step of re-issuing a statement they made two years ago when the story first surfaced.
A spokesperson for the Judicial Office said: "This was a case in which the Home Office conceded that they had mistakenly failed to apply their own policy - applying at that time to that appellant - for dealing with unmarried partners of people settled in the UK. 
"That was the basis for the decision to uphold the original tribunal decision - the cat had nothing to do with the decision."
Such a speedy rebuttal of the Home Secretary's claim has already led to her being put pressed on the claim in her post-speech interviews.
"Of course the things that I said in my speech were checked," she told Radio 4's The World At One this afternoon.
However, she added: "If somebody is claiming something different then obviously I will look at that."
From Full Fact's point of view we wish the Home Secretary had been a bit more thorough checking the content of her speech before she made it.
But the upside is that, given the wide coverage given to Ms May's claim, that by referencing this story the Home Secretary may have made a significant contribution to taking it out of circulation once and for all.
Full Fact wants to see greater accountability for public figures who mislead us—and we need your help.
Political debate in the UK is in flux right now. The UK's exit from the European Union is approaching, we will soon have a new prime minister and potentially a general election.
We want politicians to tell the truth, and while the best politicians realise that their work should be done honestly, some aren't taking their responsibilities seriously. Both sides in the EU referendum campaign let voters down, from deceptively designed leaflets to some of the arguments made on each side. The public rightly expects more from politicians.
We want to see greater accountability for public figures who mislead. Full Fact will continue to advocate for higher standards and call out those who don't uphold them.
But we rely on the generosity of our supporters to make sure we can spot the most harmful misinformation when we most need to.
Can you help us?
Support better public debate today.
---