UKSA: "Serious deficiencies" in DWP statistical arrangements
26 November 2010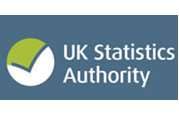 Regular Full Fact visitors will be aware of the concerns we raised about the lack of transparency in sets of statistics released by the Department for Work and Pensions.
Back in October we wrote to the Chairman of the UK Statistics Authority Sir Michael Scholar to raise concerns about statistics given to members of the press without being published anywhere else by the Department.
The inaccessability of the full data raised serious questions about the scope for scrutiny of statistics that could then be referenced in the debate over welfare reform.
Today we have recevied Sir Michael's response.
He acknowledges that selective use of data is acceptable, so long as the data is presented fairly and accurately and there is equal access.
But on the the specific cases raised by Full Fact, he says that "in the instance of the analysis of the number of people of working age who have never worked, neither this particular analysis nor the Press Release containing these statistics was made publicly available; and the source of the analysis (the Office for National Statistics' Labour Force Survey) was not given. These were, in my view, serious deficiencies in DWP's arrangements, and I have drawn their attention to this.
"The Code of Practice for Official Statistics requires official statistics to be made equally available to all, subject to statutory provisions for pre-release access. The National Statistician has asked DWP that, when producing new analyses that are used in public statements, they ensure that the statistics are also published by their statisticians, or are accessible to non-government analysts, in a transparent way. The Statistics Authority regards compliance with this principle as central to retaining trust in official figures."
The response confirms that the statistics were not made publicly available, despite the provisions in the Code of Practice for Official Statistics, and DWP have been requested to ensure that this does not happen in future.
The willingness of the UK Statistics Authority to respond to concerns about the transparency of data circulated by Government departments is extremely welcome, and the Authority's commitment to equal access to statistics is a very positive sign.
While there was no problem with the quality of the statistics issued in the cases we flagged up, the absence of any means by which the public could assess the quality of the information for themselves is something that could pose a problem in other cases.
Indeed, only this week the Secretary of State for Work and Pensions corrected the record regarding some statistics he used on property rents, after his claims came under heavy scrutiny.
This is just one case demonstrating Full Fact's belief that openness with statistics should promote greater trust in them, and it is encouraging to see the Statistics Authority supporting such sentiments. 
To follow Full Fact on Twitter click here.