Update: Disability Minister's claim that fewer blind get DLA than alcoholics and drug addicts is wrong
31 May 2011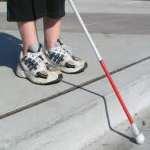 Earlier this month Full Fact found significant problems with Disability Minister Maria Miller's claim that "more people who are either alcoholics or drug addicts are in receipt of the higher rate of disability allowance than people who are blind."
We found that Maria Miller could only reach this conclusion by adding together the number of individual claims of higher rate care and higher rate mobility DLA.
As we pointed out, this is a false comparison to make, because the total cases of claimed higher rate care and higher rate mobility DLA do not directly translate to the number of people claiming higher rate DLA, as some people claim both the higher rate care and mobility components.
However one Full Fact reader has got in touch to say that the claim may be even more inaccurate than we thought. This is because in comparing the number of people on Disability Living Allowance due to 'blindness' and those receiving the benefit with 'alcohol and drug abuse' as a primary condition, we had missed the further smaller category of those falling into the 'deaf/blind' category. Clearly these claimants should also be considered blind.
So putting aside the initial problems with the claim and taking another look at the comparison, how does this new information affect the picture that emerges?
When the number of 'deaf/blind' claimants are added to those categorised as suffering from 'blindness', the total number of blind people in receipt of higher rate DLA rises to 12,900 — more than the 12,500 alcohol and drug abusers receiving the benefit. The number of higher rate 'deaf/blind' DLA cases is 700. Therefore, even under Maria Miller's dubious method of comparison, it seems that more people who are blind are are receiving higher rate DLA than those with alcohol and drug abuse problems.
We will be contacting the Department for Work and Pensions to ensure that the mistake isn't repeated in future.