In brief
Claim
Angela Merkel, Theresa May and the Lithuanian President were pictured together at a party in their youth.
This image claims to show Angela Merkel, Theresa May and Lithuanian President Dalia Grybauskaitė together in their youth. We are confident that it does not.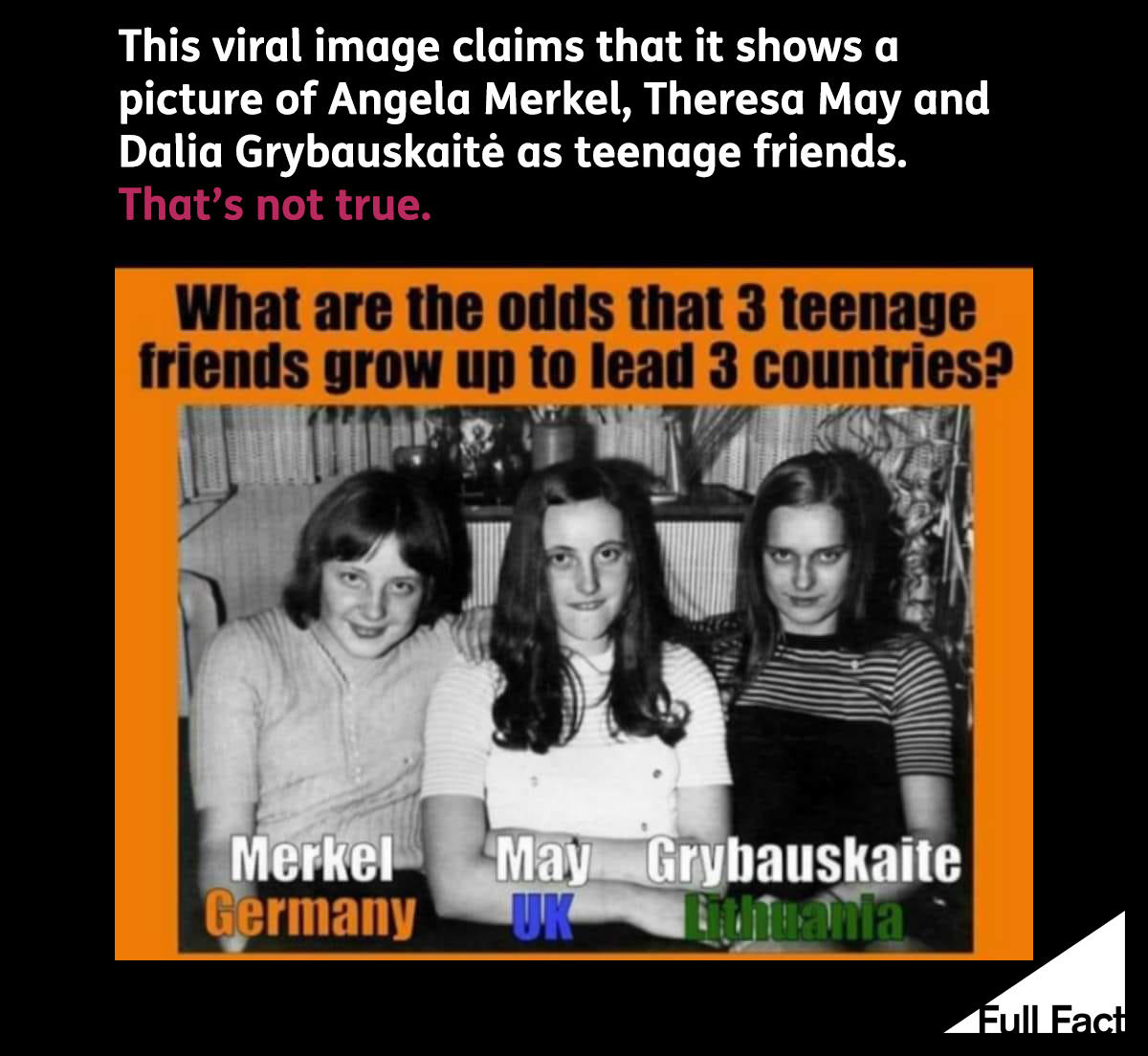 The image does indeed show Angela Merkel in her youth on the left, but the false caption says the woman in the middle is Mrs May, and the woman on the right is Mrs Grybauskaitė.
This claim seems to go viral every now and again, and was covered by the factchecking organisation Snopes back in March 2018.
So how do we know the image doesn't show an extraordinary early meeting of three European leaders?
Primarily, because the woman in the middle looks nothing like Mrs May. The image of Mrs Merkel and her friends is reportedly from New Year's Eve 1972. There is at least one image of Mrs May at school in 1971, as well as other photos of her in her teenage years: they bear little resemblance to the woman in this photograph. (They do very clearly look like a young Theresa May.)
We haven't found a verified picture of Mrs Grybauskaitė from a similar time period. But the Lithuanian Embassy in London told us that the woman on the right is not Mrs Grybauskaitė.
Even without that confirmation, the evidence suggests it's not Mrs Grybauskaitė. Consider how similar Mrs May looks nowadays to how she looked in 1971, and how similar Mrs Merkel looks today to how she looks in 1972. But Mrs Grybauskaitė as an adult does not look like the teenager in this photograph.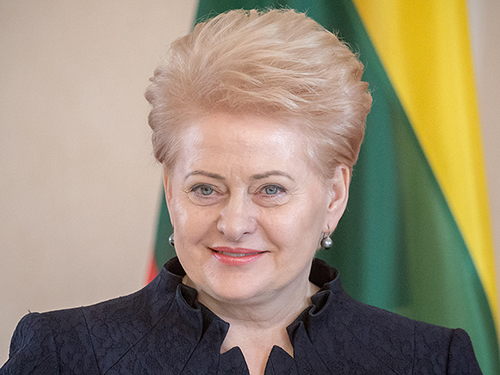 Given the evidence, we're confident that Mrs Grybauskaitė and Mrs May did not travel from Lithuania and the UK to East Berlin in 1972 to ring in the new year with Angela Merkel.
This article is part of our work factchecking potentially false pictures, videos and stories on Facebook. You can read more about this—and find out how to report Facebook content—here. For the purposes of that scheme, we've rated this claim as a false.
With Brexit fast approaching, reliable information is crucial.
If you're here, you probably care about honesty. You'd like to see our politicians get their facts straight, back up what they say with evidence, and correct their mistakes. You know that reliable information matters.
There isn't long to go until our scheduled departure from the EU and the House of Commons is divided. We need someone exactly like you to help us call out those who mislead the public—whatever their office, party, or stance on Brexit.
Will you take a stand for honesty in politics?
---