Full Fact says Ciao to Global Fact 2018
4 July 2018 | Team Full Fact
Two weeks ago members of the Full Fact team headed to Rome to take part in the fifth annual global factchecking summit, Global Fact 2018. Run by the International Fact-Checking Network, Global Fact brings together factchecking organisations from over 50 countries to share information about the latest trends and techniques. Sessions included which formats work best, factchecking in the classroom, and how to reach audiences who are less interested in politics or facts.
Our Head of Automated Factchecking Mevan Babakar demonstrated our latest work in the automated factchecking field – prompting reactions including "absolutely brilliant", "in awe" and "I'm still reeling from shock."
Tweet from one audience member during Mevan's talk
Mevan also took part in a panel about claim review schema alongside Bill Adair, founder of Politifact and Google's Simon Baumgartner. Claim review schema helps platforms like Google and Facebook find factchecks more easily so they can feature them.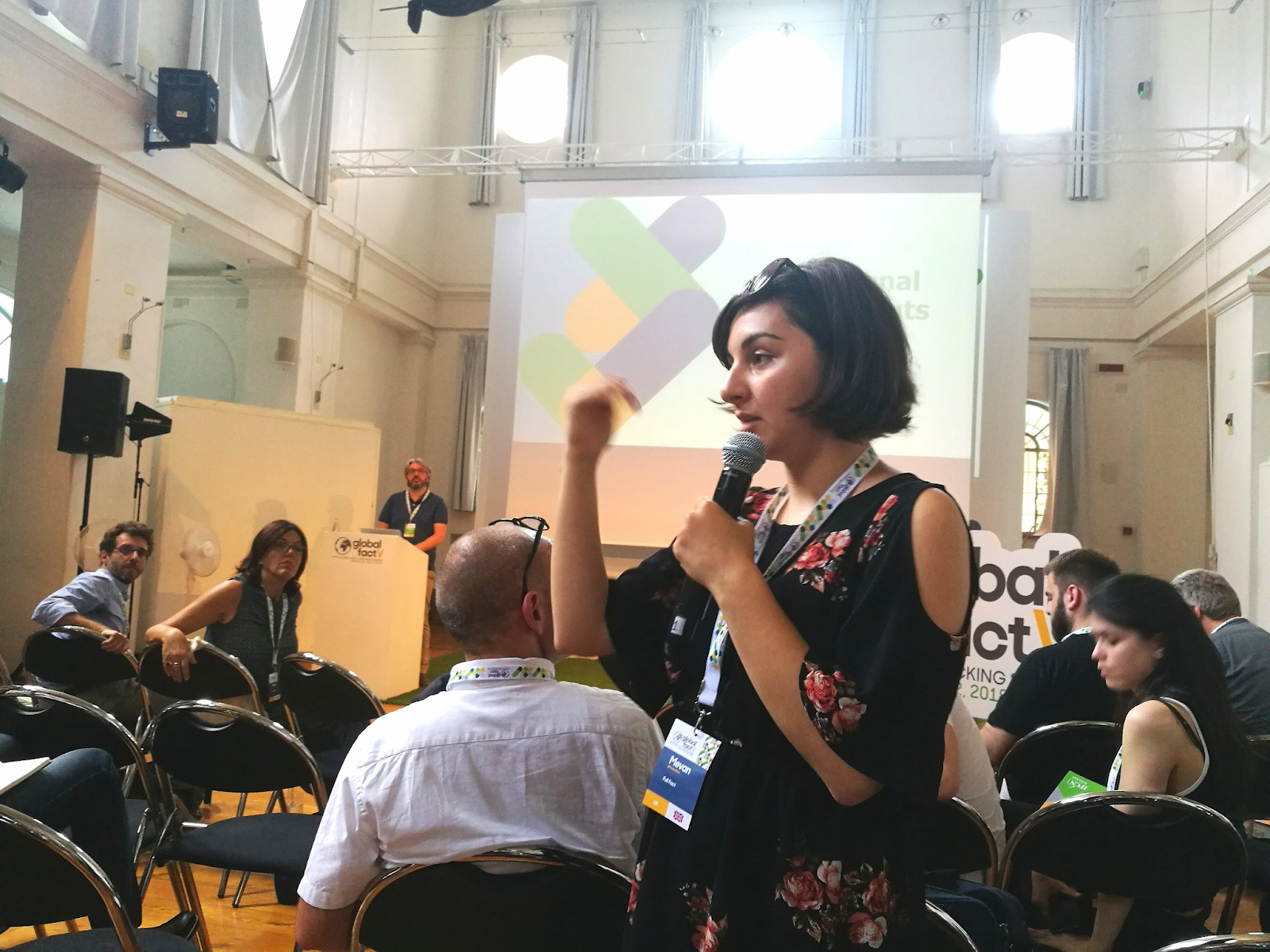 Mevan discusses the latest on automated factchecking

"I look forward to Global Fact every year. It's brilliant to have seen it grow from around 50 people in a conference room in London to 200 in Rome" she said.
Phoebe Arnold, our Head of Communications and Impact and advisory board member of the IFCN (who sadly left Full Fact at the end of last week), ran a Q&A with Bobby Duffy of Ipsos Mori about his upcoming book The Perils of Perception: Why We're Wrong About Nearly Everything. They discussed 'rosy retrospection', 'emotional innumeracy', and the 'all-you-see-is-all-there-is' effect. If you're intrigued, get the book: it's out in September.
Our Research and Impact Manager Amy Sippitt ran the workshop 'Does factchecking have a women problem?' which looked at whether factchecking systematically under-reaches women compared to men. The workshop was based on our audience research which we conducted at the end of last year. Expect a more in-depth look into Amy's research in the near future. You can read more about our audience research here and here.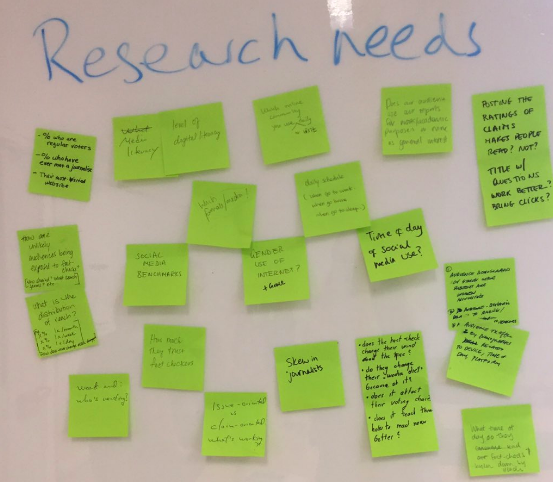 Notes made at Amy's workshop

'Does factchecking have a women problem?'
Our newest recruit, Editor Tom Phillips, met talented people from across the global factchecking community and took inspiration from them. In the coming months you'll see us trying out new things and hopefully feeling those effects.
Read more about the conference here.
---