2 years, 8 months ago
Answering listeners' questions on talkRADIO
Our Chief Executive, Will Moy, spoke to Alexis Conran on talkRADIO this lunchtime talking about our latest fact checks this election.
One listener wanted to know about claims on tree planting this election. We've previously put Labour's policy to plant two billion new trees by 2040 into context. In short: it's not an unprecedented task to plant enough trees per day, and perhaps the bigger question is where they would be planted. As a very rough estimate, Labour's plan would cover around 5% of current UK land.
We were also asked about whether EU rules would stop the UK for nationalising utilities. We haven't looked at this question in detail, but legal commentator David Allen Green has argued that EU rules don't prohibit this. At the same time, rules on regulation could restrict what practical changes can be made, and human rights laws (importantly, not from the EU) could require companies affected to be adequately compensated.
We covered several claims from our fact check of the BBC's debate between Jeremy Corbyn and Boris Johnson on Friday, including whether the UK is the world's 5th richest country (it's the 6th or the 9th largest in terms of GDP) and whether the EU is stopping the UK from having "free ports" (it isn't).
We also talked about how much the NHS is spending on private providers. This has been rising historically but if anything has stayed flat in recent years.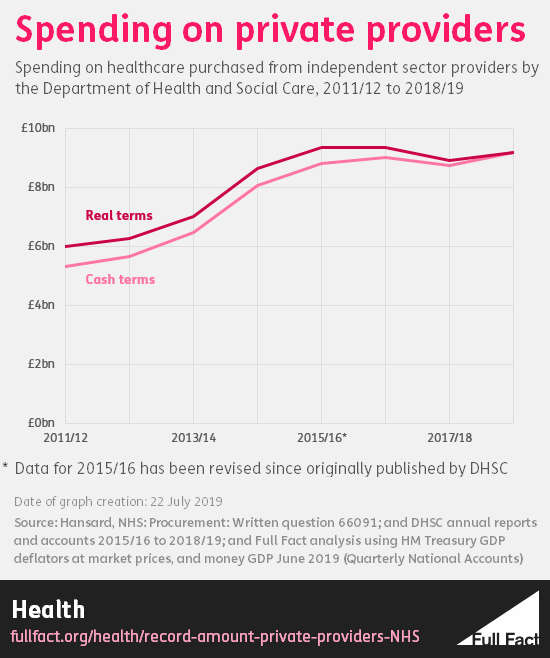 Child poverty claims also came up, and we confirmed that, according to the main measures of poverty, about four million children in the UK live in relative low income, and that figure could rise to about 4.6 million if you factor in other costs people face too, according to the independent Social Metrics Commission.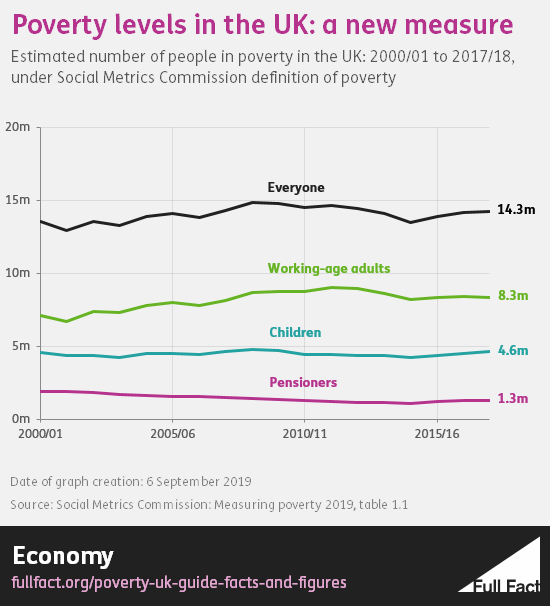 And on police officers, the Conservatives' pledge to increase officer numbers by 20,000 would almost offset the fall in officers in England and Wales since 2010, but won't bring numbers per person back to its recent peak in the mid-2000s.