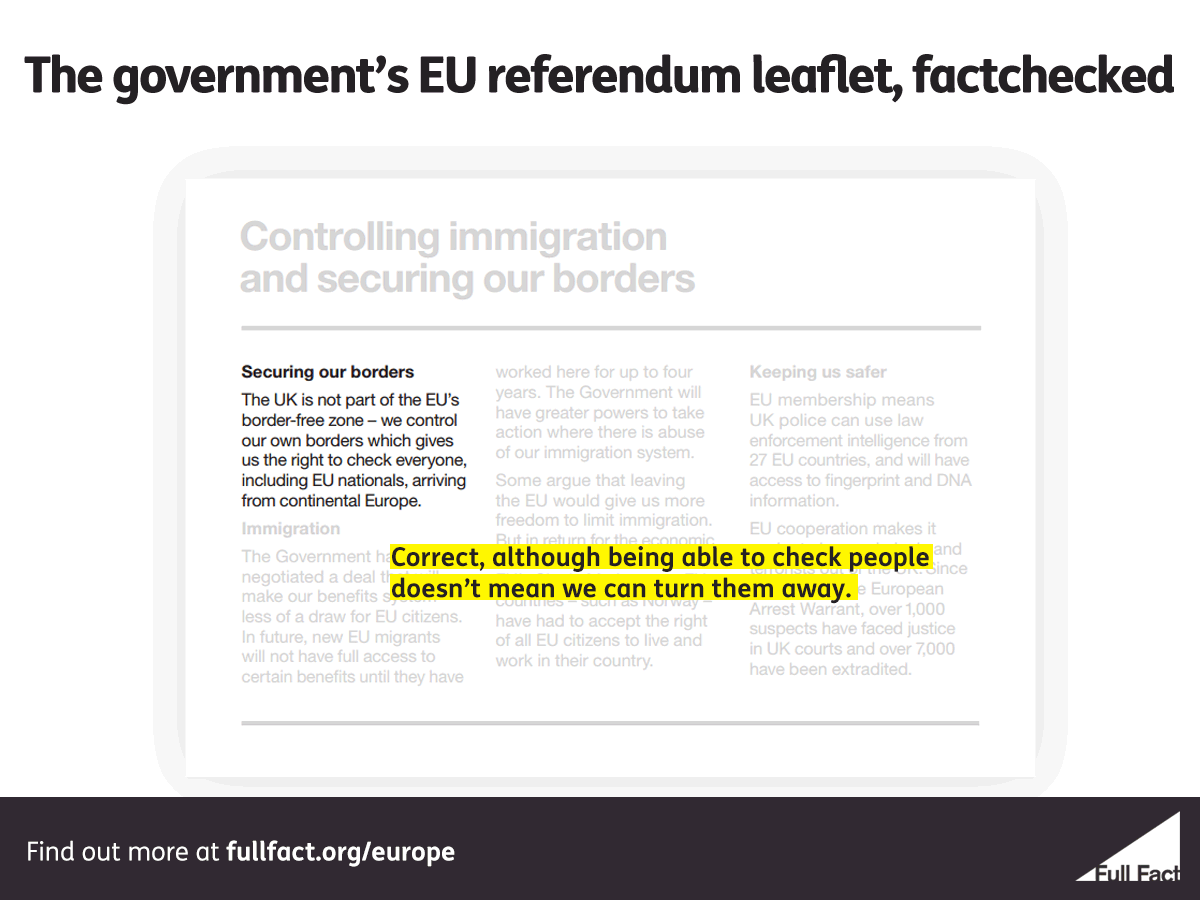 "The UK is not part of the EU's border-free zone—we control our own borders which gives us the right to check everyone, including EU nationals, arriving from continental Europe"
The UK isn't part of the EU's border free zone—the Schengen area—and it retains control over its borders.
This means it can check passports at its borders and refuse entry to people without any valid identity documents, including EU nationals. This isn't the same as saying the UK can refuse anyone from other EU countries, if they do have valid documents. The UK also cannot directly control levels of immigration from other EU countries.
With Brexit fast approaching, reliable information is crucial.
If you're here, you probably care about honesty. You'd like to see our politicians get their facts straight, back up what they say with evidence, and correct their mistakes. You know that reliable information matters.
There isn't long to go until our scheduled departure from the EU and the House of Commons is divided. We need someone exactly like you to help us call out those who mislead the public—whatever their office, party, or stance on Brexit.
Will you take a stand for honesty in politics?
---