We're excited to be launching our toolkit for factchecking and spotting fake news* today.
It provides practical ways for the public to teach themselves the basics of factchecking and spotting false news. These are suitable for using in schools—including materials from our recent masterclass for children on CBBC Newsround.
Full Fact's top tips partnership with Facebook
To help this go further, we have partnered with Facebook to promote top tips for users on spotting false news.
The ten tips give users good common-sense advice for spotting misinformation—like always checking the source of a claim, checking if stories are confirmed by more than one report and seeing where images were first used.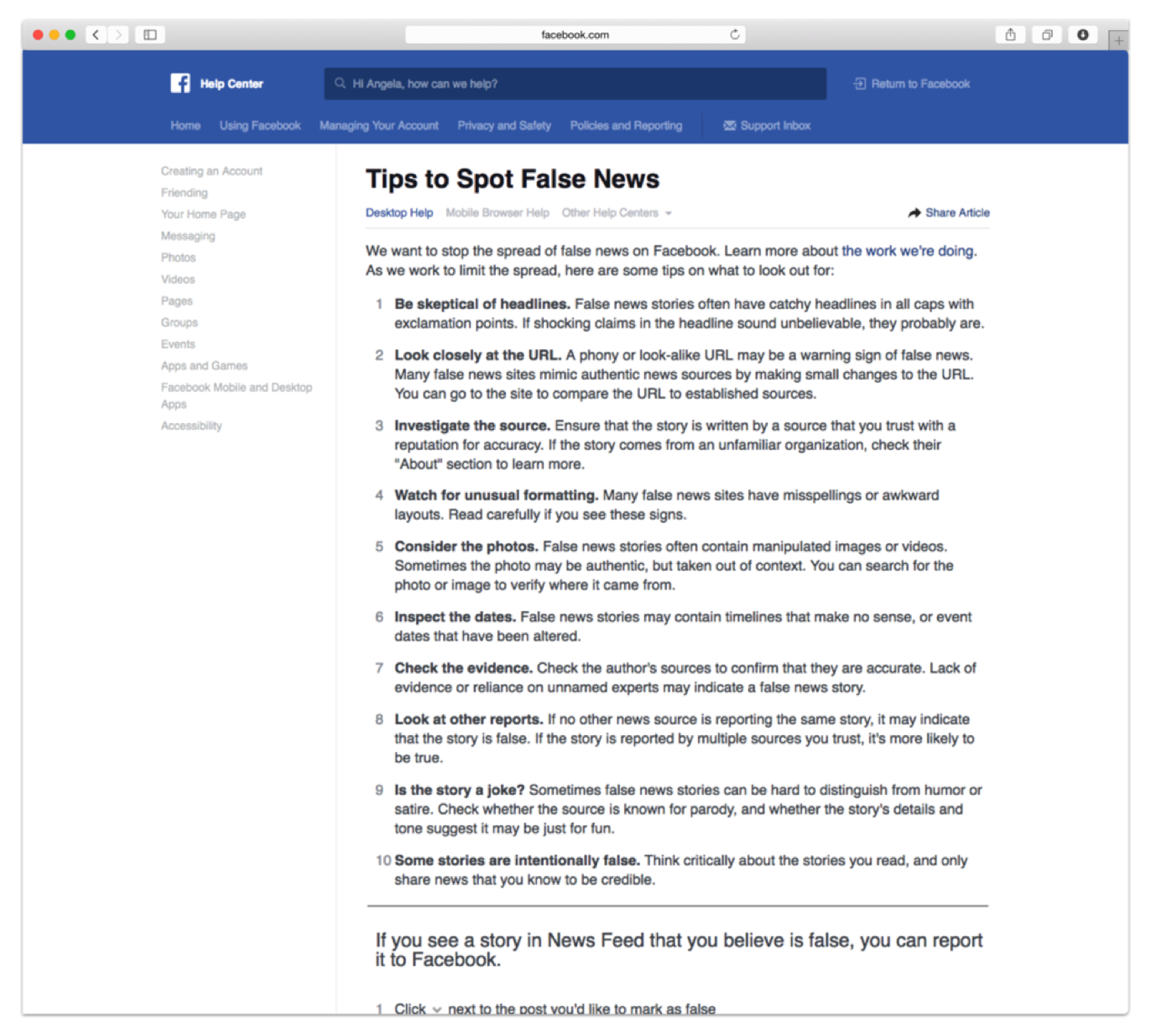 If you're on Facebook, you'll see these will appear in your newsfeed on Friday or through the weekend.
Nobody wants to mislead their friends, and this is a great chance to remind people: if you're not sure, don't share.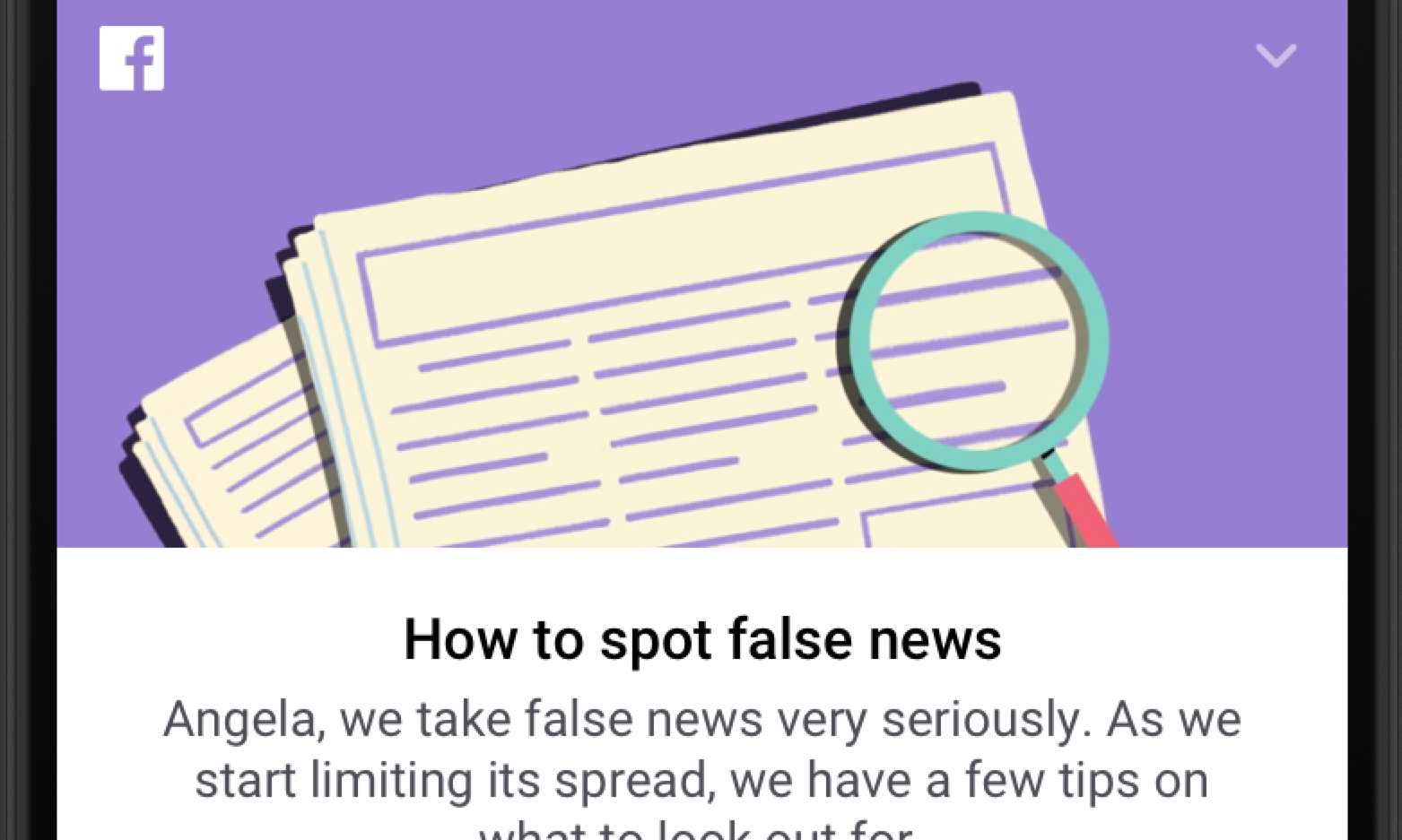 We hope that Facebook will also recognise how much more they can do to make it easier for users to spot false news online. The launch of this educational campaign is useful and timely but it should just be the start.
This is completely separate from the scheme Facebook is running with third party factcheckers in some countries which flags posts that have been 'disputed' by factcheckers. It is not running in the UK. Full Fact welcomed that experiment when it was announced in the US at the end of last year but Full Fact is not involved with it.
What next?
In the future we want to work much more on prevention as well as response. We already hear from universities, colleges, and schools using our work and the reaction to the training and public talks we do is very positive.
We're an active partner with the International Fact Checking Network for International Factchecking Day, they developed a lesson plan for teachers to help children and young people to start asking the right questions. You can find the lesson plan on fullfact.org/toolkit
We work across multiple channels to reach different audiences, from factchecking BBC's Question Time to appearing on Newsround and working with primary school children.
To tackle fake news we need to equip our children and young people with the right skills as early as possible, this will help them better understand and engage in the world around them whilst developing critical thought skills which will help them in their everyday lives.
About Full Fact
Full Fact is a registered charity. We're funded by people like you, by charitable trusts, and by other funders. We actively seek a diverse range of funding and are transparent about all our sources of income.
We don't take sides in any debate and don't support any political party or campaign. We've been quoted by politicians on all sides and corrected people on all sides. We have a cross-party Board of Trustees and safeguards in place at every level of our organisation to ensure our neutrality.
Factchecks alone are not enough to halt the spread of misinformation. We push for corrections where necessary, and work with government departments and research institutions to improve the quality and communication of information at source.
We are tremendously proud of our work but we know that outreach is a key area where Full Fact can make a massive difference. By working directly with the public and through schools, colleges, universities, charities and public bodies we can help to turn the tide against misinformation and drive factual accuracy in public debate.
All this work is made possible by grants and donations from people who support us each month. Please donate if you can to help give people the facts, without the spin.
*fake news isn't a great term for the complexity that exists, here is a great post that explains this a bit further.
---