UKIP pitched up in Thurrock today, where Nigel Farage and Suzanne Evans delivered speeches launching the party's general election manifesto. We've looked at some of the headline claims on Europe, immigration, health tourism and foreign aid spending. The claims are taken from speeches by Nigel Farage and Suzanne Evans at the launch of the UKIP manifesto.
The European Union and immigration
"Save £9 billion a year in direct net contributions to the European Union budget by leaving the EU"—manifesto, page 8

"We have nothing to lose and everything to gain from Brexit, not least the ability to bank £9 billion a year that we will recoup from direct contributions"—Evans' speech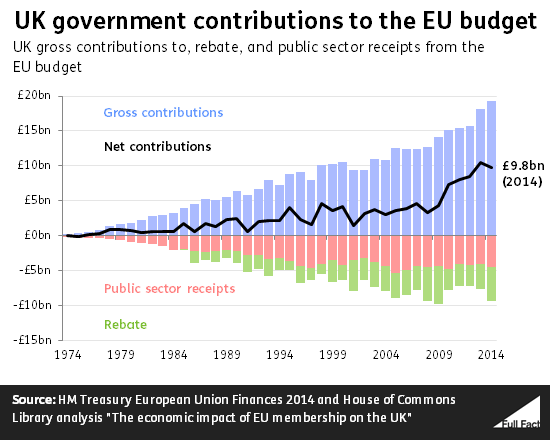 "We cannot prevent the flow of citizens from all EU member states into Britain...the other parties have failed to control immigration"—manifesto, page 12

"The great truth about this immigration debate is that only by leaving the EU can we control imigration into this country"—Farage's speech
"Apply a moratorium to unskilled and low-skilled labour over the course of the next parliament"—UKIP manifesto, page 12

"We must end... the downward pressure on wages... and unemployment to fall, and I mean a genuine fall. A five-year moratorium on immigration for unskilled workers will cut it by 150,000 and will get young British workers back into work"—Evans' speech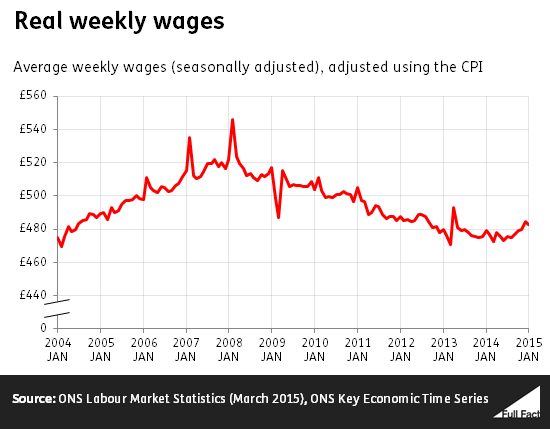 "This country needs to build one house every seven minutes just to cope with current immigration levels into Britain"—Farage's speech

"To meet demand, we must build one home every seven minutes"—manifesto, page 11
Health tourism
"We need to get tough on so-called 'health-tourism.' Every year the NHS spends up to £2 billion of UK taxpayers' money treating those ineligible for free care"—manifesto, page 16

"[...] I made the comment that health tourism was costing up to about £1.8 billion a year and that £1 billion of that was actually very recoverable"—Farage's speech
"Anybody can fly into Britain regardless of whether they've ever been here before, of whether they have any connection with this country, go to a London hospital, have a test for HIV, and if they're proved positive, then receive retroviral drugs that are worth more than £20,000 a year" —Farage's speech
Foreign aid spending
"USA aid currently stands at 0.2 per cent of GNI and this is what we will match. This change will be phased in over three years and the UK level of overseas aid will remain substantial, not falling below £4 billion per annum"—manifesto, page 69

"We will reduce the overseas aid budget to 0.2% of GNI, that's the same as the United States. This still leaves us a substantial £4 billion to meet our international responsibilities"—Evans' speech
We aim for our factchecks to be as accurate and up-to-date as possible. If you think we've made an error or missed some relevant information, please email
team@fullfact.org
.