David Cameron just told the Today Programme that the government has increased spending on the NHS by £12.7 billion.
NHS spending is up by about £13 billion. Spending went up from £100bn in 2010/11 to a planned £113 billion in 2014/15.
If you factor in inflation — as the spending commitment made in the Coalition Agreement did — the rise is £5.5 billion in 2014/15 prices.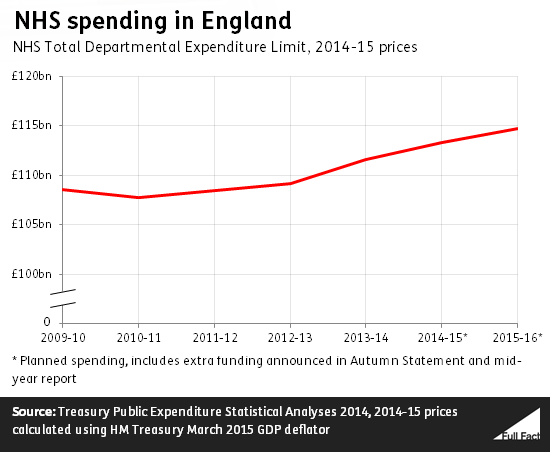 These figures apply to NHS England only - spending for Scotland and Wales is devolved.
Isn't it nice to have the whole picture?
We rely on your donations to continue and grow our factchecking efforts - to help us maintain our independence we need 1000 donors to give £10 a month. We are currently at 607 - please help Full Fact grow.
---