In brief
Claim
The prosecution service introduced laws making it illegal to use "hoverboards" on public paths.
Conclusion
This is illegal, but not because prosecutors say so. The law making it illegal to ride on the path dates from 1835, and judges confirmed in 2011 that it applies to devices like hoverboards.
"A man accused of stealing a crate of Lucozade while riding a 'hoverboard' may make British legal history….

Omaree Lindsay, 19, from Croydon, Surrey, is believed to be the first named individual to be prosecuted under new laws that ban the use of the motorised devices on roads and pavements…

The Crown Prosecution Service introduced laws banning self-balancing scooters, including hoverboards and single-wheeled 'monopods' in October"

Press Association, 13 December 2015
Public prosecutors have staged an audacious coup d'état, overturning centuries of constitutional government, if a news agency report is to be believed.
The Press Association claims that the Crown Prosecution Service recently "introduced laws" banning gadgets like 'hoverboards' (self-balancing scooters).
The prosecution service has no power to pass laws.
It helps to enforce them, by taking criminal cases to court.
It's been illegal to use a hoverboard on the path for some time
The Press Association story, which appears on the front page of the Daily Telegraph, says that a Croydon man is being prosecuted for driving a self-balancing scooter, or 'hoverboard', on the pavement.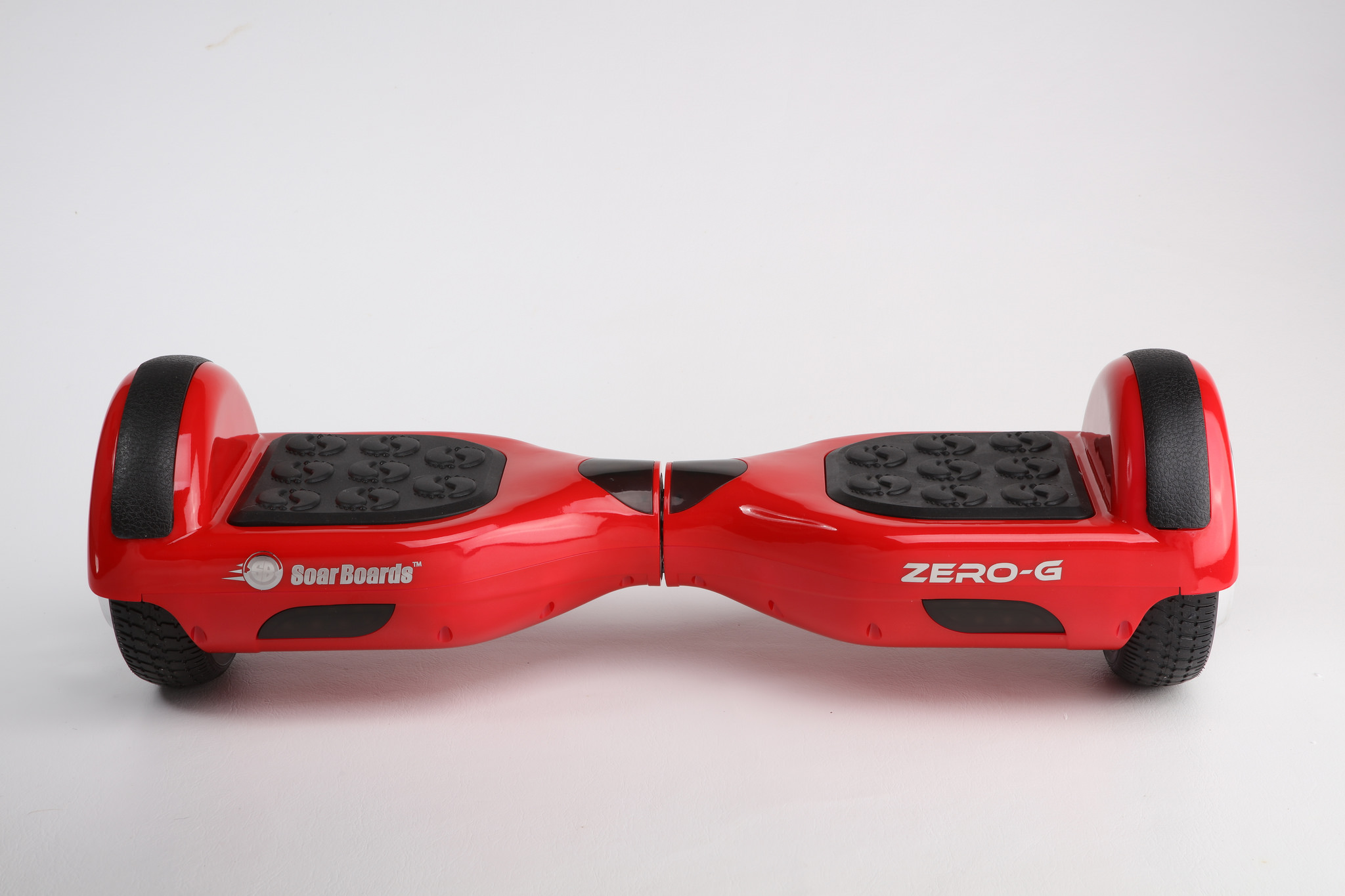 This is illegal in England and Wales because of the Highway Act, dating from 1835. It bans "riding" on the path.
You might argue that a law passed 180 years ago couldn't very well make it illegal to use a hoverboard on the path.
But the law develops. Judges decided in 1879 that it's illegal to ride a bicycle on the path under the same 1835 Act, even if they were "unknown at the time when the Act passed".
And we found a case from 2011 in which the High Court confirmed that the venerable law also applies to riding a Segway—a similar type of self-balancing scooter.
Lord Justice Munby said that "the fact that Parliament in 1835 could not have had the Segway in mind is true but irrelevant".
Recently the police have drawn attention to the law on hoverboards
The claim that the recent prosecution is down to "new laws" seems to be because of a tweet.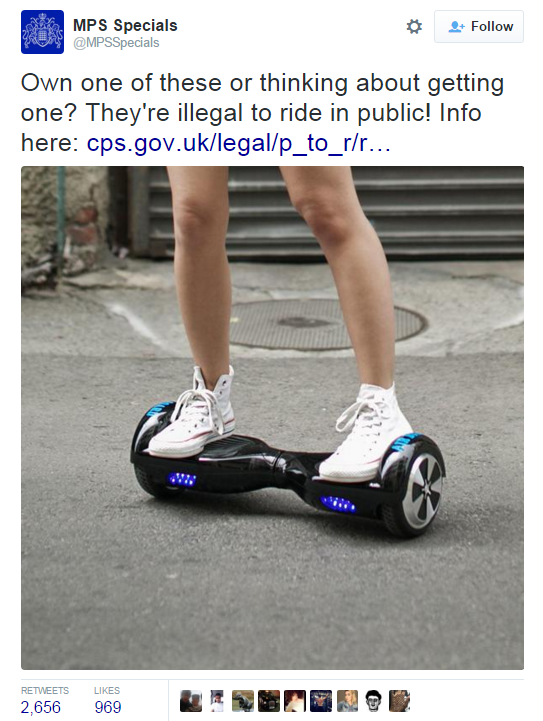 In October 2015, this warning from the Metropolitan Police was widely reported.
The link is to guidance on the prosecution service website, although it's labelled as "from the Department for Transport". The guidance says that it's illegal to ride a self-balancing scooter like a Segway or hoverboard on a public path or on the road.
This statement of what the law says isn't new either. It had been issued by the time of the High Court case in 2011, as it's mentioned in the judgment. And a transport minister said the same thing in the House of Lords in 2009.
Clearly, though, word hadn't gotten around until the police took to Twitter.
Having a law and enforcing it are different things
The Sunday Times reported yesterday that from responses to Freedom of Information requests to police forces, it could only identify one arrest for riding a self-balancing scooter. It doesn't specify whether this was a hoverboard.
It's important to be clear that even if police and prosecutors don't seem to apply the law very often, they don't get to decide what it is. Neither does the Department for Transport.
To quote Lord Justice Munby again:
"The law is made by Parliament… The law is declared by the judges."
Parliament, or a higher court, could in future reverse his decision that self-balancing scooters are caught by the 1835 Act. The prosecution service would have to act accordingly. But for now, hoverboard riders beware.
Can you help protect this election from the influence of bad information? Support Full Fact
This election, clear, accurate facts won't always be a guarantee. False and harmful claims are spread every day by our public figures and media. Intentional or not, they have the power to shape the choices we make. We all deserve better than that.
That's why we're fighting to keep this election more honest and accountable. And we can't do it without you. In a fast-paced campaign, our supporters mean we can hold all candidates to the same three principles: get your facts right, back them up with evidence, and correct your mistakes.
Just a small monthly donation keeps us scrutinising the most harmful false claims around the clock, and challenging the people who make them.
If you, like us, don't want your vote to be influenced by bad information, can you help out?
---