Police crime figures not good enough for National Statistics quality mark, says UK Statistics Authority
15 January 2014
Police recorded crime figures will no longer carry the 'National Statistics' quality mark, following an assessment by the UK Statistics Authority.
It comes as "accumulating evidence" suggests that police crime data may be unreliable.
Police recorded crime and figures from the Crime Survey for England and Wales have been diverging for the past decade, and last year the Office for National Statistics suggested that police crime figures may underestimate how many offences are actually taking place.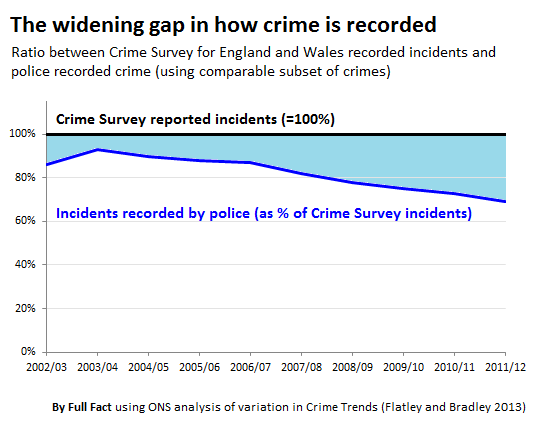 Two months ago MPs were told by serving and former officers that crime figures were being routinely manipulated in some forces, leaving some offences under-reported and others downgraded into more minor crimes.
And last week, Metropolitan Police Commissioner Sir Bernard Hogan-Howe admitted there was some "truth" to the claims that figures were being massaged.
Producers of National Statistics are legally required to comply with the code of practice for official statistics. The Authority's decision means they have failed in this case.
The UK Statistics Authority will appear before MPs next week to discuss their reasons for downgrading the statistics.