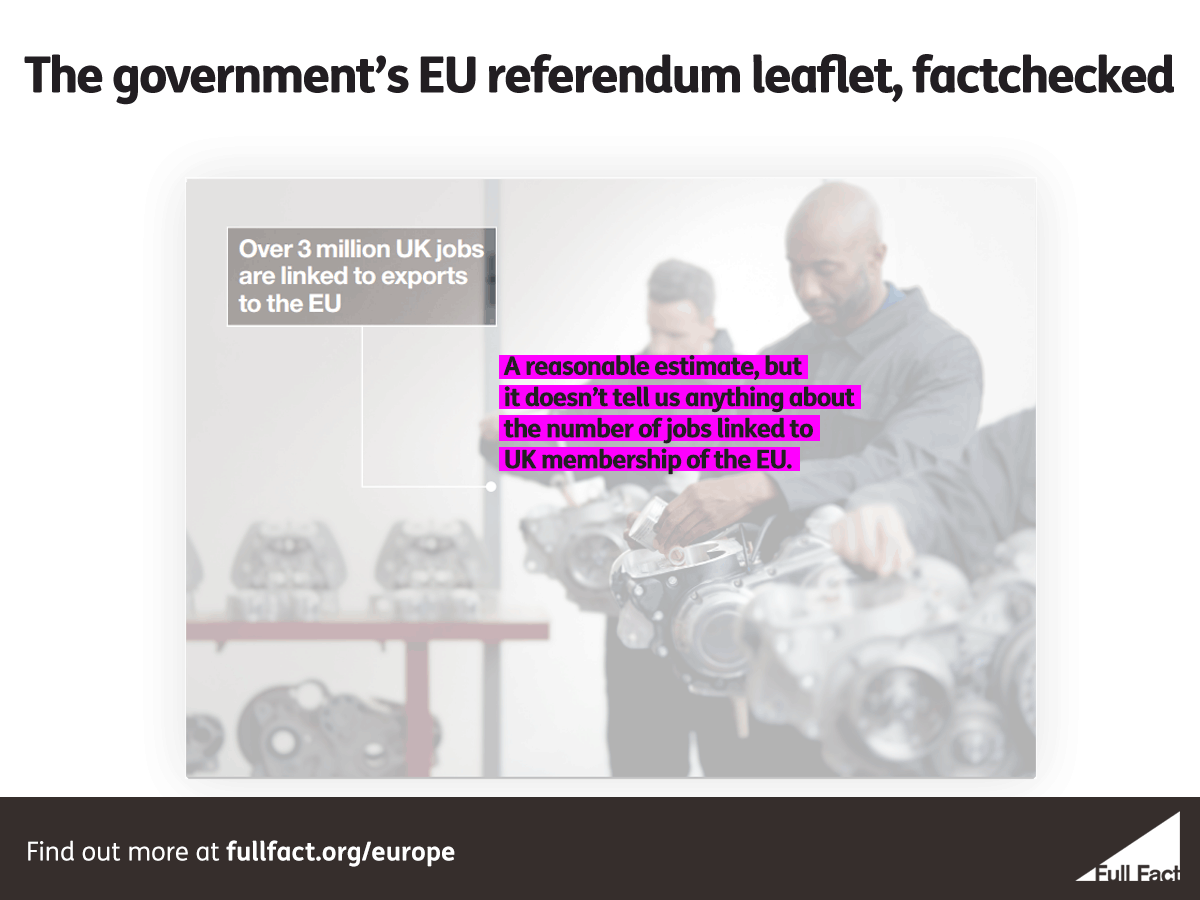 "Over 3 million UK jobs are linked to exports to the EU"
This is an estimate of the number of jobs directly involved in companies exporting to the EU, plus the number of jobs in their suppliers that depend on their business, and so are indirectly linked to exports to the EU.
Crucially, it doesn't tell us anything about the number of jobs linked to British membership of the EU.
The way this calculation is done goes back to the year 2000, and reports from Southbank University and the National Institute of Economic and Social Research.
NIESR's report explicitly said: "there is no a priori reason to suppose that many of these [jobs], if any, would be lost permanently if Britain were to leave the EU."
Similarly the Southbank University research says: "Although many previous studies have sought to answer the question of what would have happened if Britain were not a member of the EU, we do not seek to test this counterfactual hypothesis".
We need facts more than ever.
Right now, it's difficult to know what or who to trust. Misinformation is spreading. Politics and the media are being pushed to the limit by advancements in technology and uncertainty about the future. We need facts more than ever.
This is where you come in. Your donation is vital for our small, independent team to keep going, at the time when it's needed most. With your help, we can keep factchecking and demanding better from our politicians and public figures.We can give more people the tools to decide for themselves what to believe. We can intervene more effectively where false claims cause most harm.
Become a donor today and stand up for better public debate, on all sides, across the UK.
---