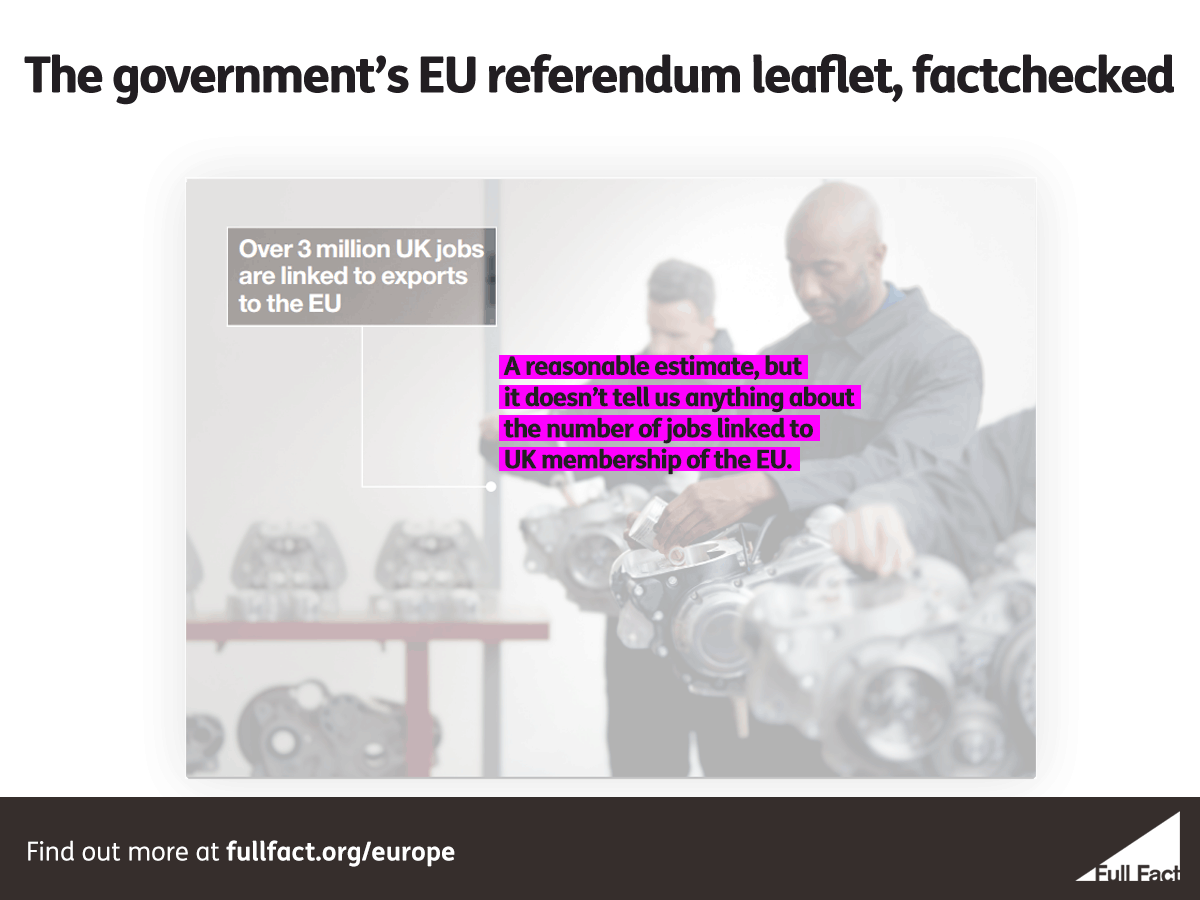 "Over 3 million UK jobs are linked to exports to the EU"
This is an estimate of the number of jobs directly involved in companies exporting to the EU, plus the number of jobs in their suppliers that depend on their business, and so are indirectly linked to exports to the EU.
Crucially, it doesn't tell us anything about the number of jobs linked to British membership of the EU.
The way this calculation is done goes back to the year 2000, and reports from Southbank University and the National Institute of Economic and Social Research.
NIESR's report explicitly said: "there is no a priori reason to suppose that many of these [jobs], if any, would be lost permanently if Britain were to leave the EU."
Similarly the Southbank University research says: "Although many previous studies have sought to answer the question of what would have happened if Britain were not a member of the EU, we do not seek to test this counterfactual hypothesis".
With Brexit fast approaching, reliable information is crucial.
If you're here, you probably care about honesty. You'd like to see our politicians get their facts straight, back up what they say with evidence, and correct their mistakes. You know that reliable information matters.
There isn't long to go until our scheduled departure from the EU and the House of Commons is divided. We need someone exactly like you to help us call out those who mislead the public—whatever their office, party, or stance on Brexit.
Will you take a stand for honesty in politics?
---